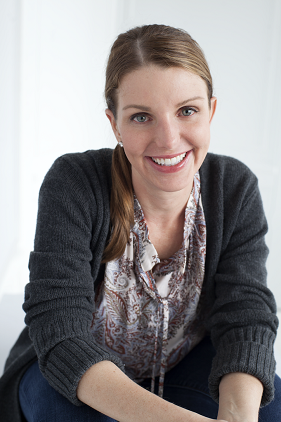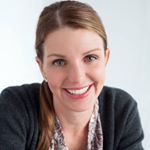 I imagine the easygoing among us don't remember their first time receiving constructive criticism; teflon, some people, or indifferent. Not me. In primary school the report card system was E for excellent, S for satisfactory, and U for unsatisfactory. I swam in a pool of excellence until the day I received an S in handwriting.
By the time my father returned from work I'd been crying for so long I couldn't put words to the source of my tears. He looked to my sister. "Her handwriting is merely satisfactory. She's pretty sure her life is over."
He put a hand over his gut and laughed that way he did, turning my vulnerability to anger.
"Stop," I demanded.
"Stop making a fool of yourself," he countered, shutting me up. "You need to know what you don't know. You need learn how to laugh at your own expense." When I tried to defend my elegant script, he sang a tweaked version of the Rolling Stones I Can't Get No Satisfaction over my ridiculousness. The chorus went: And I try and I try and I try / But all I get is … satisfaction. For the remainder of his life, he sang it every time I took myself too seriously. Sometimes he'd simply hum the tune as a private reminder that pride is an inhibitor; growth comes from awareness.
By the time I graduated from college, he'd cured me. I moved to New Hampshire and became an inside sales representative. There's nothing glamorous about dialing for dollars, but two years of doing that crummy job exceptionally well is the most efficient path to becoming a high tech account executive, which is a lucrative post that offers a much more desirous lifestyle.
In 2003, the most ominous stat for a cold caller was that 92% of the time no one answered the phone. I liken this to receiving form rejection letters during the query process. It's expected. If you focus on it, you'll hate your job.
At the start of my career, I made 450 outbound calls a week which translated to about 36 conversations a day. Five percent of the time I got an appointment, which was average. The remaining people I spoke with "rejected" me. Or at least that's how my boss at the time looked at it. I came to see it differently. When I asked good questions and took copious notes with the people not yet ready to make an appointment, my messaging was sharper the next time we spoke. By personalizing follow up, my success rate became substantially higher. "It's not rejection," I explained to colleagues when they asked how I was doing it. "It's feedback." Switching that perception is how I became exceptional at a job no one wants.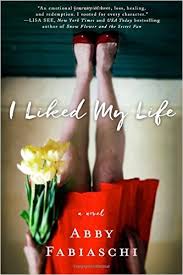 It was 2007 when I first set out to understand the query process with a manuscript much lighter than what I write now. I looked online for advice, but found mostly angry blogs and chat groups convinced no one read the slush pile. It was all very what's the point in trying if your mom isn't Judy Blume?
Agents don't make money until they've made you money, so I was essentially a charity case. Leveraging what I had learned about the value of personalized messaging, I got to work. (The numbers I'm sharing here are rough; this was a decade, two kids, and a high tech career ago.) I sent out about 20-30 queries and, sprinkled over three months, got requests for chapters from half. They all ultimately passed, but the benefit of a rejection from an agent who initially requested chapters is that they usually take the time to explain why.  The insight I gleaned strengthened my manuscript, and with my second round of queries I secured an agent.
From here my publishing backstory gets complicated, but I'll share a truncated version: By the time the manuscript was pitched to editors it was 2008 and the industry was hurting because homeowners were hurting. My project was chick-litty and that genre was oversaturated. Blah, blah, blah; it never sold. I went back to selling network equipment where I continued to practice the art of turning rejection into feedback right up the corporate ladder.
Fast forward five years: during nights and on weekends I wrote another manuscript, this time upmarket, and sent it to my agent. She gently conveyed she was passing and not open to reading a revision. In other words, I was fired by my own agent. I hadn't even known that was thing I should be worried about. It left me devastated, but determined. I took her rejection as feedback and completed a major edit before querying new agents. This time around I got a say in who I selected.
When my new agent suggested we submit to a few editors she didn't think were ultimately the right match to collect constructive criticism before an additional revision, I had to laugh. Rejection as a form of feedback had followed me my entire professional career.
And guess what? The novel that led to my first agent firing me, and that was rejected by that initial round of editors, ended up in an auction with four major houses where I got a two-book hardcover deal with St. Martin's Press.
What felt like the end, turned out to be the beginning. It's not rejection; it's feedback.
—
 ABBY FABIASCHI is a human rights advocate on the board for Her Future Coalition, an international nonprofit organization with a unique prosperity model that uplifts victims from human trafficking and extreme abuse. In 2012 Abby resigned from her executive post in high tech to pursue a career in writing.
I Liked My Life
is her first novel. She and her family divide their time between West Hartford, CT and Park City, UT.
Category: Contemporary Women Writers, How To and Tips