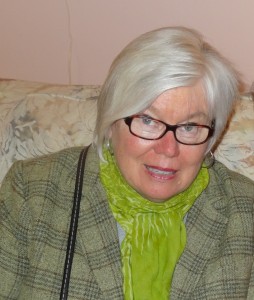 I'm all over Edith Wharton these days. I can't get enough of her. Back to Edith in a moment.
A few years ago it was Balzac who held a headlock on my heart. I went to Paris, meandered down crooked streets and labyrinths of alleyways in order to find his house. Just as I was about to give up my husband announced "I bet it's right at the bottom of these steps if we open that gate. Bingo. We gave the ticket lady our euros and went inside. I confess to you now that I did the unthinkable when the docent wasn't looking; I touched his desk.
There was a splash of red across his desk, a beam of crimson from the stained glass of his writing room window; it looked like the blood of the French Revolution. It was still warm I thought. It helped him write about loss, change and the post-Revolution reordering of French society. I promised myself I would read his biography (I did) and as many of his novels as I could that constitute La Comedie Humaine. I've read four. If I live to be one hundred and twelve I might be able finish the other ninety-six.
Balzac teaches us that if you want to write about the world around you (and there is no need for fiction when real life offers up so much fodder) you must develop a keen sense of observance for the daily grind, the events, the people, their sufferings and joys.
To Balzac, there is no such thing as the mundane. Everything counts.
And like Edith Wharton, Balzac wrote about the turbulence that lurks beneath what appears on the surface to be order and calm. In his novel The Lily Of The Valley he talked about "the shipwreck of our lives."
And now it is Edith's desk that sits a few feet from where I might touch it when I visit her historic house but I haven't worked up the courage yet to intrude. (Balzac's desk was so much closer.)
I've visited her home in Lenox, Massachusetts on several occasions. It is aptly called 'The Mount'. It perches atop a hillside in the Berkshire mountains and looks down at the formal gardens she designed. It is framed by big blue American sky. Edith and her husband Teddy Wharton built it there in 1902 in an attempt to fix what was broken between them. It didn't work, as man-made creations seldom do.
So many things I've learned from Edith. Let me count the ways…(apologies to EBB.)
I've just finished reading "A Backward Glance", her autobiography. If you want the goods, go to the source, I say.
Like most fiction writers, at the onset of her career, Edith wondered if there was a set of rules that must be followed, a sort of inside scoop that every successful writer knew about but she didn't. (Confess now. Haven't you wondered that yourself?)
She was devastated by her first critic who declared that she should have known that "a short story should always begin with dialogue." It didn't take her long to realize that, in her words, "every short story…like every other work of art, contains within itself the germ of its own particular form and dimensions, and…is the artist's only rule." It was after that decision that she allowed herself to write as it came to her.
It was in fact her close ally (and lover?) Walter Berry who urged "Don't worry about how you're to go on. Just write down everything you feel like telling." Edith went ahead and "let each incident create the next." Her final decision on that front is that "the soul of the novel should be the writer's own soul."
Although Edith, in her autobiography, doesn't credit good conversation in helping her with her writing she does talk about how important "good talk" meant to her. She mentions it is often a close friend who serves as the best critic. That worked well for Edith since Henry James and Harvard Professor Charles Eliot Norton were two of her closest friends.
"Good talk", she said "seems…to pass into my mind with a gradual nutritive force sometimes felt only long afterward; it permeates a dome of many-coloured glass from which I can detach but few fragments while it builds itself up about me."
In "A Backward Glance", Edith tells her readers that Walter Berry and Edith used to go on "adjective hunts" once her manuscripts were finished, "from which we often brought back such heavy bags."
Berry reminded her about using economy of expression. I'm not sure she remembered that when I read her prose. At times it carries me to the Heavens but at other times it feels like burdensome language through which I must plough.
Edith, on her return to a special place in France in 1926, rejoiced in being alone, ergo able to "walk about in the garden of my soul."
Balzac and Wharton; both of them writing about all conditions of man, his nocturnal wanderings through the streets of Paris in his nightshirt, candle in hand, she walking about in the garden of her soul.
From both of them we learn to write about what we understand best.
Sources:
'Edith Wharton', by Hermoinle Lee, Alfred A.Knopf, New York 2007
'A Backward Glance, An Autobiography', by Edith Wharton, Touchstone, 1933
'The Lily of The Valley', by Honore de Balzac, Dodo Press
—
Judy Pollard Smith writes from Hamilton Ontario. Her book "Don't Call Me Lady, The Journey of Lady Alice Seeley Harris" is available through order at your favourite bookstore, online at Amazon, or through Abbott Press, either in hard copy or e-reader.
Category: Contemporary Women Writers, On Writing