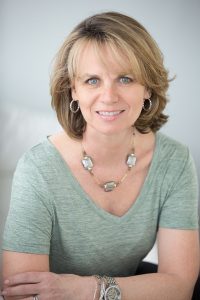 As a young Scots lass whose family led a somewhat peripatetic existence, moving around the world, reading and writing were a constant that I treasured and often turned to. I was initially inspired by the work of Laura Ingalls Wilder. I'd draw lines on plain paper and write adventure stories, then bind the pages together with string to make a book.
In my teens, while devouring as many romantic mystery novels as I could find, such as Jean M. Auel's The Valley of the Horses series and Mary Stewart's Arthurian Saga, I kept the ubiquitous five-year diary filled with angst ridden poems and notes about the injustices of my world, and the latest scandals from boarding school.
In my early twenties, while working overseas in the ballet world, missing my family prompted me to write a series of essays about them. I'd pinpoint something momentous that had happened, and write about their experience and how it had affected us all. At this point I discovered Mary Wesley, and it was as if a light went on. This author was who I wanted to be when I grew up. Her characters were relatable and yet delightfully quirky. She wrote about real-life situations making the potentially ordinary entirely compelling. The Vacillations of Poppy Carew remains my all-time favorite.
The more I wrote the more I wanted to become a writer. The power of words to transport, to tap emotions, address fears and resurrect wonderful memories was a heady drug. I soon found that what I enjoyed most, like my idol Ms. Wesley, was writing about everyday life – from the soul. I felt that there could be no greater reward than one day having a reader say, 'I've lived that. It could have been about me.'
I have definitely had a varied career (professional dancer, personal assistant, marketing executive, hotelier, small-business owner) and every one of those experiences has been rich with material that I've pulled from in my books. In 1998, while working in the hotel business in the Middle East, I met and married a world-travelling Oregonian. Eventually, the nomadic lifestyle we were living began to wear thin, so in 2002 we packed up and moved to the United States. Needless to say my expanding book collection was the first thing into the shipping container.
While the move went well we hit some bumps as four years later, my health was failing. After myriad tests and misdiagnoses, we finally discovered that I had a brain tumor. Life was put into sharp perspective, everything extraneous fell away and the focus was on making it through surgery and then dealing with the unknown landscape of recovery. During this time, I wrote on a daily basis. It was cathartic. It was necessary. It kept me grounded. I wrote letters to my loved ones, and emails to my closest friends whom I could confide my fears to. I wrote to my husband about how he was saving me, just by being there, and I wrote to myself about everything I would do when I was well again. I also started a support website for others who'd gone through similar experiences. Rather than an indulgence that I fit in around everything else, writing had become a point of focus, a conduit into which I could pour all the fear and energy that was overwhelming me.
Eighteen months after my surgery, I was well and ready to get back to work. As I half-heartedly began scanning job sites, my husband sat me down and asked me what I really wanted to do next. I remember taking my time to answer, nervous that he'd think I was delusional. "I want to write. To be an author." I said. He looked at me for a few moments then said "So, write."
My first step was to join a local writing group. At the initial meeting, having never shared my work with anyone other than my immediate family, I was nauseous – paralyzed by fear, second guessing every word I'd written and barely able to read my short story aloud. The group turned out to be a creative and supportive circle of people that I learned a great deal from – and most importantly, it was where I began to develop my writing voice.
In 2015, I took the leap of faith and dived into my first, full-length novel. With my husband's help, I self published TUESDAY'S SOCKS, followed closely by THE FATHER-DAUGHTER CLUB. My third book, FINDING HEATHER, was then released by Lake Union Publishing, in 2016. I have two more completed novels, pending publication, and am currently working on book number six.
As a proud Scot, the connection to my homeland runs deep. Despite spending thirty years living and working in six different countries, absorbing and treasuring all that those diverse cultures taught me, a common thread throughout my novels is their setting in the stunning Highlands and islands of Scotland. I try to capture the essence of home, the scenery that breaks my heart with its beauty; the colors, smells and tastes of the country and the strength, humor and heart of its people.
So, when I'm asked where I get my writing inspiration I say from both the extraordinary and the unsensational parts of life, from the universal situations that make readers smile and recognize themselves in a character or situation I create. There are so many nuances in daily struggles and victories, the nitty-gritty of living, that we can all relate to, that I can't imagine every running out of subject matter.
—
Alison is a former professional ballet dancer and marketing executive. She has written three, award-winning and Amazon best selling novels, TUESDAY'S SOCKS (2015), THE FATHER-DAUGHTER CLUB (2015) winner of the 2016 IPPY Bronze Medal for Best Regional Fiction – Europe, and FINDING HEATHER (2016 – Lake Union Publishing). She writes emotionally charged tales about family, relationships, love, loss and self-discovery. After a nomadic three decades, she now lives near Washington DC with her husband and beloved dogs.
FINDING HEATHER: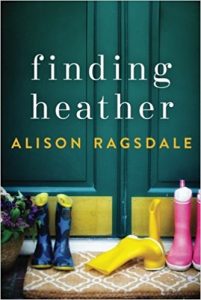 Heather Forester is losing her grip on reality. She turns up at the airport to meet her pilot husband, Brett—and then she remembers: he's not coming back. Brett died months ago, leaving her lost in the crippling, confusing maze of widowhood.
Now alone with her seven-year-old twins, Heather craves the support of her mother and brother, who are halfway across the world in Scotland. But when she moves her fractured family to her homeland, their lives change in ways she never could have anticipated.
As her children struggle to fit in to their new home, family, and school, Heather also wrestles with the painful truth that she has become a stranger in her own hometown.
Praise for FINDING HEATHER
"Rich in characterization, accompanied by a vivid and beautiful setting that draws the reader into the story, Finding Heather is a beautifully inspiring and heartfelt tale of the healing powers of love, and the importance of family, and home." Amazon reader
Buy the books:
Connect with Alison…
Category: On Writing