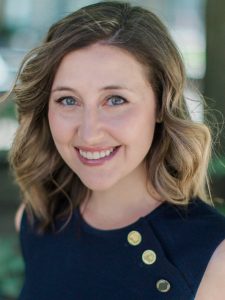 How many social networks have you logged onto today? One? Two? Five? I've been on at least eight and it's barely noon. I've discussed books with people I'll never meet in person, shared pictures with friends who live on other continents, and discovered (and pinned) a tasty-looking recipe involving sweet potatoes and figs. (I also sent out an unironic tweet lamenting how much time I was spending Facebook and asked my husband to hold his thought so I could finish adding hashtags to an Instagram post, but I would prefer it if we could just pretend that neither of those things occurred.)
Between my laptop and my phone, I'm nearly always connected, and it's rare that I go an hour without engaging in some form of social media. (Let's be serious: it's rare that I go thirty minutes without checking at least one feed.) I know I'm not alone here—how many of you have idly scrolled through Facebook, Twitter, or Instagram while between projects or on line at the grocery store?
Reasonable minds can differ whether this constant connectivity is enhancing or ruining our lives, but no one can deny that it's changing them. A perfect illustration: when I first began corresponding with my pen pal in Germany twenty-five years ago, we wrote each other lengthy letters on thin paper and waited weeks between each dispatch; today we communicate by "liking" and commenting on each other's Facebook posts. The way that we interact with other humans—something that is at the core of almost every novel, no matter the genre—is being fundamentally altered.
As writers, this can present some challenges. Readers want the richness of detail that comes along with in-person communication: the expression on someone's face, the tone of their voice, the way they hold their body. It's simply not as compelling to read about characters communicating via "likes," reaction gifs, and selfies augmented with animal ears. (And I say this as someone who had a conversation with my mother yesterday that was 90% screencaps of internet-famous dogs, Sherlock gifs, and iMessage stickers, so no judgments here!)
Social media—and technology in general—also runs the risk of flattening our plots. When characters have the world at their fingertips through their smartphones, it's nearly impossible for them to become convincingly lost or fall victim to a serious misunderstanding. Consider how some classic works would be altered with the addition of social media: Juliet could send Romeo a quick snap cluing him into her fake suicide ploy (and the snap would essentially self-destruct upon viewing, ensuring that her plan remained secret); Jane Eyre might have scrolled far back enough through Mr. Rochester's timeline to find evidence of his first wife; and the entire plot of The Importance of Being Earnest would fall apart once the characters could check Instagram and realize that neither Jack nor Algernon was in fact Ernest.
But it isn't all bad news for fiction writers! Some writers have used social media as integral parts of their plots, with great results. Kimberly McCreight's Reconstructing Amelia immediately comes to mind—in that book, the main character uses her daughter Amelia's social media presence to help understand Amelia's death. Through the use of Facebook posts, blog posts, and text messages, McCreight gave voice to the character of Amelia, even though she had been dead from the start of the novel.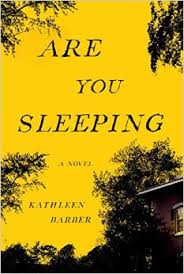 Other examples include Catherine McKenzie's Fractured, in which a neighborhood social network increases the tension between already icy relationships; Jessica Strawser's forthcoming Almost Missed You, in which a Craigslist Missed Connections post acts a catalyst for a chain of events; and Caroline Kepnes's You, in which the protagonist/psychopath Joe uses social media to manipulate the object of his affection.
In my own fiction, my protagonists are women in their twenties and thirties living in the United States in the 2010s—in other words, a demographic that typically spends a significant amount of time engaging with social media. Crafting authentic characters is something that it important to me, and I therefore put a lot of effort into incorporating social media in my forthcoming novel Are You Sleeping.
It was fun to write the faux Twitter, Facebook, and Reddit conversations that are interspersed through Are You Sleeping, but it wasn't as easy as I might have imagined. Here are some of the lessons I learned from the experience:
Make a decision how you're going to use social media, and stick to it. Whether your plot hinges on social media or you've included snippets for flavor, be consistent. Early drafts of Are You Sleeping included only a handful of tweets concentrated at the start of the novel, which distracted from the plot rather than enhanced it. Once I made a clear plan of how I wanted to use social media and applied it consistently throughout the novel, it worked much better.
Don't rely on social media in lieu of prose. Social media posts can augment your story, but be aware they don't carry the same emotional heft as prose. Remember that your readers will still want to know how your characters react to and feel about things, rather than just reading a short post with no other context.
Do your homework. Be sure you understand the quirks of any social media networks you plan to include. For example, tweets are limited to 140 characters, and Snapchat and Instagram stories expire after 24 hours. Don't allow a technical mistake to draw your readers out of the story.
Keep it realistic. Think about the demographics of the different social networks, and decide what makes most sense for your characters. For example, Snapchat tends to skew younger, and the Pinterest audience tends to be largely female.
Honor your characters. When adding social media posts, it can be tempting to slip into generic internet-speak (lol, brb, IRL, IMHO) but it's important to keep your characters' voices consistent. They are, after all, the heart of your story.
—
Kathleen Barber is the author of Are You Sleeping, which will be published in August 2017 by Gallery Books/Simon & Schuster. Originally from Illinois, she graduated from the University of Illinois at Urbana-Champaign and Northwestern University School of Law. She previously practiced bankruptcy law in Chicago and New York. When she's not writing, she enjoys traveling the world with her husband and practicing yoga.
Connect with her on Facebook: www.facebook.com/kathleenbarberauthor
Connect with her on Twitter: www.twitter.com/katelizabee
Connect with her on Instagram: www.instagram.com/katelizabee
About Are You Sleeping
Serial meets Ruth Ware's In A Dark, Dark Wood in this inventive and twisty psychological thriller about a mega-hit podcast that reopens a murder case—and threatens to unravel the carefully constructed life of the victim's daughter.
The only thing more dangerous than a lie…is the truth.
Josie Buhrman has spent the last ten years trying to escape her family's reputation and with good reason. After her father's murder thirteen years prior, her mother ran away to join a cult and her twin sister Lanie, once Josie's closest friend and confidant, betrayed her in an unimaginable way. Now, Josie has finally put down roots in New York, settling into domestic life with her partner Caleb, and that's where she intends to stay.
The only problem is that she has lied to Caleb about every detail of her past—starting with her last name.
When investigative reporter Poppy Parnell sets off a media firestorm with a mega-hit podcast that reopens the long-closed case of Josie's father's murder, Josie's world begins to unravel. Meanwhile, the unexpected death of Josie's long-absent mother forces her to return to her Midwestern hometown where she must confront the demons from her past—and the lies on which she has staked her future.
Category: Contemporary Women Writers, How To and Tips