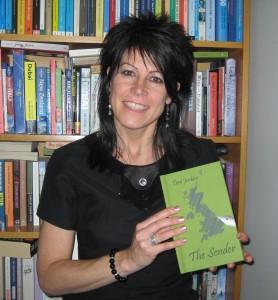 For a short time a few years ago, I lived the dream of being a full-time author. Not in the traditional sense – there were no agents or publishers nipping at my heels expecting me to meet a deadline. But, nevertheless, living the dream it was.
I was made redundant from my job in Dubai and with that came the proviso that I had one month to leave the country. It didn't take me long to decide what I was going to do.
My dream has always been to be an author. Not just part-time, squeezed in around the humdrum of my working life, but to actually live as a fully-fledged one. And with Italy being the country I fantasise about living in, the outcome was obvious. I would take a year out and write a novel in bella Italia! Elizabeth Gilbert's book, Eat Pray Love, was my book of the moment and its message gave me the final push I needed. That experience in Italy is still one of the most precious times of my life.
But here's the rub – once I'd had just a taste of my dream and had to return to life as normal (post-dream expiry date) everything else pales in comparison. I yearn terribly for the dream to begin again but this time for it never to end. I go to many author events and I sit in the audience, wishing like a child does for a Christmas pony, that that was me up there talking about how I write all day, am finalising my fifth book whilst in the middle of a world book tour, juggling three new publishing offers… You get the picture.
I am desperate to be in their place! But, thankfully, there is also a very positive flip-side. I am hungrier than ever to make my dream come true and it has made me work so much harder. I know what I want – I've had the slice, I want the pie!
I learnt so much from my time as a full-time writer. For those delicious few months I was totally immersed in my novel, in the world I was creating. I didn't have to settle for visiting it once a week on my Writing Day like I do now to fit around my day job. The creative juices flowed so easily and it seemed on many occasions that I was merely the vessel releasing the words through my flying fingers and onto my hard drive as fast as was humanly possible. It was like a tap had been turned on and was allowed to remain so.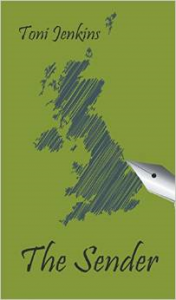 Last year I self-published my first novel, the third one I've written but the first to be born from my laptop and available to the masses. The feeling of holding my own book in my hands is indescribable and I fully intend to recreate that pleasure over and over again. I want my books to be my legacy and I want my legacy to be in double figures!
I managed to write the first draft of my third novel in only six months whilst working my day job and I know a lot of that was due to the experience I had writing full-time. My planning, intuition, trust and confidence in my voice have improved immensely. I feel I really know myself as a writer now after spending an intensive period of time as that person.
Despite the constant craving I have been left with, if I had the opportunity I would do it again in a heartbeat. I have no doubt the lessons I have learned and the enormous motivation it has given me would still be a steady trickle at this stage had I not taken the plunge and taken time out of life just to write.
For me, the experience has been a win-win and has enriched me in so many ways. And for now, I continue to write around my day job and to chase that dangling carrot.
—
BUY THE SENDER HERE
Find out more about Toni on her website www.tonijenkinsauthor.com
Follow her on Twitter @tonijenkinsauth
Category: On Writing