"I will not die an unlived life. I will not live in fear of falling or catching fire. I choose to inhabit my days, to allow my living to open me, to make me less afraid, more accessible, to loosen my heart until it becomes a wing, a torch, a promise. I choose to risk my significance; to live so that which comes to me as seed goes to the next as blossom and that which comes to me as blossom, goes on as fruit."
— Dawna Markova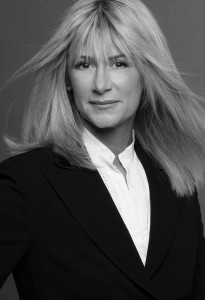 This quote hangs over my desk today. I'm in my chair because I'm in pain. Pain has ultimately been my greatest teacher. My hip is sore from the pellets inserted in my hip from my naturopath as part of an ongoing natural treatment for menopause. I'm feeling disconnected and discontent today. When that happens I read inspirational words from other writers.
I'm in awe of other writers. I am learning how to extend that beautiful gaze to my own creative, divine self. It's been a long process. Menopause has helped. Leaving an abusive relationship helped. Therapy, yoga and a supportive new life that I thrive in has been critical.
Fear is toxic. My family of origin taught me that fear was normal. Shame, guilt and abuse were all I knew until a recent mid-life adjustment. In "The Wisdom of Menopause: Creating Physical and Emotional Health and Healing During the Change" Christiane Northrup, MD delves into the idea that if you haven't "dealt with your stuff" before this, you will. It's natural. It's healthy. I agree.
After treatment for PTSD, I used writing to heal.I realized that I had been writing under a censor my whole life. I've been a working writer for a very long time, but the freedom that has come from learning to connect to my vulnerability and write from that place has been the greatest gift.
I recently attended a writing workshop with Dara Marks (author of "Inside Story"). As a screenwriter, Dara has been the key to showing me how to embrace my feminine, authentic voice. I didn't have the courage before menopause to go to those places that scared me. I'll never write the same way again.
I'm living proof that menopause can be the greatest time of your life. I've never felt more free. My writing has taken on a whole new dimension because that ugly, mean internal critic has been banished. Sure, it still tries to dance around my laptop now and again, but all I have to do is reach into my toolbox and grab something that brings me back to remembering that my unique, divine voice is valuable.
Here are my top 10 ways to become a better writer:
Sit down. Set a timer if you have to. Put something down.

The muse will show up. I promise. Just get something down.

Make #1 a habit.

Don't wait for inspiration. If you really want it, put in the time. You've heard about the 10,000 hour thing? If not, you can't escape it. Embrace it.
Don't believe that you can learn the craft of screenwriting in a weekend or from one book. There is a whole industry out there selling the dream without giving you all of the truth.

Do your homework.

Believe in yourself. You're the only one who can secure your spot in the self-love business.

Writing is a lonely business. Learn the ways to get out from behind your computer and enjoy the rest of your one great, wild and wonderful life. This isn't the dress rehearsal. It's the play.

Take risks. Make mistakes

. Tell the ugly censor or critical voice to work on someone else's fragile sense of self today. Keep moving forward.
Believe that you can do anything you put your mind to.

If you get stuck, help someone else out.

Get out of your own head. Help another.
Don't quit when things get tough. Don't listen to anything ANYONE says — follow your bliss.

Set attainable goals.

For me it's five pages a day. You wouldn't believe how high the percentage of people are who can't do it. They can't meet a deadline. They can't put in the time. If you can, you're way ahead of the game.

Play tricks with yourself to meet those goals.

I don't allow myself to leave the house to do the one thing I love — go to Yoga — till those five pages are done.
Reward yourself. Met your goals for the month? Give yourself a treat. If you don't, who will? I'm my biggest fan. Nothing better than a massage or a new book. Something. It works for me. Hope it does for you too.
Would love your thoughts on what you do to tap into something that enhances your life too.
—
Coronado, California-based screenwriter Stephanie Spence is the former publisher of the award-winning monthly wellness lifestyle magazine in Pennsylvania, Health & Fitness. Her publishing company, Spence Communications, Inc., published numerous magazines and produced a short documentary film. Stephanie has worked in TV, films and radio and is currently in the Advanced UCLA Professional Program in Screenwriting. This mother of two spends her time practicing Yoga, writing and traveling. You could contact her via her blog, One With Life: The Tales of the Traveling Yogini, or via Twitter.
Category: Contemporary Women Writers, How To and Tips