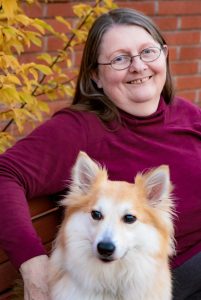 I am a toe tapper. I hum, whistle, and sing along. I have even been known to conduct the radio, although I would not recommend doing so while driving a manual transition. When I began writing Magic Flute, I wrote the last scene first (something else I would advise against).
At that moment, my desire was merely to convey the uplifting feeling that comes with performing music. It can be emotional, it can be intense, it can be mythical. But it is never in a vacuum. Life and music are connected. So that one scene became a novel.
As I wrote Magic Flute, I listened to music nearly all the time. Of course I regularly sampled Die Zauberflöte. I also immersed myself in other works that especially moved me, like Carol Vaness singing Mozart, Frederica von Stade singing Fauré, and my friend Jane Erwin Hammett on her lovely album, Home, A Healing Journey. These filled my ears with soprano voices of the highest caliber. I heard the phrasing and the diction, but my senses were touched at the primitive level more than the intellectual. I did not hear the lyrics, I heard the emotions. Language was irrelevant; it was the power and subtlety of expression that I soaked up.
I did not only listen to classical music. I complemented those works with the sounds of Wales. You can tell a lot about a culture from their music. To me, Welsh music is full of wistfulness and courage, as well as a playful aspect. My favorites were a duo called Cusan Tân, who had a kind of folk-rock sound, reminding me of the Indigo Girls. They sang in Welsh, in haunting harmonies. Another group, Crasdant, made up of four instrumentalists, also contributed to the feeling of place and attitude with funny, reedy pibgorns and fluid triple harp. And of course I heard some of the best male Welsh choirs doing everything from hymns to show tunes.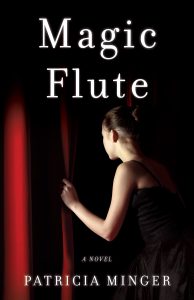 I say that I listened, but actually it was more like existing in the same space, letting all these songs become part of my environment. When I was deeply engaged in the flow of a scene, or in solving a problem, I did not hear the strains that surrounded me. But they were part of the oxygen, part of the climate, and they are woven into every sentence of the novel.
Looking forward, I was quite sure that my next novel, Inverted Jenny, would have nothing at all to do with music. I sketched the characters and explored their lives as I began to outline the plot. But I did not feel like I was connected to Jenny the way I was to Liz in Magic Flute. She was elusive. Until I realized that she loves fiddle music, Scottish and Irish dance music. This has nothing to do with the main plot of the novel. But suddenly I understood something visceral about her.
Unlike Liz, Jenny's experience of music is not as a performer. It is about her love of movement, of intricate dance. She is a person of action tempered by form. She follows the rules, just like jigs and reels follow patterns. But she does not sit on the sidelines tapping her toe. She plunges in and grabs her destiny. Her musical signature is not about how the music makes her feel: it is about acting on her emotions. The soundtrack of Jenny's story is performed off-stage, but she never stops moving to its inexorable beat.
—
Patricia Minger grew up in Oakland, California. She earned her BA in English from UC Berkeley, and spent her junior year abroad in Stirling, Scotland. Her articles have appeared in national periodicals in the pharmacy industry and in local dog club newsletters. Minger spent over 25 years singing with the Lamplighters Music Theater of San Francisco and other Bay Area musical groups. She currently lives in Northern California with two cats and one dog, and is working on her second novel, about a small town at the foot of a big mountain.
Follow Patricia on Twitter  @PMinger
More about Magic Flute:
Liz Morgan is a talented, ambitious flutist headed for a brilliant career. But before she can achieve the world-class recognition she craves, an accident puts an end to her dreams. Desperate to fulfill her mother's musical legacy, she fights to reinvent her path, and settles on a new passion: singing. She even leaves San Francisco and returns to the town in Wales where she spent her early childhood to do it. But as Liz works to perfect her voice and launch a new career, she is confronted with her mother's other legacy: the choice between the seduction of fame and the constancy of an ordinary life.
Magic Flute is an intimate exploration of the world of grand opera. Amid the backstage detail is a story of passions and choices that explores the humanity behind the most dramatic of art forms.
BUY MAGIC FLUTE HERE
Category: On Writing