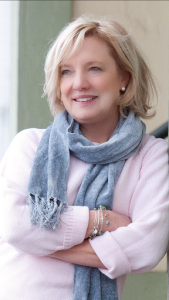 Someone asked me the question again last night.
"Oh, you write fiction? What kind?"
I sighed. I've had six novels published, but I still don't know how to answer this question.
I usually start out by saying what the publisher calls my books on the contracts. "I write women's fiction," I say.
The trouble is what happens next.
"Ohhh!" the person invariably says, bright-eyed with understanding. "You mean romance novels! Chick lit!"
And then I get all shifty-eyed and fast-talking, explaining myself like a crazy person, and making the situation even worse.
"No, they're not romance novels or chick lit, even though sometimes the characters do fall in love. My books are really about the universal need to find where we belong in life, about the struggle of being human, about knowing who you are, and how you're going to cope with the fact that your sister fell in love with your ex-husband, or your best friend dropped dead and his son arrived to take away the child you loved and was helping to raise. Or about people who were happily married for twenty-eight years, except that they had agreed to forget that she had a tiny little affair with his mentor at the beginning of their marriage, and now that their kids are grown, the anger from that affair is bubbling up…"
I know, I know. I've got to stop it. People start backing away from me by this point, and I don't blame them. It's time I either own up to the fact that stories about women's lives and work are always going to be categorized as "romances," and be proud of writing them—or I have to figure out a name for what kind of fiction I really am writing.
But in the meantime, it's occurred to me that it's possible that there is no name for it.
Once I did try to write a romance novel. I'm in favor of love, after all, so I studied up on the format and I created some characters and thought up some awkward love situations, and I wrote a few chapters and when I submitted them to an agent, she hated them so much that she called me up and yelled at me for twenty minutes.
The standard rejection letter wouldn't do for what was apparently the worst example of the beginning of a romance novel that had ever existed in Western civilization.
But before she hung up, she said the thing that changed everything for me: "Your writing," she said, "is waaay too dark to ever be in a romance novel."
Dark! My writing was dark? I did a fist pump in the air. For years I was a columnist for Working Mother magazine. I wrote every month about all the modern tragedies: you know, the school projects you hear about at midnight, what happens when your kids demand to know everything about sex while you're in line at the bank, as well as the humiliation of not being able to keep up with all the kindergarten memos.
I'll have you know that these were dark, dark musings, and yet the magazine called them humor columns and accompanied them with adorable little cartoons.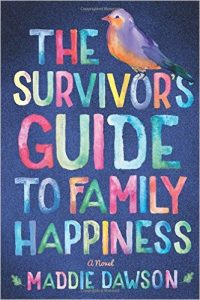 It reminded me how Charles Schulz once pointed out that humor doesn't come from happiness, that no one laughs if Charlie Brown gets to kick the football. I actually got letters from readers who said that I must be the happiest, sunniest person alive, when in reality I knew that I had about nine identifiable phobias, countless anxieties, and considered myself a pathetic wretch about eighty percent of the time.
By the time I broke into fiction—writing a thinly veiled autobiographical novel about growing up with a bi-polar mom who had multiple marriages, a book the publishers called "rollicking" on the cover—I was resigned to being regarded as a humor writer and not taken seriously. Two more books followed, one called a classic romance despite a guy dying on the first page, and the other a "sweet story about two sisters." So what that the sisters hated each other and never fully worked that out. That's the way life is sometimes, right?
The characters who come to me aren't saving lives on the battlefield during the Civil War or exploring space. Like my friends and  me, they are neurotic and funny. They cry and bleed and laugh and raise their children and fight with their spouses and sit at the dinner table long after the candles are burning down, dragging the last pieces of lettuce through the dressing with their fingers. They keep secrets from each other and have sex that they wish meant more sometimes, and they betray each other and are sorry for it.
Their lives are a mix of the hilarious and the tragic, and their attempts to make sense of both. Sometimes they find love, and sometimes they don't.
I don't like writing that is sentimental or saccharine, which is maybe what I hear in the putdowns about "women's fiction."  I want, like all writers—writers of men's and women's fiction—to tell the truth about the real moments we endure. I want to write about daily life and misplaced love, about unsentimental, surprising moments that transcend, the ones that shine amid all the wonderful, awful, boring, funny, ordinary moments that make up most of life—for everyone. Men and women.
So what about if we didn't try to pigeonhole novels, give them a category to belong to? What if we just called them—for lack of a better word—fiction? And let it go at that. Would that work?
—
Maddie Dawson is the bestselling author of
The Survivor's Guide to Family Happiness, The Opposite of Maybe
and
The Stuff That Never Happened.
She also wrote three other novels under the name Sandi Kahn Shelton as well as three non-fiction humor books about parenting. She lives in Guilford, Connecticut, and is the mother of three.
About The Survivor's Guide to Family Happiness
Three women, three lives, and one chance to become a family…whether they want to or not.
Newly orphaned, recently divorced, and semiadrift, Nina Popkin is on a search for her birth mother. She's spent her life looking into strangers' faces, fantasizing they're related to her, and now, at thirty-five, she's ready for answers.
Meanwhile, the last thing Lindy McIntyre wants is someone like Nina bursting into her life, announcing that they're sisters and campaigning to track down their mother. She's too busy with her successful salon, three children, beautiful home, and…oh yes, some pesky little anxiety attacks.
But Nina is determined to reassemble her birth family. Her search turns up Phoebe Mullen, a guarded, hard-talking woman convinced she has nothing to offer. Gradually sharing stories and secrets, the three women make for a messy, unpredictable family that looks nothing like Nina pictured…but may be exactly what she needs. Nina's moving, ridiculous, tragic, and transcendent journey becomes a love story proving that real family has nothing to do with DNA.
Buy The Survivor's Guide to Family Happiness HERE
Category: On Writing