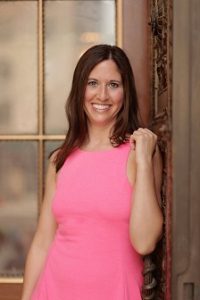 With one invitation, my life was changed in the most miraculous of ways.
I can barely remember my life before Samantha Stroh Bailey, Josie Brown, Eileen Goudge, Francine LaSala, Jen Tucker, and Julie Valerie became a part of it. We were brought together as a group in May, 2013 during the annual Book Expo America conference held in New York City.
All of us participated in BookBuzz, an author/reader meet and greet organized by Francine, Sam, and I, and a friendship was born. Although the conference ended and the non-local authors went home, we kept in touch via email and social media. And then one day, Eileen asked if we'd like to join her at the beach in California the following January.
Every January since 2014, the seven of us meet in Santa Cruz for what we call the Beach Babes retreat. For a week, we live in a beautiful house with a porch overlooking the ocean. Applying makeup is optional—and frowned upon—as is wearing anything dressier than yoga pants and t-shirts. It's my favorite week of the entire year, because when I'm with these women, my writing tribe, it's like being with my sisters.
We're brutally honest with each other, offering both solicited and unsolicited advice related not only to our writing careers, but also to our "regular" lives. At times, the room is filled with uncontrollable laughter when we're joking around, but sometimes, it's comfortably silent when we're working independently on our writing/marketing projects.
The day starts before the sun comes up. This is my least favorite part, but the coffee pot is always full. We don't wait until five o'clock to open the wine, and glasses are topped off late into the night.
We have our annual traditions. One afternoon is reserved for massages at the local spa. Every year, we dine at the restaurant where Eileen's niece is head chef, this year the owner. We drink tea with Eileen's sister one afternoon. We shop for souvenirs in Capitola one day. We read from our works in progress one night. We even have meals we look forward to, including poached eggs for breakfast and, my personal favorite, the "skinny salad" for lunch. If one of us needs space, we take it, no questions asked.
Often, we break out into groups of two or three. Sometimes we get annoyed with each other or snap. All is forgiven; no apologies needed. Like I said, we're sisters. At the close of the week, fierce hugs are exchanged and tears are shed as we begin the countdown to when we'll reunite again.
It still shocks me how at ease I am with my fellow beach babes. We're all so different, yet as authors, we have so much in common and "get" each other like only other writers can. I feel unconditionally accepted by them, not only for everything I am, but also for everything I'm not. We share each other's dreams and guide each other toward making them come true. The friendship we share outlasts the one week we're together in California. It's a fifty-two week gig.
I almost didn't go the first year. I feared I wouldn't feel comfortable with the others over an extended period of time. What if I didn't like them or they didn't take to me? I'm an introvert and worried the personal space I often crave would be out of reach
. Ultimately, I decided I'd rather risk them hating me by the end of the trip than miss out on something potentially wonderful. I consider myself blessed beyond comprehension to be a part of this group and thank God every year that I stepped out of my comfort zone and said yes.
As Eileen sometimes teases, if I didn't go, someone else might have taken my place, slept in my bed, drank my wine, and ate my skinny salad. Perhaps she, and not me, would be writing this post. The thought stings my insides.
I write this post to urge every female writer to get out there and find your tribe. Even if it's just one or two other likeminded women, you won't regret it. The gift of friendship in the often-isolated life of a writer is one that keeps on giving.
—
A born-and-bred New Yorker, Meredith Schorr discovered her passion for writing when she began to enjoy drafting work-related emails way more than she was probably supposed to. After trying her hand penning children's stories and blogging her personal experiences, Meredith found her calling writing romantic comedy and humorous women's fiction. She secures much inspiration from her day job as a hardworking trademark paralegal and her still-single (but looking) status. Meredith is a loyal New York Yankees fan, an avid runner, and an unashamed television addict. To learn more, visit her at www.meredithschorr.com.
Facebook – https://www.facebook.com/MeredithSchorrAuthor/
Twitter – https://twitter.com/MeredithSchorr
Website: www.meredithschorr.com
ABOUT HOW DO YOU KNOW?
Life doesn't happen on a schedule, there are no deadlines in love, and age is just a number.
On the eve of her thirty-ninth birthday, Maggie Piper doesn't look, act, or feel much different than she did at twenty-eight, but with her fortieth birthday speeding toward her like a freight train, she wonders if she should. The fear of a slowing metabolism, wrinkling of her skin, and the ticking of her biological clock leaves Maggie torn between a desire to settle down like most of her similarly-aged peers and concern that all is not perfect in her existing relationship. When a spontaneous request for a temporary break from her live-in boyfriend results in a breakup, Maggie finds herself single once again and only twelve months from the big 4.0.
As Maggie reenters the New York City dating jungle, suitors present themselves quickly, but who is "The One?" Is he a sexy coworker, one of many bachelors at a speed-dating event, or is he the man she already set free? How do you know? Her fun-loving friends and supportive family, including meddlesome "no-filter" Aunt Helen, eagerly share their (often unsolicited) opinions, but Maggie is determined to find her own way, even if she falls on her face—repeatedly.
BUY HOW DO YOU KNOW? HERE
Category: Contemporary Women Writers, On Writing