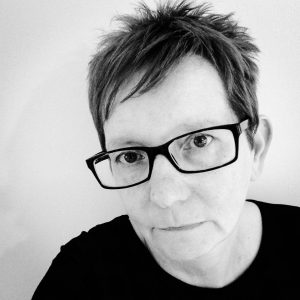 New authors are always advised to avoid complexity, to begin with a single narrator and a straightforward plot. I ignored that advice. In my first novel, there was a story in the present which related to events in the past, told in flashbacks. In my second I had three interconnected narratives.
I think perhaps I felt a fear of simplicity. I thought I had to have a lot going on to keep the reader interested. With my new novel, The Former Chief Executive, I finally felt ready to tell a simple, linear story, without narrative tricks. But of course, simple is not the same as easy and I soon learnt that time, in fiction as in life, is a slippery concept.
In The Former Chief Executive, Deborah has been forced into early retirement following a tragedy at the hospital she ran. She is experiencing a number of losses – the death of her husband has come on top of the end of her career and the damage to her reputation. All the good things in her life appear to be in the past, and even they are tainted by recent events.
Deborah comes to know Luca through a garden share scheme, where he takes care of her garden in exchange for a share of the produce. Luca is young but appears to have had a troubled past. He is trying to change his life, to live in the moment and move on.
One technique I used to express this difference was the use of the past tense for Deborah's narration and the present tense for Luca's. The very use of the term 'present' indicates Luca's state of mind. It is about being both 'now' and 'here'. Using the present tense is popular in contemporary fiction but it is not new – Jane Eyre, while mostly written in the past tense, switches to the present at moments of heightened emotion. The past tense highlights Deborah's more conventional character and suggests that her thoughts have been weighed and considered, that there is a pause between what she feels and what she articulates.
The characters also have different perceptions of clock time. Luca is busy – he has work, family, the garden and study, all making demands of him. Deborah has gone from being in a responsible job to having empty days ahead of her, a loss of belonging and purpose. She has that paradoxical feeling where the minutes drag but whole days and weeks pass unmarked.
The way the characters interact with the past is significant. Deborah is a former chief executive – she sees her identity as being very much related to another time. Apart from one brief passage, I decided not to use flashbacks, so what you learn about the history of the characters is through their memories.
The distinction between memory and flashback is an important one. In a flashback you are with the character at the time that the event happens. What you read in a flashback will be true, unless the author makes it explicit that there is some dispute. For example in a crime novel you may have two conflicting accounts of the crime presented as if they were flashbacks. Often, though not always, flashbacks will be used to tell a story with its own structure, while memories may be used to convey random images and impressions that further the story in the present.
Flashback offers veracity and the feeling of how it was for the character at that time. By contrast memory tells you what they think now about events that happened in the past.
This is particularly true of Deborah's story. The tragedy evoked a significant public reaction and so the narrative of the event has been shaped by many people including other participants, the media and the general public. It might well be that their perceptions have changed her own understanding of what happened. This becomes important when the time comes for Deborah to confront her past.
I have a very powerful childhood memory of reading about the disappearance of a child called Genette Tate. It happened in Devon, where we were living at the time. This somehow made it not just news but shocking and real, something that could happen to me. I can see myself sitting at the breakfast table, see her picture in the newspaper. The only problem is, this particular breakfast table is in a house we moved from when I was nine, and Genette Tate disappeared when I was eleven. I only realised this decades later when serial killer Robert Black was named as a supect.
Perhaps I read about a different girl in the old house, or perhaps it happened in the new house. What is significant is that although I know the memory is faulty, the emotion is still there. It feels true.
We often think of backstory as a series of facts that inform the author and the reader. But the emotional power of memory is key to understanding the characters.
Of course, when you think about time and your novel you need to consider practicalities, such as seasons and duration and how you interweave stories that take place in different time periods. But time in fiction is about perception and mood and colour as much as any objective scale. Incorporating this into your writing can reveal much about your characters and their journeys.
—
Kate Vane is the author of three novels, The Former Chief Executive, Not the End and Recognition.
She has written for BBC drama Doctors and has had short stories and articles published in various publications and anthologies, including Mslexia and Scotland on Sunday.
She lived in Leeds for a number of years where she worked as a probation officer. She now lives on the Devon coast.
Blog: katevane.wordpress.com
Twitter: @k8vane
The Former Chief Executive is published in paperback and Kindle
About The Former Chief Executive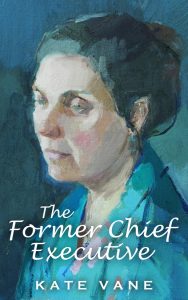 Without your past, who are you?
Deborah was a respected hospital manager until a tragedy destroyed her reputation. She has lost her career, her husband and even her name.
Luca wants to stay in the moment. For the first time in his life he has hope and a home. But a fresh start is hard on a zero-hours contract, harder if old voices fill your mind.
When a garden share scheme brings them together, Deborah is beguiled by Luca's youth and grace. He makes her husband's garden live again. He helps her when she's at her lowest. But can she trust him? And when the time comes to confront her past, can she find the strength?
This sharply drawn short novel explores the distance between the generations – between health and wealth, owners and workers, guilt and blame.
Category: Contemporary Women Writers, How To and Tips