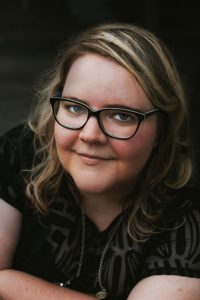 Writing a novel is a bit like planning a trip to a far-flung destination. Now, bear with me–this isn't an article on world-building or a pretty metaphor about how writing is a journey into the imagination.
It's like planning an actual trip. You do the work–you research hotels, read the guide books, make the reservations, book the flights–and once you're all set, you daydream about how great it's going to be.
Then, after you're done writing, but before you get to your cushy hotel, you have to make it through the transit part–the cabs, the planes, the confusing airport where you can't read the signs, you can't find the exit, and all you can remember from your guide book is how to say "Please, where is the post office?" in conversational Polish.
That part? That's what happens after you're done writing. That's the wild ride known as trying to get published. And that's also where Pitch Wars comes in.
Pitch Wars, for the uninitiated, is a contest run by writer and superhero Brenda Drake. A group of writers/editors/industry peeps (like me) each select one manuscript to mentor for a two-month period. The goal? To shine that sucker up for the grand finale of the contest: the Agent Round, where tons of literary agents read a 50-word pitch and 250-word excerpt from each of the finalists and, if they like what they find there, request to see more. It's like a shortcut past the slush pile, in a lot of ways.
I first came to Pitch Wars in 2015 as an applicant when I was in the dreaded transit phase with my newest manuscript. I'd already edited and beta-ed the daylights out of it. I didn't know where to go next. I was circling the baggage claim empty-handed. I entered Pitch Wars on a bit of a whim, and nobody was more surprised than me when I was chosen as a finalist.
My mentor in 2015, the amazing Kellye Garrett, did much more than help me shine up my manuscript. Actually, there was very little shining. We got messy with it. Right out of the gate, Kellye helped me see that the mystery plot of the story needed work to make it more suspenseful. Okay–what it actually needed was a new plot.
We laid explosives and blew the middle part of the novel into outer space. Then we rearranged what was left, filling in the gaps via an outline (which, as a writer who did not do outlines, was a bit of an adjustment for me).
Kellye is a plot wizard, and at every step of the way she knew exactly what I needed to do to ratchet up that suspense. She helped me recognize how to place action and backstory to keep the tension high, how to layer in my main character's thought process throughout the narrative.
She showed me how to get out of the airport, if you'll allow me to milk that metaphor a bit longer. And because she had chosen my manuscript, she had great ideas, shared my vision, and was just as invested as I was in how it turned out.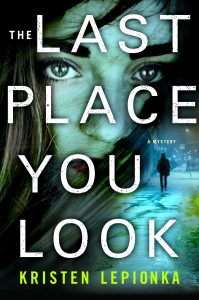 The Pitch Wars agent round is the contest's grand finale, but it is by no means the point. The point is to work closely with someone who knows what it's all like.
The point is to make friends, make connections, and learn more than you ever thought possible. Instead of quietly wondering to yourself, or anxiously typing "what the hell does R & R mean?" into Google, you can ask your mentor, the other mentees, etc.
It's a community of people in the same place as you are in their writing careers. It's a great big family of people who have your back and cheer you on. And as writers, we spend a lot of time in isolation. So having people is huge. You can find your people just by entering Pitch Wars, even if you don't get in. That's how tight-knit this crew is.
For me, Pitch Wars could not have worked out better. Within days of the showcase, I'd signed with my agent. Within two months of that, I'd said yes to a two-book deal with Minotaur Books. My writing career was forever changed by the experience, but my writing process was too: thanks to Kellye, I'm now outlining and thinking about pacing well before I start writing, which means I don't get stuck anymore.
And if I do? I know how to find my own way out of the airport now.
I can help other people find their way out of the airport now, too! That's why I wanted to step across the line and join the mentor team this year–to help somebody else the way Kellye helped me, to share the knowledge and spread the love.
I'm having a great time working with my mentee, watching his story transform, and sharing what I've learned over the last year about the craft of writing, the business of publishing, and just how fun traveling can be when you know where you're going, and when you've got your people traveling right beside you.
—
Kristen Lepionka is the author of The Last Place You Look, forthcoming in Spring 2017 from St. Martin's/Minotaur Books. She grew up mostly in a public library and could often be found in the adult mystery section well before she was out of middle school. Her writing has been selected for Shotgun Honey, McSweeney's Internet Tendency, Grift, and Black Elephant. She lives in Columbus, Ohio, with her partner and two cats.
Website: www.kristenlepionka.com
Twitter: https://twitter.com/KMLwrites
Facebook: https://www.facebook.com/kristenlepionka
Instagram: https://www.instagram.com/kmlwrites/
About The Last Place You Look:
Nobody knows what happened to Sarah Cook. The beautiful blonde teenager disappeared fifteen years ago, the same night her parents were brutally murdered in their suburban Ohio home. Her boyfriend Brad Stockton―black and from the wrong side of the tracks―was convicted of the murders and is now on death row. Though he's maintained his innocence all along, the clock is running out. Willing to try anything, his sister hires a private investigator to take a look at the case. Brad might be in a bad way, but PI Roxane Weary isn't doing so hot herself. Still reeling from the recent death of her father, her main way of dealing with her grief has been working as little and drinking as much as possible. But Roxane finds herself drawn in to the story of Sarah's vanishing act, especially when she links the disappearance to one of her father's unsolved murder cases involving another teen girl. The stakes get higher as Roxane discovers that the two girls might only be the beginning of a terrifying pattern. Lives depend on Roxane cracking this case―hers included.
Category: How To and Tips