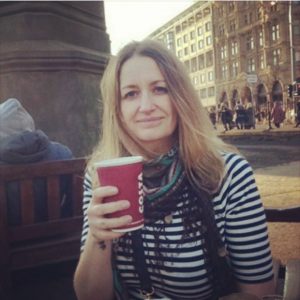 I'm just over halfway through writing my novel and the whole process reminds me of the one time I went on a diet. I started it on the Monday morning, which is of course the Law of Diets, and by Tuesday lunchtime I was feeling a little bit thinner and very virtuous.
Look at me, I thought, I'm a proper woman now, I pluck my eyebrows, I own a clutch bag and I am on a diet; where's my badge? In my head I was all svelte and lovely.
Great, I thought, I can eat normally again now as I'll just have a little bit of crap and then do a bit more of that
dieting
thing that I'm obviously so good at tomorrow and it'll all be fine.
Except I didn't.
And so it is with writing. I write a few thousand words and then feel very accomplished and virtuous. Look at me, I think, I'm a proper writer now. I have a word count, a fully developed plot in my head and I can picture it all. I know who I want to play the main character in the film, I know the song they'll play over the film trailer and I have my acceptance speech planned for when I win shed loads of book awards.
I've done so much writing I can afford to look at some internet fluff for a little while, to let my brain rest, like a finely-tuned athlete stopping for an isotonic drink and a wee at the side of the road during a marathon.
Then two months go by. Like a failed dieter sat amongst a pile of crispy crème crumbs I look up from the laptop and realise that watching kittens on the internet throwing buckets of cold water over themselves while doing quizzes to find out what Simpsons character they should have been in a past life, isn't really writing.
But over the last 6 months I've learnt a lot about how I write and it seems that procrastination is a major part of it, it's how I am and the more I fight it, the worse I'll be. I've read so many different writing tips, all highly recommended by other proper writers, but all they do is make me feel bad. I don't get up at 5am to write before my children get up. I don't make myself hit a certain word count target every day. I don't have a special routine or pen or shed. I think of things to write, I write, I don't think of things to write, I don't write. Everyone has their own writing rhythm. Mine involves quite a lot of nothing.
Times when I go for a walk for half an hour just listening to music. Times when I'm sat in the car daydreaming, times when I sit and read for a whole afternoon, times when I wander round the internet watching nonsense. All of these times aren't wasted, they're when the ideas come. I need to re-set my brain and empty it, delete a few things and then let it fill up again slowly.
And then I start again. I open up the file, re-read the last chapter and manically flail about on the keyboard for a few hours, afterwards staring at what I've written and wondering where the hell all that came from. This is how I write and as much as I admire you, Stephen King, you're just going to have to deal with that.
I also think that in my case, procrastination is a little bit of a defence mechanism. While this novel is yet to be completed there's every chance that it will be great. It can be whatever my imagination wants it to be, the possibilities are endless. But once it's finished, that's when reality kicks in and maybe I'm not ready for that yet. Maybe I'll find that I can't write fiction after all, that the thing I've wanted to do since I was 12 is not the thing I was meant to do.
I should maybe point out that I'm only writing this blog post because I got stuck on a tricky bit of dialogue in the middle of a chapter. And I only sat down to write that chapter because I'm avoiding tidying my desk. So you see, to conclude, procrastination is a good thing. Discuss.
—
Tracy Kuhn is a freelance linguist and writer who lives in York, England, with her husband and two daughters. She has had several short stories published in a variety of magazines, and has a flash fiction story in an anthology: '100 RPM – One Hundred Stories Inspired By Music'. She has always written in a variety of genres and is currently working on a YA novel.  You can follow Tracy on twitter @Tracy_Kuhn or visit her blog volvodiaries.
Category: Being a Writer, Contemporary Women Writers, On Writing