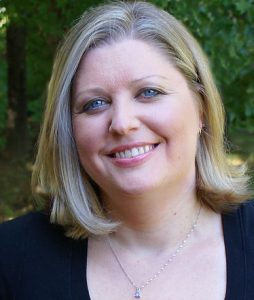 They say (whoever, "they" is, with their infinite wisdom) to write what you know. Well, I'm a bit of a dork. What I know is math and reading. I know Star Wars and Star Trek (both old and new), I know Joss Whedon's entire oeuvre. You know what doesn't make a great book? A bunch of people watching TV while solving math problems and reading. But I also know games and puzzles.
When I was a child, one of my favorite parts about visiting Grandma (other than when she took us to the library), was the puzzles and games. She had plenty of real, grown-up puzzles with lots of pieces. Puzzles made for adults, but Grandma never treated me like a kid. She'd pull out a folding table and let me and my siblings work on the puzzle throughout our visits.
In the evenings, after my parents went to bed, she taught me and my sister poker–and she never let us win. Some of my favorite childhood moments involved playing games and doing puzzles at Grandma's house.
As I grew older, I spent more time studying, less time I playing games, more time doing the things my friends thought were "cool". In my not-super-exciting hometown, this largely consisted of sitting around for hours talking about how there was nothing to do. Just think of all the games I could have played instead. But game-playing wasn't cool, and in the pre-Amazon days, games were harder to come by. The board game selection at the local big box store didn't extend much beyond Chutes & Ladders and Monopoly.
Shortly after I moved to the east coast, I went to an event where I only knew one person, who I had met exactly once. I didn't have many friends in the area, I didn't quite know where I belonged in the world, and I had nothing to do the Friday before Thanksgiving, so I went. At first, it was weird. Everyone else knew each other. It's hard for me to introduce myself to people or strike up random conversations. I felt lost, and after drifting around for about an hour, I nearly left the gathering, never to talk to any of those people ever again.
Then I found a room with tables buried under stacks of games. These weren't the Scattergories or Yahtzee or Cranium I recognized. This was a whole new world of board games, card games, dice games, and more, mostly designed for adults. I stood on the fringe, hovering, interested but afraid to ask questions. And then someone turned to me and said, "Do you want to play?"
The game seemed impossibly daunting, but I desperately wanted friends, so I sat down and learned the rules. Turned out, it wasn't that difficult, but it was a lot of fun. That simple question changed my life. I played not one game, but several. We chatted about the game, and the players told me about other games I might like.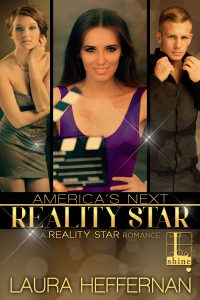 Once games re-entered my life, they wormed their way into my heart.  Another player invited me to a gathering devoted to playing games. Each invitation snowballed into another. I was around people, focused on a specific task. I began to grow more comfortable in my own skin. Suddenly, large parties turned into small groups of game players, all focused on their separate tasks. That wasn't daunting at all. Gaming is a socially awkward introvert's paradise.
Soon, gaming dominated my social calendar. I'd drive hours across a snowy highway to play games with virtual strangers. I'd invite new and old friends to share games around my dining room table. My social circle expanded further than I ever thought possible. To this day, I attend an annual conference where three hundred people lock ourselves in a room to play board games for two days straight. It's the highlight of my year.
Months after that first event, I met the man who would become my husband at a small  gaming event an hour from my house. I went because I had nothing else to do that Saturday afternoon. We became friends over a game board long before we ever went on our first date.
The following year, I was introduced to my best friend due to our mutual love of games–the same friend whose experience on a reality show would eventually inspire AMERICA'S NEXT REALITY STAR. We hit it off instantly, playing many, many board games together.
So when I got the idea to write my book and needed decide what type of reality show Jen would star in, I knew it had to involve games. Building the challenges that make up the backbone of The Fishbowl, my fictional reality show, was the most fun part of writing the book. I put the problem-solving skills I learned through puzzles and gaming to work in creating the type of reality show I thought it would be fun to participate in.
Before that, I'd started many manuscripts that stalled out, but AMERICA'S NEXT REALITY STAR poured out of me. Writing about something I felt passionately about opened the flood gates. Once I finished that first manuscript, I started another, and another. Three years later, my tenth completed manuscript will be published in 2018.
And it all started with one simple question. "Do you want to play a game?"
Why, thanks. I'd love to.
—
Laura Heffernan is living proof that watching too much TV can pay off. When not watching total strangers participate in arranged marriages, drag racing queens, or cooking competitions, Laura enjoys travel, baking, board games, helping with writing contests, and seeking new experiences. She lives in the northeast with her amazing husband and two furry little beasts.
www.lauraheffernan.com
http://amzn.to/2eS4B4u
Twitter: @LH_Writes
ABOUT AMERICA'S NEXT REALITY STAR
SEEKING THE SMART ONE
Twenty-four-year-old Jen Reid had her life in good shape: an okay job, a tiny-cute Seattle apartment, and a great boyfriend almost ready to get serious. In a flash, it all came apart. Single, unemployed, and holding an eviction notice, who has time to remember trying out for a reality show? Then the call comes, and Jen sees her chance to start over—by spending her summer on national TV.
Luckily The Fishbowl is all about puzzles and games, the kind of thing Jen would love even if she wasn't desperate. The cast checks all the boxes: cheerful, quirky Birdie speaks in hashtags; vicious Ariana knows just how to pout for the cameras; and corn-fed "J-dawg" plays the cartoon villain of the house. Then there's Justin, the green-eyed law student who always seems a breath away from kissing her. Is their attraction real, or a trick to get him closer to the $250,000 grand prize? Romance or showmance, suddenly Jen has a lot more to lose than a summer . . .
Amazon: http://amzn.to/2jmWQYt
BN: http://www.barnesandnoble.com/w/americas-next-reality-star-laura-heffernan/11244851765
Kobo: https://www.kobo.com/us/en/ebook/america-s-next-reality-star
iBooks: https://itunes.apple.com/us/book/americas-next-reality-star/id1128178788?mt=11
Google: https://play.google.com/store/books/details/Laura_Heffernan_Reality_Star_1?id=ZlxxDAAAQBAJ&hl=en
Category: Contemporary Women Writers, On Writing