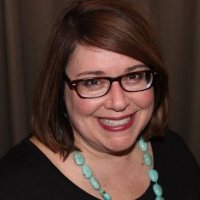 Danielle Marshall is the Editorial Director of Amazon Publishing's Book Club Fiction imprint, Lake Union Publishing. Some of her recent acquisitions include the #1 Kindle best sellers Wreckage and When I'm Gone by Emily Bleeker, Trail Of Broken Wings by Sejal Badani, and Miramont's Ghost by Elizabeth Hall.
Danielle has also acquired the books of several WWWB contributors including one of our current sponsors, Kerry Lonsdale (All The Breaking Waves, and forthcoming Everything We Left Behind, July 2017), and recent Author Q&A, Allison Winn Scotch (IN TWENTY YEARS, and forthcoming Between Me And You, January 2018). Starting as a bookseller in a tiny neighborhood shop in San Francisco 20 years ago, Danielle's storied career included stints in Portland, OR, at Powell's Books and Simon & Schuster, before she joined Amazon Publishing in Seattle, WA.
Thank you so much, Danielle, for joining us and taking the time to answer our questions. We're thrilled to have you!
ON SUBMISSIONS
Lake Union Publishing is Amazon Publishing's book club fiction imprint. What kinds of books are you publishing?

Lake Union was created two and a half years ago as the home for book club fiction, or rather, great books for readers who love compelling fiction and who love talking about books with their friends. The editors for Lake Union are those readers! We adore the books we publish, the authors who write them, and the readers who devour them.
At the moment, we are looking for the best in Contemporary Fiction: upmarket women's fiction, light literary fiction, or a great family drama. We are also on the lookout for page-turning historical fiction, featuring women undergoing a personal journey with the backdrop of another time and place. Overall, we are looking for strong, yet unique voices and stories that are just right for discussion, that you will be dying to tell your friends about.
What are some of your recent acquisitions and publications?
We are so proud of all the authors we publish, but a particular stand-out at the moment is Emily Bleeker's When I'm Gone. The follow-up to last year's blockbuster, Wreckage, Emily has really touched the hearts of readers with this one. She has a new, untitled novel publishing next fall, and we can't wait!
Other recent publications we love include Deliver Her by Patricia Perry Donovan, and Life And Other Near-Death Experiences by Camille Pagán (her next novel, Forever is the Worst Long Time, will publish February 2017). Both are wonderful, because they each have such a fresh voice in their respective genres (domestic suspense and women's fiction). And no one does the heartbreaking family drama like Steena Holmes, who just published her latest Saving Abby, and has the follow-up, Abby's Journey, on deck for February 2017.
On the historical side, The Last Woman Standing by Thelma Adams, the story of how Wyatt Earp met the love of his life, The Memory Of Us by Camille Di Maio, a lovely and romantic WWII tale of lost and found love, and The Valley, the beginning of an epic three book series set in the burgeoning colony of Virginia (and by bestselling author Helen Bryan – the woman behind the phenomenon War Brides) are all such stars in the genre. And I can hardly believe we have a Rhys Bowen historical that is equal parts Downton Abby and Miss Marple on our list… It's titled In Farleigh Field and will publish next March.
There are so many more Lake Union authors we are thrilled to be working with – Kerry Lonsdale, Emily Carpenter, Kathleen Long, Liz Fenton and Lisa Steinke, Julie Lawson Timmer, Allison Winn Scotch, Loretta Nyhan, Grace Greene, Amulya Malladi, Christine Nolfi… and superstar Catherine Ryan Hyde. Her newest, Leaving Blythe River (May 2016) and Say Goodbye For Now (December 2016) are the best I've ever read by her.
I could go on and on! And lest I leave my men off the list, I adore David Johnson's new book Toby about a young woman saved from the trauma of her family origin by her beloved dog, and Britain's funny prince of contemporary fiction Matt Dunn is just killing it. His newest A Christmas Day at the Office is an epic take on the office party that goes off the rails.
What kind of submissions are you seeing most (e.g. WWII historicals)? What would you like to see more of?
We see everything you can imagine. We do get a lot of WWII historicals, but they are so popular!
We would love to see more light contemporary fiction that has a touch of humor – the women's side of Jonathan Tropper, who so deftly explores the absurdities of family.
What drew you to WWWB contributor Allison Winn Scotch's book IN TWENTY YEARS? (For more on Allison and ITY, check out her fabulous Q&A.)
Allison gave me everything you could ever dream of as an editor. It was an engaging story that I could relate to, that made me cry, and made me think differently. When I turned the last page of the manuscript, I found myself pondering all sorts of questions from my college years – about life, love, the things that made me happy then, my youthful hopes and dreams. And Allison herself is such a rock star, plus caring, warm, funny. She's all that! 
ON MARKETING
Who are some authors that you think do an exemplary job at marketing their work and what do they do? E.g. Novelists who do an exemplary job at expanding their platforms and forming relationships with readers.
I always tell authors, self-promotion is for those who enjoy it. If you love connecting with your readers, and it does not take time away from family or writing, I say go for it! One author who does an amazing job is Catherine McKenzie. She is clever, hilarious, and kind, and really cares about her fans. She takes them on her journey with videos, live-streaming, and posts about writing, promoting and meeting her readers.
The best way to connect with readers is with a peek into your real life, not with a barrage of reminders about buying your book. Pick one thing and do it regularly and genuinely. It's just that easy!
What advice would you give an author for her debut launch? A mid-career launch?
Write, write, write. Don't worry. Don't rank watch. Just write for the love of doing it, and pour your heart out on the page. Authentic, compelling, emotional stories of personal journeys, and a refined, unique voice will get you much further in the long run than any promotion will ever do in the short run.
ON PUBLISHING
What is it like to publish with Lake Union?
Both Amazon Publishing and our Lake Union Publishing imprint are committed to an author-centric publishing model that many of our authors love! We have the ability to take books to market quickly, are very collaborative with authors during the production process, and we pay royalties on a monthly basis.
We're also dedicated to finding new and better ways to connect readers with great books—for example, Kindle First, which allows Kindle customers early access to select Amazon Publishing titles that we are passionate about. We also enroll our books in Kindle Unlimited, a Kindle ebook subscription program that allows readers to read as voraciously as they want!
Are Lake Union Publishing books published both digitally and in print?
Yes. We publish simultaneously in both digital and print formats, as well as, in many cases, audio.
FINALLY…
TEA or Coffee? Coffee in the morning, Tea in the afternoon.
Shoes or Jewelry? Shoes.
Luxury Vacation or Exotic Adventure? Luxury, always!
We can't thank you enough, Danielle, for your insights and advice. People like you are bright lights in the industry. Welcome to the WWWB family!
Interviewed by –
MM Finck is a writer, essayist, and offers query letter coaching and developmental editing as The Query Quill. She oversees WWWB's Interviews and Agents' Corner segments.
Her women's fiction and is represented by Katie Shea Boutillier of the Donald Maass Literary Agency. She is a member of the Women's Fiction Writers Association and the contest chair for the Women's Fiction Writers Association 2016 Rising Star writing contest for unpublished authors.
Her work has appeared in national and regional publications, including skirt! magazine. When she isn't editing her novel, #LOVEIN140, you can find her belting out Broadway tunes (off key and with the wrong words), cheering herself hoarse over a soccer match (USWNT!), learning to play piano (truly pitifully), building or fixing household things, and trying to squeeze more than twenty-four hours out of every day.
She is active on Facebook, Twitter, Goodreads, and Litsy (@MMF). Say hi!  http://www.mmfinck.com
Category: Agents