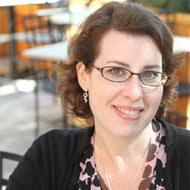 The Bradford Literary Agency is a boutique agency which offers a full range of representation services to authors who are both published and pre-published. Our mission at the Bradford Literary Agency is to form true partnerships with our clients and build long-term relationships that extend from writing the first draft through the length of the author's career.
Laura Bradford established the Bradford Literary Agency in 2001. She considers herself an editorial-focused agent and takes a hands-on approach to developing proposals and manuscripts with her authors for the most appropriate markets. During her own misadventures as a writer, Laura came to understand the importance of having a friendly but critical eye on your side, a career strategist in your corner and a guide who can lead you through the travails of publication.
Her recent sales include books placed with Penguin Random House, Grand Central, Harlequin, Kensington, Simon and Schuster, HarperCollins, Macmillan, Sourcebooks, Hyperion, and many others. She continues to actively build her client list and is currently seeking work in the following genres: Romance (historical, romantic suspense, paranormal, category, contemporary, erotic), urban fantasy, women's fiction, mystery, thrillers, young adult, upper Middle Grade as well as some select non-fiction.
Thank you, Laura, for joining us here at WomenWritersWomen['s]Books!
Why do you prefer running a boutique agency over working with a larger one? Are clients equally well-served in both?
We currently have 5 agents total: myself, Natalie Lakosil, Sarah LaPolla, Kari Sutherland and Jen Chen Tran. Simply put, I prefer to be the boss, so that is why I run an agency instead of working for someone else.  We may not always be a boutique-sized agency since I certainly hope we will steadily grow.  As the boss, I can have control over who I hire, who I work with, what our overall business philosophy is, our ethics and business practices and that is very desirable to me. I do think that a client's needs are equally well-served with either type of agency so long as they have a good relationship with their agent and the agency they work with has the ability to effectively sell their work, manage the revenue flow, negotiate contracts, exploit sub rights. We can provide all of that.
What is your average day like?
There really isn't such a thing as an average day. I triage work all day long. Sometimes I can get to a lot of things on my to-do list and sometimes some emergency pops up that pushes to the head of the line.  Some days I spend the bulk of my day pitching or doing follow ups. Some days I am editing or working on contracts. My days are completely variable, though I personally try to regiment my days by like-tasks if I can.  So I will work on reviewing a batch of contracts all at once; same with follow ups. I might try to schedule editor calls to land on the same day. This is all just so I don't have to change gears any more than I already do in any given work day and I think it helps me maximize my efficiency. I will say that responding to email is pretty much a constant all day long.
Who are some of your better known clients?
Megan Hart, Lauren Dane, Jenn Bennett, Katee Robert, Erin McCarthy, Jennifer Echols, Alexa Riley, HelenKay Dimon
Does your taste for personal reading mirror or differ from your taste in manuscripts?
It mirrors it pretty much exactly. Except I have to factor in salability with what I take on professionally.
What shifts do you see in the romance genre today?
Romance is a tough market right now since it seems over saturated pretty much across the board.  Because of the overall crowdedness, it is difficult envisioning what will stand out from the crowd. I know I am seeing more LGBTQ romance in the marketplace, more Own Voices, more overall diversity and those are all feeling fresh.
What turns you off in a query letter?
A poor use of their real estate. Like if the author spends the entire query rhapsodizing about how they always wanted to be a writer starting from when they wrote a story about a basket of kittens in the 2nd grade and then they tell me about their spouse and kids and day job and then eventually tell me a little about the manuscript. I don't really like to see the work being the afterthought.
What turns you on in a query letter?
A fresh hook, a favorite (and salable) trope, professionalism.
How many manuscript requests compared to queries is a reasonable expectation for a querying author? Is there a way for them to know if the query worked, but the opening pages didn't?
I have no idea, honestly, what is a good average of requests from queries.  Some agents request a lot, some request very few, so if you queried a batch of agents who tend to request a lot, the number would be high comparatively. It isn't just how you query but who if you want a metric on that.
Certainly, if you send out 100 queries and get zero requests, that isn't good but I see AWFUL queries all the time where authors haven't followed guidelines, or personalized the query, or paid any attention to what I acquire and I can see I am one of 50 agents CCd on the query, so what kind of query are we talking about?  A thoughtful one or a careless one? A carelessly executed query is an entirely different class of query from someone who really does their homework and sends me a query that is a good fit for me and professionally executed. Id expect any carefully-executed query to net better results than a careless one.
If the author is sending out thoughtful, professional & specifically-directed queries and still not getting ms requests, the problem is probably with the work itself (a hook that doesn't seem sellable) or in how the author presents it (author makes it sound boring, doesn't emphasize any unique elements).
And no, there isn't any way to tell if the issue was the query or the opening pages unless an agent tells the author that (and even then, it is subjective opinion) and for a variety of reasons we generally don't do that. I suppose if you send queries to agents where they ONLY want to see the query letter and not any sample chapters and get lots of requests and then send queries to agents who request sample chapters and never get ANY requests, that could give you an idea of which way the wind blows.
What should an unagented writer be doing to build her or his platform in preparation for publication?
Platform for an unpublished author is way, WAY more critical if they are writing non-fiction than if they write fiction. For an unpublished debut fiction author, I'd say the most important thing they can be doing platform-wise is to work on building their community. Genuinely engage with your peers on social media and in person, make friends, be a real participant in the community and don't just sit back waiting to finally get to shove your book down a bunch of stranger's throats when you get a book sold.
What is on your #MSWL now (better stated, when you reopen for queries in the Spring 2018)?
— Upper middle grade novels with emotional gravitas–all flavors that fit that bill. Own Voices would be great.
— a YA version of Romancing the Stone. Treasure hunt, on-the-run, stranded survivalist tropes.
–Intersectional feminist kids books in the categories I rep: MG & YA.
–Historical mysteries for adults or YA. Could be dark and intense, could be fun & frothy.
–A turn-of-the-century urban-set historical romance or mystery.
–I just watched a documentary about Kathryn Howard, Henry VIII's 5th wife and I want her story as YA (maybe don't behead her, though).
–A romance/mystery for YA or adults that has a hero/heroine or hero/hero or heroine/heroine pairing a la Moonlighting (Moonlighting the 80s TV show). That verbal swordplay that is basically veiled foreplay.
–Queer YA romances where coming out isn't the central plot point
–YA & MG w/ a multi-generational family-centric vibe a la Jane the Virgin–Latin voices, Muslim voices, all voices.
–A YA with a super charismatic villain. Like Alan Rickman's Sheriff of Nottingham in Robin Hood. He stole the show.
–A YA falling in love at a protest story. They locked arms at a sit in & fell hard for each other. Their eyes met in the holding cell…
–A twisty/unexpected thriller with a super compelling good guy/bad guy pairing like Archie & Gretchen from Chelsea Cain's Heartsick.
–A YA suffragette story
–Strong-girl YA & MG that would suit the tagline: "She was warned. She was given an explanation. Nevertheless, she persisted."
–A YA X-Files ESPECIALLY with that simmering romantic tension m/m, m/f, f/f.
–Non-fiction middle grade about little-known historical events and figures. Think Hidden Figures-esque stories for MG readers.
–I love man vs nature, especially with a survival element. Send me your stranded on an island, plane crash in the mountains stories.
–Psychological suspense
–Historical women's fiction
We can't thank you enough, Laura, for dropping in. Welcome to the WWWB family!
CLOSED TO QUERIES UNTIL SPRING 2018
Interviewed by –
MM Finck is a writer, essayist, and query letter coach, opening pages editor, and overall story analyst as The Query Quill. She oversees WWWB's Interviews and Agents' Corner segments. Her women's fiction and is represented by Katie Shea Boutillier of the Donald Maass Literary Agency. She is a member of the Women's Fiction Writers Association and the chair of the Women's Fiction Writers Association Rising Star Award.
Her work has appeared in national and regional publications, including skirt! magazine. When she isn't working on her work-in-progress PIN UP, you can find her biting her nails over her novel #LOVEIN140 which is currently on submission, belting out Broadway tunes (off key and with the wrong words), screaming herself hoarse over a soccer match (USWNT!), learning to play piano (truly pitifully), building or fixing household things, or otherwise trying to squeeze more than twenty-four hours out of every day. She is active on Facebook, Twitter, Goodreads, and Litsy (@MMF). Say hi!  http://www.mmfinck.com/queryquill
Category: Agents, Contemporary Women Writers