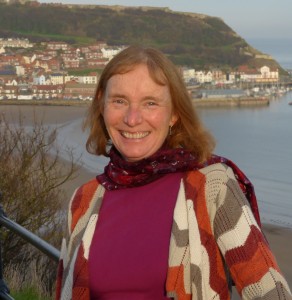 The stigma around self-publishing is still strong. 'If it's a good enough manuscript it will find a publisher,' is an oft repeated phrase (particularly by those who have found a publisher). After thirty years of writing, honing my crafting and, yes, on occasion being traditionally published, I no longer believe this to be true.
Yet still I balk at saying I have self-published. I am an indie publisher/author. In my mind the word 'indie' indicates the effort expended on, and concern with, quality which I and my indie publishing colleagues sign up to. We take time to create the best novel we possibly can, then we publish it with care and finally we attempt to market it with integrity.
The indie publisher wears many hats. There's the main one: the one of the author. But after that there are many more, including (in no particular order): legal eagle; editor; copy-editor; proof-reader; designer; IT specialist; marketing expert; tea maker; office manager; accountant; and so on and so on.
Yes, truth be told, I'd rather have only my author hat firmly on my head, but at the age of fifty I decided I had no choice if I was ever to find an audience for the novels I was bursting to write. So I've been effectively and not so effectively spinning hats for the last eighteen months and the first in the crime series I am writing was published just before Christmas.
And I am one of a growing number. According to an article in The Guardian newspaper in June 2014, the self-published books' share of the UK market grew by 79% the previous year, with 18m self-published books, worth £59m, bought by UK readers. Though they still account for a tiny proportion of the overall market – 5% of the 323m total books bought, and 3% of the £2185m spent on books – their share is rising year on year.
It is not, however, an easy option to take. It takes a good amount of self-motivation and determination, plus organisation and sheer bloody-mindedness. There are many things to think about and, for me, at least, a number of new skills to learn.
One of the main things I've taken from my experience of self-publishing is that I don't have to do it all myself, indeed it would be madness to try.
How I Did It
The process by which we authors create a quality manuscript is amply discussed on the Women Writers Women's Books website and by its facebook page. I will assume, therefore, that the manuscript is in final draft. If I'd had money I would have paid for a professional editor to get to this stage, however, I think I probably did almost as well with my lovely band of critical readers. But I did pay for a professional proof-reader. Personally, I cannot proof-read a document which is over 60,000 words long and I think it is unfair to ask anyone else to do it unpaid. I also consider a decent proof-read essential for my commitment to quality.
I chose to publish both an ebook and a paperback at the same time and I chose to do so through Amazon Kindle and Createspace. I know there are many arguments against continually feeding Amazon's domination and power, however, the fact remains that 67% of ebooks are bought via Kindle.
If I wanted to find an audience with the meagre resources at my disposal, I had to use the platform which would get me out there to most readers. I chose to sign up to KDP select to get extra benefits which means giving 90 day exclusive rights for the ebook to Amazon on a rolling basis. Createspace does not take exclusive rights to the paperback, so you can choose to have it printed elsewhere as well if you wish.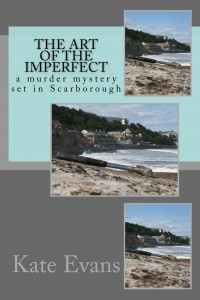 My techie skills are moderate; I was nevertheless able to format my book for both Kindle and the paperback. Amazon has created excellent guides for both processes and I have found their support team very prompt with their helpful advice. One thing which appears missing from most of the advice is that it is best to wipe your document of word formatting before starting to prepare it for Kindle. I did this by copying it to notepad and then copying it back into a word document where all the auto-format functions have been turned off.
This did mean I had to put some formatting back in, for example italics, but it did avoid bits of weird coding appearing in the completed Kindle version. I have noticed that even Kindle books from traditional publishers sometimes appear with errant coding in them and I am pleased to say this is not the case with my novel.
There are no up-front costs with either Kindle or Createspace. I also chose to use a free cover-design template available through Createspace (which could then be replicated on Kindle, the reverse is not the case). I've had no negative comments about my cover, and, indeed, the buyer for my local independent bookshop said it looked more professional than many books she had come across.
The legal and royalty guidelines are well explained on both Kindle Direct Publishing and Createspace websites, but if you are not a resident of the US, ensure you fill in the right form to avoid paying US tax. Once your Kindle and paperback are published on the Amazon site make sure they are listed on the same page (this took a bit of backward and forward with the support team).
You can then order copies of your paperback at cost price plus delivery and have them to sell locally or at the author events you're going to organise. You get a royalty for every paperback you sell from Amazon (except the ones you buy as an author) and also for every Kindle. These are paid directly into your bank on a monthly basis.
And now you're published, you can sit back and watch the sales mount up. Right? Wrong. You have to shove on your marketing hat and get started on promoting your newly birthed baby. This is where I spent the bulk of the money I'd put aside for my indie endeavour. But that's a whole other story. And before you sally forth, don't forget to celebrate, with the significant others in your life, your achievement. You've written and published a book. Well done you!
—
Kate Evans is a writer of fiction, non-fiction and poetry. Her book, Pathways Through Writing Blocks in the Academic Environment, was published by Sense Publishers in 2013. She has an MA in Creative Writing from Sussex University and teaches on the Degree in Creative Writing at the University of Hull, Scarborough campus. The Art of the Imperfect, the first in her crime series set in Scarborough, was published in December 2014. Her crime fiction is inspired by Ruth Rendell, Minette Walters and Ann Cleeves, though one reviewer thinks she writes like Hilary Mantel. She is trained as a psychotherapeutic counsellor. She loves walking by the sea and afternoon tea, and has an inexplicable drive to bring a new generation to the poetry of Edith Sitwell. Find out more about her on her website:  www.writingourselveswell.co.uk
Kate Evans
Please visit my website & blog at www.writingourselveswell.co.uk Enjoy!
The Art of the Imperfect a crime novel exploring themes mental illness and marginalisation is available on Amazon.co.uk http://goo.gl/5r9WBv and Amazon.com http://goo.gl/GsQ6a8 My blog is at: www.writingourselveswell.co.uk
Words: 1075.
Category: Contemporary Women Writers, On Publishing