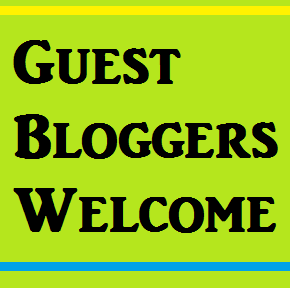 One of the first rules of stepping out into the world as a writer and author is, "Get a Blog".
Many reasons for it. Many.
Writing practice. Nothing like daily writing to hone our skills.
Building content. Getting more content for people to find in searches.
Developing a readership. Not as easy as it could be. But still possible, in time, and within a niche.
Getting your voice known, and honed. If you have a unique voice that speaks to a niche audience, your frequent posts will give readers something to look for.
A correlate of the "Get a Blog" rule is "Guest Blog".
Many reasons for that too.
Build allies with other writers. Friendships and alliances help spread the word about your work.
Reach new readers, their readers. Each blogger has a unique set of readers.
Build links back to your blog / website from your guests posts.
Stretch your understanding of how blogs compare. There is something to learn from almost every blog, in how they are set up, what their focus is, how their audience responds, and so much more.
Now's your time to weigh in: What blogs do you recommend for guest blogging and what topics are they looking for? Feel free to recommend your own blog too.
Which blog are you going to approach next to query about a guest post? Do you a list of blogs you would like to guest write for?
Leave a suggestion for us!
Category: Marketing Your Book