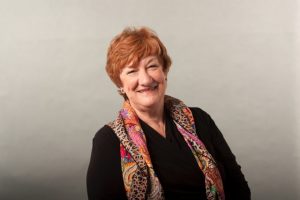 It's the motives rather than the gruesome, violent and bloody details which interest me about crime. In fiction, often my narrator's tone is rueful rather than brutal when things don't go as planned.  Especially if the narrator intends removing a seriously unpleasant character. And maybe is the avenger as well as the sleuth.
Getting the tone right is a real challenge.
I'm aware that many criminals do stupid things but in fiction, I find the first person narrator is an easier way to take the reader into the head of the major participant, and thus unsure whether this person is the sleuth or the murderer.
Hard to sustain in a series of short stories with different narrators , where many of the crimes are near-misses but I have tried to vary this with intriguing and exotic settings like French barge life or expeditioners in Antarctica or even the obsessive pokies of suburbia.  And some of the plots are NOT murders. Just frustrated perpetrators who attempt to avenge themselves, and it often goes wrong. I think that is probably closer to real life. Inept bumbling, but the fictional planning is sufficient to keep the suspense in the tale.
Hypothetically plotting a murder has got me through some situations. But I've never used a real person's name as an act of revenge while writing a crime novel. Although I know other fiction writers have done this.
Why did I decide to write a series of short crime stories?
Many readers are time- poor. They read on their devices or listen while exercising and few run or walk for the length of a full novel ( in the one go).  So neat, brief crime or as I prefer to call it, Crime-lettes are in favour.  And the challenge for the author is harder than writing a long one.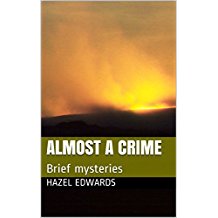 The range of settings matters to me and I've accumulated these over a long period.  I've tried avoid the 'same-ness'  which often occurs in a collection by the one author. So settings vary from Antarctica where I worked as a writer- expeditioner in 2001 with the Australian Antarctic Division, to Fremantle ex-Maximum Security jail which was converted into a Literature Centre where authors stay and run writing workshops. Stayed there ALONE one night was  definitely an imaginative stimulus.  The French barge ( and food) was also first hand experience.  I tend to ask myself, 'What might go wrong around here?'  Who might wish to get rid of  an irritating personality and how could it be done using domestic or local details?   Crimes do occur in suburbia too.  So the  addiction of the 'pokies'venue was a possible setting. So was the University of the Third Age which tends to attract thinking vintage students.  (who also read mysteries).  Would they be attracted to a crime writing class? For what reason? Who might be the tutor and what were her motives?
The twist was important. Trying to have the ending turn back against the perpetrator, but in a just credible way was a challenge. Obviously I don't want to detail how here. I want readers to read the stories.
Written over three decades , it was possible to vary the settings, characters and motives. The problem with compiling an anthology of the same writer's work, is sameness.
Although I've worked with traditional publishers  for decades, I decided to author publish on Kindle because it made the stories more easily available internationally more quickly. The cover is based on an Antarctic photo I had permission to use and several of the stories had been first published elsewhere.
'Almost a Crime' is an ambiguous title.
—
Hazel Edwards is best known is her picture book series 'There's a Hippopotamus on our Roof Eating Cake' (1980) touring nationally as the musical 'Hippo! Hippo!'
She has written 200 books for adults & children including the recently controversial 'f2m: the boy within' and 'Hijabi Girl'. Adult titles include 'Authorpreneurship' and 'Writing a Non Boring Family History'
Recipient of an 2001 Antarctic Fellowship, she researched on an expedition to Australia's Casey Base in Antarctica and has published Antarctic themed stories in multi-media.
Translated into 10 languages, published in the UK ,USA and Asia and was the first Nanjing International Cultural Exchange author ambassador with dual language projects.
In 2013 she was awarded an OAM for services to Literature.
'Not Just a Piece of Cake; Being an Author' is her unconventional memoir .Her workshops & talks have tips for non-boring writing of memoirs & family histories. Currently writing adult mysteries.
Find out more about Hazel on her website http://hazeledwards.com/
Category: On Writing