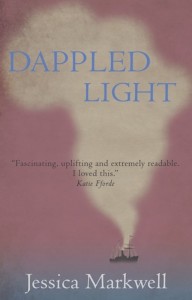 Eighteen months ago I self-published my novel Dappled Light, based on the life of James Stewart, a medical missionary whose reputation was tarnished by a liaison with Mary Livingstone, wife of the explorer. Stewart subsequently married my great great aunt Mina, the daughter of a wealthy Scottish shipbuilder who was himself the subject of a shocking scandal. Straight after their wedding – when Mina was just 18 years old – the Stewarts travelled to Southern Africa, where they expanded a small mission called Lovedale. At a time when slavery in Africa was still commonplace, their settlement grew and thrived under one over-arching rule; no discrimination was allowed on the basis of 'creed, race or colour.'
Dappled Light was well-received. One reviewer described it as 'a marvelous job.' It gained five-star reviews on Amazon and was chosen as a Book of the Month for the Scots Magazine. Another review concluded 'this gripping book captures the essence of the Victorian era.'
Despite the plaudits, I didn't sell enough books to cover my costs. In order to make a profit, I should have sold thousands – not hundreds – of books.This has led me to consider what I'd do differently, were I to self-publish again.
These are my thoughts: –
I'd be more aware of first impressions, starting with the book's front cover. Take two best-selling books from last year – The Miniaturist by Jessie Burton and H is For Hawk by Helen McDonald. Both books are brilliant in their different ways, but it's their compelling covers that first attract the reader. The Miniaturist features a multi-layered interior, that intrigues as it draws in the eye, while the bird on the front of Helen McDonald's book compels us with its arresting stare. Dappled Light's cover – the shape of Africa emerging as steam from the funnel of a ship – was thought up in a five minute family discussion, on the way to a comedy festival. In retrospect, I'd have employed a professional illustrator.
I'd also think carefully about the book's first few pages, as these are available to read pre-purchase on Amazon. I wanted the shape of my novel to arc from winter to summer, and from darkness to light, but the beginning is perhaps too dark. Definitely, I wouldn't have begun with a poem by Gerard Manley Hopkins' which gives the wrong impression that Dappled Light is written from a religious perspective. The beginning of a book is all-important. Readers will presume that they are going to be treated to more of the same, and if they like what they find, they'll want to read more.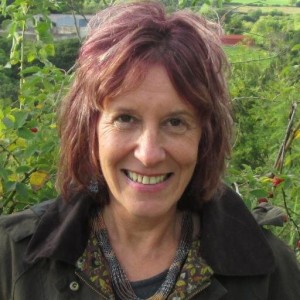 Another thing I'd change is the book's publication date. I could have linked the launch of Dappled light to the bicentenary of David Livingstone's birth, or waited until next year, when it will be 150 years since the Stewarts arrived at Lovedale. Linking the publication of a book to a newsworthy anniversary is an excellent way to gain the attention of the press.
I employed a professional publicist – Jane Beaton from Kew Publicity. Jane worked hard on my behalf, organising reviews, radio interviews, newspaper and magazine articles. She went the extra mile and suggested some sensible changes to the manuscript. Jane wanted to send press releases to the Daily Express and the Mail as part of the launch, highlighting the fact that Hugh Grant is the great great grandson of the charming and good-looking James Stewart. Knowing the actor's dislike of the tabloid press, I asked her not to do so.  In future, I'd take any and every chance for publicity.
A couple of agents suggested that I simplify the concept of the book. Maybe a novel that was primarily about James Stewart's affair with Mary Livingstone would have been easier to market. Or if I'd written a whole book from the point of view of an African captured into slavery, I could have gained a higher profile by giving educational talks.
But I stand by the book's basic structure. A reviewer from The Historical Novel Society described it as 'a well-written and complex novel … easy to follow and hard to put down.' Just the effect I wanted to achieve. I'm glad I self-published Dappled Light. I've gained validation as a writer, and I've given readers an insight into the life of a remarkable man.
—
Jessica Markwell was born in Ghana in 1954. After graduating from Manchester University with a degree in Medieval Studies, she worked as an archaeologist, a nurse, a midwife and a family mediator. She completed an MA in fiction writing at Middlesex University, and now lives high on a hillside in mid-Wales with her husband and two chocolate Labradors.
Find out more about her on her website www.jessicamarkwell.com and follow her on twitter @JessicaMarkwel1
Category: Contemporary Women Writers, On Publishing