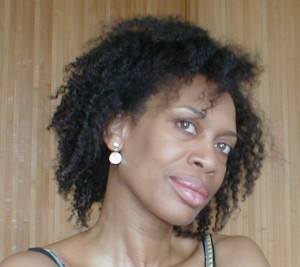 Last week, as I left the University campus, I caught a glimpse of myself in a classroom window and smiled. I had come from the library with a laptop and books in a bag across my shoulder and a carrier bag of another five books in my right hand.
In my left hand I was checking my messages and sending a text to my husband to say I was on my way home. I looked confident and I looked happy. So different from the day I first started back at Uni.
On my first day, as I returned to University as a mature student, I had been nothing more than a panic-stricken mess. I worried that I'd be the oldest person in the class and that I wouldn't be able to cope with the work. Why had I taken out such a large loan to study for a Creative Writing MA when I'm a self employed singer-songwriter, middle-aged wife and mother of two and part time carer to an ageing Mum with dementia – not to mention flat broke?
The truth is I'm passionate about music and I'm passionate about writing fiction. It's just that I came to both later in life and we all know that the later we leave things the more likely it is that we would have accumulated a great many other interests along the way. Not only do these other interests mean that we have to squeeze anything extra into smaller slots of time but sometimes they prevent us from taking on something new.
With the music, although I sang in lots of bands since my early twenties I only became a professional musician in my mid-thirties. As I already had two children by then it was not easy to go touring and be in as many places as might have helped me improve my career. But I love to write songs and perform.
I quite happily squeezed the day job out of my life but managed to squeeze in a lot of doubt and uncertainty about where my next pay cheque was coming from. Luckily taking on the music proved a viable choice. I was making money, nothing like Madonna or Beyoncé, but I paid the rent, kept the house going, happy husband, children fed and watered. Everything was going fine. Why change it?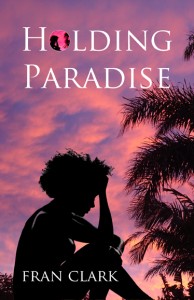 As I said before, the older we get the more interests we accumulate, even if that means adding more pressure and stress to our lives. Another interest came to me. In my mid-forties, for the first time, I began to write. A story which had been rolling around in my head kept popping up and characters from the story wouldn't leave me alone.
I had recently bought a new laptop and clicked away enthusiastically on the keys. In some ways I felt as though I was betraying the musician in me. I was doing fewer and fewer gigs, teaching vocals rather than singing and getting more into the idea of having a book published than to be in the recording studio.
But I was not about to squeeze the music out. Music is so much a part of me that whilst editing the book I was recording songs and released my second album in September 2013 while awaiting the publication date of my first novel by a small publishing company called Indigo Dreams. Somehow I had managed to keep both the music and the writing going. I'd helped my oldest son move out and got my youngest son to 9 swimming training sessions a week along with karate, rugby and goodness knows how many other sports. I also wrote a collection of short stories as a follow up to the first novel.
Then, as if the excitement of releasing an album and becoming a published author wasn't enough, I decided to go back to University. It was my husband who backed me all the way when I said I wanted to study. I wanted to become the best writer I could and thought that experience wasn't enough – I wanted to do this MA in Creative Writing. It was about that time that the idea for novel number two came along and I started researching like crazy and made a start on it in November of last year.
The panic of going to University at age 51 calmed to a mild form of hysteria during the first term. I was able to keep it under control without drawing too much attention to myself. Red wine and dark chocolate helped a great deal I have to say. And, as it turned out, I was the oldest person in my class but when the results of the first assignments came back I had managed A's and B+'s. My mild hysteria began to disappear.
Women are known to be great multi-taskers and I've had to learn how to up my game as a multi-tasking Mum, wife, musician and writer. I am that confident and happy woman in the reflection and I put it all down to finding the things that make me passionate. I have to admit I'm pretty tired at times but I will carry on juggling and multi-tasking for as long as I can. If you feel inspired to do something, don't put it off, squeeze it into your life. Squeeze something out if you have to but always follow your passions.
—
Fran Clark was born and currently lives in West London. Her first novel, Holding Paradise, is published in 2014 by Indigo Dreams Publishing. Fran is studying for a Creative Writing MA at Brunel University. A professional-singer songwriter and vocal coach, she recently released her second album of original songs. She is now working towards the completion of her second novel.
Find out more about Fran on her website and blog www.franclark.co.uk  franclark.blogspot.co.uk
Like her on facebook www.facebook.com/FranClarkAuthorPage
Follow her on twitter @FranClarkAuthor
Holding Paradise Book Trailer http://www.youtube.com/watch?v=zMgXbD51wQk
Category: Contemporary Women Writers, On Writing