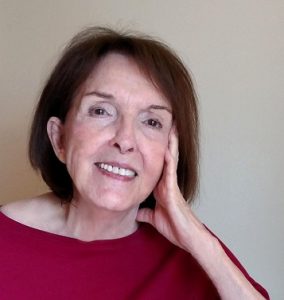 First thing to remember, it doesn't start with sending out query letters. It starts before that. You finally finish your manuscript, then you re-write it, and you edit it, and you craft it probably more than once. But even before that, if you're writing a novel or memoir as I have, you have also spent the past year or so building a platform and gradually putting together a proposal. I worked simultaneously on my manuscript, my proposal, and my query letter.
After you have a pretty good handle on that, you start writing that one-page query letter. Yeah, the one with the hook at the beginning, and a brief description of your book, yourself and why you feel you are the one to write your book. You edit it, let other trusted people (mostly writers and editors) read it, you revise it, and re-write it, as many times as it takes. And, while you're at it, you may as well write a couple of synopses; a two-pager and a shorter one if possible. An agent may ask you for it when you start the ever-lovin' submission process.
I put it off as long as possible but finally had to get started. I decided to use Query Tracker to identify agents who handled my genre. You can keep a list of those with info about them including their addresses, when you sent them queries, and when they responded. You can also write out your letter, file it, and tweak it for each agent. You can add a synopsis, proposal, and/or chapters if the agent requests it.
Next, you wait. If an agent requests your manuscript or other infomation, you can post it along with the date in her file. Then you wait again. You wait to see if she rejects your manuscript or approves it and wants to work with you to find a publisher.
When I started the process, I identified sixty agents to query. As you go along, you gradually realize, you may have to go to their agency sites to check out their bios, find out what they're most interested in, and look over a few of their clients and the books they represent. This is not a fast take. Then you carefully read what it is they want from you, how they want you to submit, what each individual agent would like included with your letter, and in what format. This also is not a fast take. You do not want to make any mistakes. When I wrote my query, I included a couple of personal lines at the beginning based on what I had learned about them on their websites.
The very first agent I sent my query to wrote back in a few days asking for my complete manuscript. Here's an excerpt from her email:
"Dear Nancy, I've had a chance to look over your first three chapters, and I found them to be touching, humorous, and charming… I would like to see the rest of the manuscript… Please forward the entire ms at your earliest convenience."
To say the least, I was overjoyed.  I sent the manuscript as quickly as possible. Although I didn't hear from her for quite a while, at least I knew that one person thought my efforts were worth reading.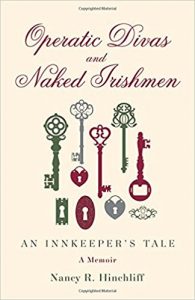 After that, I sent out five or six additional letters. They all asked to see more. Eventually, two wrote back with rejections, one very nice and the other not so much; four still had my materials. Again, I waited.  In the meantime, I scoped out more agents. I had planned to go through the whole list, unless someone committed to taking a chance on a first-time memoir writer. But after I'd sent out around 20 queries, I decided to my manuscript away with the idea that I wanted to get away from it for a while, then look at it again with "fresh eyes"
During the process, I hadn't gotten a full commitment from anyone but several agents had made excellent suggestions and asked me to re-submit with changes they thought would improve my book. And, three said they loved the book but it wasn't right for their genre. None said, "you might want to take some more writing classes" or "maybe you should find another career" I was very encouraged by all the comments and suggestions. But, after taking it all in, I decided I needed a break from the submission process and the book I'd lived with for nearly five years .
Of course, I wasn't going to just stop writing, so I started a second book. As it turned out, I got so engrossed in the second book, I let the first one remain in hiding for a year and a half. After that year and a half, I sold my business, a bed and breakfast in Louisville, Kentucky and moved to Vermont. Once settled, I pulled out my first manuscript and proceeded to re-write t again, crafting it carefully. In seven months, I was ready to re-submit it, this time directly to a publisher of a hybrid company. Within a couple of weeks, I received a letter of acceptance. The rest is history.
I ended up with a beautiful book, launched June 6th of this year, titled Operatic Divas and Naked Irishmen: An Innkeeper's Tale, a story of how I became an innkeeper and what went on at my inn for the twenty years I owned it. No one said publishing is easy, but I found out something worth more than the time I spent: Perseverance and belief in yourself and your work are key.
New Book: Roxie and Alfred: A story of Great Spirit and Courage (working title)
Before I finished Operatic Divas and Naked Irishmen…I started my second book, Roxie and Alfred; a story about my grandparents.
I decided to write about them because they were such amazing people. Their move from a small bucolic farm-town in North Carolina to the bustling northern city of Detroit was not only amazing and interesting, it was extremely courageous. There was a whole new world there that required major adjustments from Alfred and his family. Innovator Henri Ford had begun his car dynasty with the model-T, prohibition was in full swing giving birth to the "Speak-easy and Blind Pig, Illegal alcoholic drinks ran ramped amid crowds of jazz listeners and flappers, and rum runners and gangs of criminals were everywhere.  It was a glorious and dangerous time.
—
Nancy Hinchliff holds undergraduate degrees in music and education and graduate degrees in music, science of education, and special education. She is certified to teach English, music, geography and history. She taught in the Chicago public school system for twenty-five years, and in the school of education at the University of Illinois in Chicago. She has been writing all of her adult life―mostly journal articles, essays, and creative non-fiction―and has been published in newsletters, local magazines, and as a guest on several blogs. In 2008 she coauthored Room at the Table, a cookbook written for the Bed and Breakfast Association of Kentucky, for which she won their president's award. Hinchliff is now a member of the Burlington, VT Writer's Workshops and is working on her second memoir.
Facebook author page: https://www.facebook.com/NancyHinchliff/
Find out more about her on her website  http://www.nancyhinchliff.com/
Follow her on Twitter:  https://twitter.com/alekhouse
Category: Contemporary Women Writers, How To and Tips