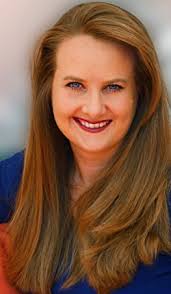 It is always my intention to turn off wi-fi when I write.
It has yet to happen.
What if I need to look something up? After all, I write historical fiction and there is always a fact to check, a photo to look at, a map to consider. I often wonder how people wrote before the internet. How could I get to know the streets of Liverpool without being able to fly there?
The other day, I used the word "cushy" in a sentence, but it felt historically inaccurate. And a little bit easy. So, I logged onto Thesaurus.com to browse stronger options.
While I was waiting for it to load, I thought I'd check Facebook. Two justifications: not wanting to waste a second of the day, and wanting to interact with readers. (I also justify trying every new Starbucks flavor in the name of "science". Really, there should be an Olympic category.)
Back to Facebook. Scroll, scroll, scroll. Ignore the political stuff. Oh, cute baby! How sad, I hope her aunt gets better soon. What a funny meme.
Then – an ad. For a bra of all things. A bra promising to make me look smoother while feeling comfort and support without the pain of a wire. I clicked on the ad. Viewed the website.
Ten minutes later, I'd completed a custom bra fit profile only to find that the ideal kind for my size and shape wasn't as nice as the one they'd originally lured me with. In fact, it didn't look much different than what I already own. Money saved.
But time spent.
All in all, I was away from the Thesaurus site for a full thirty minutes and I had nothing to show for it.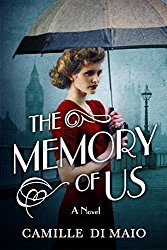 Distractions are all around us. Family. Jobs. Obligations. But we have to find ways to push past that if we plan to meet our goals. I looked to some other writers for help and wanted to share their wisdom with you.
The most common response was that the internet is a distraction. Aimie K. Runyan (Promised to the Crown) keeps this in check by turning off wi-fi for twenty-five minutes and then giving herself a five-minute break to browse. "Rinse and repeat."
Steena Holmes (Saving Abby) says that everyday errands for her family can distract her from her writing. But she knows that some things can't wait. So she will move her writing to a "less convenient time" to make sure that it still happens.
Like many of us, Julie Lawson Timmer (Untethered) told me that household administration gets in the way of writing. Her solution resonates with me:  setting a goal for the writing session. "I will write this scene before taking a break. I will revise this chapter before taking a break." She often finds that she can end up getting so engrossed in the scene that she forgets to stop!
Nancy Star (Sisters One, Two, Three) shuts everything down. She turns the phone off, doesn't answer the doorbell, and disconnects her internet. Like Julie, she sets goals for her writing session as well. Word count or hours, depending on where she is in the writing process.
While a common theme is to turn distractions off, Emily Carpenter (Burying the Honeysuckle Girls) turns it up! She dons noise cancelling headphones and immerses herself in "beautiful and haunting" music to inspire her story while tuning out the outside world.
Teri Wilson (Unleashing Mr. Darcy) also uses headphones, but not just for music. She writes daily at a local bakery and finds that the headphones limit interruptions so she can focus. (Sorry, Teri. I've been known to chat when I see you there! But you always have cute shoes on and they deserve some accolades.) She also utilizes a software program called Self-Control, which allows her to block her favorite sites while allowing her to access the ones she needs for research.
Ok – I need that software!
Whatever interferes with your focus, consider what you might have to do to combat it. Because you can't be a writer without writing. And you can't write without doing what it takes to tune everything out and hear the whispers of your characters.
I hope you do it. Because I look forward to reading what you create.
—
Camille Di Maio always dreamed of being a writer, and those dreams came true with her bestselling debut novel THE MEMORY OF US.  In addition to writing women's fiction, she buys too many baked goods at farmer's markets, unashamedly belts out Broadway show tunes, and regularly faces her fear of flying to indulge in her passion for travel.  She and her husband homeschool their four children in San Antonio, Texas. Her second book, BEFORE THE RAIN FALLS will be released in May 2017.
Connect with her at http://camilledimaio.com/
Follow her on Twitter  @CamilleDiMaio
About BEFORE THE RAIN FALLS
After serving seventy years in prison for the murder of her sister, Eula, Della Lee has finally returned home to the Texas town of Puerto Pesar. She's free from confinement—and ready to tell her secrets before it's too late.
She finds a willing audience in journalist Mick Anders, who is reeling after his suspension from a Boston newspaper and in town, reluctantly, to investigate a mysterious portrait of Eula that reportedly sheds tears. He crosses paths with Dr. Paloma Vega, who's visiting Puerto Pesar with her own mission: to take care of her ailing grandmother and to rescue her rebellious younger sister before something terrible happens. Paloma and Mick have their reasons to be in the hot, parched border town whose name translates as "Port of Regret." But they don't anticipate how their lives will be changed forever.
Moving and engrossing, this dual story alternates between Della's dark ordeals of the 1940s and Paloma and Mick's present-day search for answers―about roots, family, love, and what is truly important in life.
Category: Contemporary Women Writers, How To and Tips