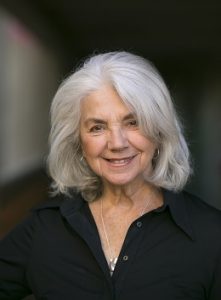 The first time I ever heard the words anchor out I was sitting at the old Café Trieste in Sausalito, probably writing "morning pages", as directed by Julia Cameron. Stormy days on the bay when boats tossed and turned, masts jangled in the wind singing out their storm songs, brought me to the warmly lit café where arias played from an old juke box, costing a quarter a selection. An idyllic setting for my writing!
Weary looking sailors padded into the warm room, dressed in their yellow slickers and green rubber boots, shouting about their night on the sea, grasping for others who shared this lifestyle to hear their stories. Grateful to be alive, it seemed to me. They were survivors and wanted to tell it. I was riveted to their tales.
And mesmerized by their appearance, rugged and stoic; their voices, deep and raspy. But what enchanted me most and eventually hooked me were their stories of anchors pulling up, dragging their boats with them in it across the bay, merciless currents and winds hurtling them, dinghies sinking with gale force winds up to 100 miles per hour.
Rowing into the land for their food was challenge enough and sometimes impossible.
I didn't know then that fifteen years later I would write about a woman living anchor out.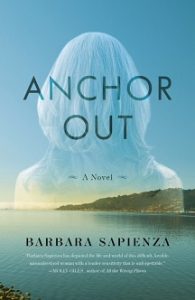 When I was diagnosed with breast cancer in 2005 I began writing this novel with the working title, Thinly Veiled. Only later did it become Anchor Out. My fictionalized heroine, Frances Pia del Aqua, which means Pious Frances of the Water in Italian, appeared to me out of my "dark night of the soul", taking me to the water's edge, a world between the land and the sea and then to her offshore boat to contemplate the tides, the swells and currents, the wind and the fog, the great breath of the sea, the night and day and ultimately life and death.
I wondered if she could survive like the real anchor outs, if I would survive. I would have her commune with the sea mammals, the birds, and these hearty sailor-survivors. She would learn to surrender to her fate, testing her will to live and while I would learn to write.
My writing is more circular than linear – poetic, metaphorical and subjective. It has a strong component of Catholicism and spirituality. You will find my heart here. I'm  inspired by the works Flannery O'Connor. I've wanted to write like her or like Marilynne Robinson's Gilead. Or to create an Olive Kittridge character. But  my writing lacked a certain structural craft, being flooded by the sea.
Though the first draft of Anchor Out came easily, pouring out of me, the crafting of it took eleven years. First it was a novel with three POV's – Frances; Anne, her sister whom she betrayed; Greg, Anne's husband, with whom Frances had sex. Now you'll find only Frances' POV.
Editing from one to three voices was a process of doing and then undoing, of opening and letting go. Weaving of three lives to one point of view allowed for a different kind of knowing of my characters. I had to know them inside out without the benefit of the unfolding of their persons.
So I began the rewriting process. Ten thousand times, getting feedback at first from a few reader friends, then stepping out to the local bookstore writing programs and  writing conferences in Napa.  Finally, I applied to SFSU, MA Creative Writing Program, something I'd always wanted to do. In my application  I said I'd been inspired by Harriett Doerr, who in her late years wrote and  published Stones for Ibarra and I wanted to be like her. I wanted to learn the craft. I was accepted.
With the help of several competent writing teachers and fellow students, I presented my work. But I was near seventy and as the oldest writer in the class, I was challenged.
Allowing a group of young writers to read, respond and critique was like looking in a mirror. And I didn't always like what I saw. But the questions about plot, structure, character, and intention helped me to tighten up my story.
I learned how to get closer to Frances Pia. Each teacher at State gave me some gem. Nona Caspers spoke of the subplot, how to let the under story percolate through. Junse Kim, talked of building up real-estate in enumerating the details of belief, values, intentions. He said, the story shows like the unfolding of a movie, so that it's not story telling, as I had thought, but story showing. And Camille Dungy validated how fiction is poetry, as well as a poem. It could be one long open poem. And so I listened and wrote and rewrote. I told people. 'I'm a re-writer'.
It took eleven years for me to craft this novel and to get it toward its present story.
At some point I realized this task could go on and on for another eleven years, but with the encouragement of friends and a developmental editor, Brooke Warner, the first to read the one POV novel, I made the final changes and let go.
Yes, the evolving of this story is the evolving of my process as a writer living in this world. Now Frances and I are inseparable, yet we are apart, as it should be. Free to move onto other celebrations!
—
Barbara Sapienza is a retired clinical psychologist who practiced in San Francisco. At sixty-six she enrolled in the graduate program in Creative Writing at SFSU. She writes, paints, dances, practices taiji and meditation, and volunteers in a school program in Marin City.
She lives in Sausalito with her husband and enjoys her granddaughters, Milla and Isa.
Anchor Out: A Novel (She Writes Press) will be available where books are sold this April 2017.
https://barbarasapienzanovel.com
Category: On Writing