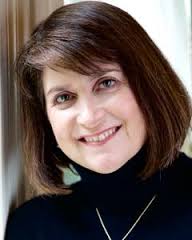 When I decided to write a novel, I hadn't written so much as a short story since high school. I took no English classes in college, and I'd never taken a single writing class. But I loved reading, and I'd read thousands of books in my 44 years. I'd also been a lawyer, so I knew how to write coherent sentences. These, I decided, were all the qualifications I needed to write the Next Great American Novel in my living room.
You'd think that hubris alone would be enough to doom me. But no. Aside from my woeful lack of experience in creative writing and my ignorance of every element of craft, I was missing something even more fundamental: an actual story. I didn't have one. Not even the faintest glimmer. I had a blank computer screen, a blank mind, and a lot of blank hours that slid by with no actual writing happening in that living room.
Eventually I joined a writers' group, hoping for inspiration. For six months I showed up and ate their cookies and drank their tea, offering blithe suggestions on their nearly-finished novels, but wrote nothing of my own. Until the day they told me I couldn't come back unless I did.
So how do you go from not having a story to having one? That's the great, alchemic mystery of fiction writing. Every writer has a different answer, but every answer has this in common: courage. It takes courage to fill a blank screen or an empty notebook with words, no matter how many times you tell yourself no one will ever read them but you. (You are your own harshest critic, after all.)
For me, it was a group of lovely women telling me if I didn't start a story within 30 days I'd never see them again that finally gave me the courage to close my eyes, reach into my favorite childhood place, conjure a character, and put her at the end of a dock with her children, waiting for a school bus to drive across a frozen lake.
From that one image – it wasn't even a scene, it was a snapshot of a family caught in a moment of change – I grew the 110,000 words that became THE LOST GIRLS. It would take six years of frustration, occasional eruptions of creativity, and the sort of cussed, "I-will-finish-this-thing-goddammit" perseverance that anyone who's finished a novel will understand, but along the way I taught myself how to create a story from a moment of inspiration, which is what the dirty grunt work of fiction writing is really all about.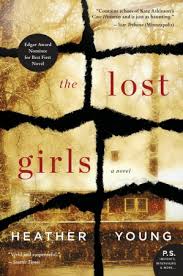 I did it by asking why. Why is Justine standing on that dock? Why did she leave her home? Why didn't her daughters want to get on the bus? I didn't know the answers, of course, so I made them up. Making them up created more characters, such as Justine's great-aunt Lucy, her mother Maurie, two mysterious old men who live down the road, and a manipulative boyfriend she left behind. They opened up more questions.
Why is Lucy writing about the summer of 1935 and leaving that story for Justine to find? Why are the Miller brothers still living at this isolated lake? Why does Maurie come home to a place she swore she'd never go back to? Why does Patrick want to find Justine? Out of that endless probing chain of "whys" I managed, laboriously, to turn a snapshot into a novel.
Here's what I know now that I didn't know when I thought a law degree and a love of reading made me a fiction writer. There are as many ways to tell a story as there are writers. Some create meticulous outlines and go from there. Some drive to the end in one creative burst, then turn around and sort the gems from the gravel.
But the only way to create a story is to never stop asking and answering why? Even the plotty "whats" — the scenes, happenings, and conversations –- need to be about why. If you do that, not only will you get a story out of that miraculous moment when lightning strikes, you can make your characters do all manner of horrible, stupid, and very interesting things. Because so long as you tell the reader why they do them, they're a lot more likely to find them sympathetic, and to find the story itself satisfying.
Ironically, when I was revising THE LOST GIRLS, the scene of Justine, Melanie, and Angela at the dock on a cold winter morning fell to the cutting room floor. It was, for me, the biggest darling-murder of all: the scene that started it didn't end up fitting into the story it generated. But I will always be grateful for it, that tiny seed that slowly bore its fruit in my living room and taught me how to be a writer, page by page by page.
—
After a decade practicing law and another raising kids, Heather decided to finally write the novel she'd always talked about writing. After she spent several more years learning how not to write like a lawyer, THE LOST GIRLS was published by HarperCollins/William Morrow in July 2016. She lives in Mill Valley, California, with her husband and two teenaged children. When she's not writing she's biking, hiking, neglecting potted plants, and reading books by other people that she wishes she'd written.
About The Lost Girls
A stunning debut novel that examines the price of loyalty, the burden of regret, the meaning of salvation, and the sacrifices we make for those we love, told in the voices of two unforgettable women linked by a decades-old family mystery at a picturesque lake house.
In 1935, six-year-old Emily Evans vanishes from her family's vacation home on a remote Minnesota lake. Her disappearance destroys the family—her father commits suicide, and her mother and two older sisters spend the rest of their lives at the lake house, keeping a decades-long vigil for the lost child.
Sixty years later, Lucy, the quiet and watchful middle sister, lives in the lake house alone. Before her death, she writes the story of that devastating summer in a notebook that she leaves, along with the house, to the only person who might care: her grandniece, Justine. For Justine, the lake house offers freedom and stability—a way to escape her manipulative boyfriend and give her daughters the home she never had. But the long Minnesota winter is just beginning. The house is cold and dilapidated. The dark, silent lake is isolated and eerie. Her only neighbor is a strange old man who seems to know more about the summer of 1935 than he's telling.
Soon Justine's troubled oldest daughter becomes obsessed with Emily's disappearance, her mother arrives to steal her inheritance, and the man she left launches a dangerous plan to get her back. In a house haunted by the sorrows of the women who came before her, Justine must overcome their tragic legacy if she hopes to save herself and her children.
Category: Contemporary Women Writers, How To and Tips