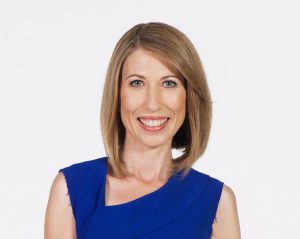 I'm not sure if it's because I have a background in marketing or because social media can be hugely addictive, but I enjoy the social media side of being an author. Yes, it does take time that could be spent on writing, but the rewards are more than worth the investment of time. To explain why I think that, here's a rundown of some of my best and worst moments on social media and, as you can see, the good far outweighs the bad.
Beautiful Feedback
The richest moments on social media aren't the big, exciting reviews or cover reveals; they're the intimate moments that come in the form of Facebook or Twitter messages from readers telling you how much they loved your book. Those moments make every part of the writing process, from the trauma of the structural edit to the nervous anticipation of a book's release, worthwhile.
Without social media, the reader probably wouldn't bother to get in touch or, if they did, it might take months to reach me. A writer can find the motivation to keep going for months after receiving one simple 'I loved your book' message! And the simple act of replying to that reader and thanking them, acknowledging them for taking the time to share their thoughts about your book, can easily make them a loyal reader for life.
Creating a Community
Another best moment on social media is when I look at the community I'm a part of, a community I would never have been able to access in the years before Facebook and Twitter.
I live in Perth, Western Australia but all the action of the publishing industry is on the east coast of Australia. Most writers are over there too. But if you follow people on social media and interact with them because they're interesting and you're genuinely engaged by their content, beautiful things can happen.
For example, I run a couple of different interview series on my blog. If I had to rely solely on writers I'd met in person here in Perth, the series would be very short-lived. Because I follow lots of other writers, and have interacted with them on social media, I suddenly have a huge pool of writers to call on when I want to do an interview. And I'm not sending them an email out of the blue; they're familiar with my name because they remember chatting on Twitter.
The unexpected wonderfulness of this really hit home last year when my book, A Kiss from Mr Fitzgerald came out. Suddenly, all the writers I'd interviewed on my blog were returning the favour, asking to interview me, or tweeting about my book.
I'd never wanted to interview them to get something out of it, but being supportive of and engaged with other writers on social media creates a truly nurturing community that I'm blessed to be part of.
Bringing Opportunities Your Way
Social media also brings unexpected opportunities to you. I started using Instagram about a year ago and I really love it. Someone who I was interacting with on Instagram suggested I should follow a particular Perth based fashion illustrator, as I was writing a novel about fashion.
So I did and one thing led to another and I asked the fashion illustrator if she would draw my character, Leo, in her interpretation of two outfits Leo wears in my book. I write historical fiction and I spend quite a bit of time researching the clothes in my books, and they're all based on real pieces of clothing from the era.
I sent the illustrator the original images and a few weeks later, two amazing illustrations came my way. I'm using them on special, limited edition postcards which readers can win in competitions or take home if they come to my author events.
All the feedback so far has been incredible; readers love seeing the main character of the book brought to life in such an original and gorgeous way. Without Instagram, I would never have had this opportunity to commission the illustrations and to reward readers with the postcards.
And the Bad …
I'm lucky, I've had few bad moments on social media. The biggest issue I have is that sometimes readers, usually those who are also writers, can start to send a few too many emails or messages asking for your help.
I'm very happy to answer occasional queries and questions from people; I love to help. But when a person emails every day asking for assistance, it can be very time consuming to reply to when you're juggling books and kids and teaching and life. What I've learned is that I do want to keep helping but I also have to be very clear about the limits. I try to do this in a way that won't hurt or offend people, and only when the volume of messages has become overwhelming, but unfortunately, sometimes people will be offended no matter how you go about it.
I guess the bottom line is, being available on social media can bring wonderful things our way, but we all have the right to decide just how available we want to be. Set your limits, enjoy it, don't waste too much time there and the rewards will come!
—

Natasha Lester worked as a marketing manager for cosmetic company L'Oreal, managing the Maybelline brand, before returning to university to study creative writing. She completed a Master of Creative Arts as well as her first novel, What Is Left Over, After, which won the T.A.G. Hungerford Award for Fiction. Her second novel, If I Should Lose You, was published in 2012, followed by A Kiss From Mr Fitzgerald in 2016. Her Mother's Secret will be published by Hachette Australia in March 2017. When she's not writing, she can be found teaching writing, doing headstands at yoga, or playing with her three children.
Category: How To and Tips