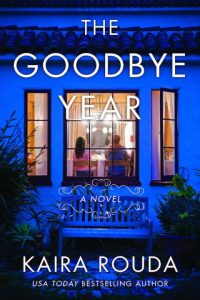 It's only fitting that Kaira Rouda's latest novel, The Goodbye Year,  (http://www.kairarouda.com/) takes place on the edge of the Pacific Ocean.  All of the characters in the novel stand on an edge—the divide between who they were and what they can become as they face graduation, divorce, and even the prospects of staying together.  As we move through the living and bedroom rooms of Crystal Beach, California, Rouda's novel asks great questions about the uncertainty of change.
(I love your description above! So perfect! Thank you!)
This story is told with multiple focal characters.  Which character came to you first?  Who did you enjoy writing the most?
The Melanie character came to me first. She arrived in my mind during back to school night at the high school, and she handed me the opening scene of the novel.  The character closest to my heart is Dane, her grumpy, musical, and lovable high school senior son. I just happened to have one of those around my house the year I spent writing the novel and he was invaluable in helping me create the teenagers' dialog.
The Goodbye Year features some villains, too, but rather than cast them all dark, you do offer some redemption to them.  What prompted you to be so kind to the darker horses of this novel?
The Goodbye Year does feature a bunch of grown ups behaving badly. A recurring theme in my books is what goes on behind the closed doors of people who appear to have it all. Most of my villains in The Goodbye Year are narcissists. They cannot help but think only of themselves and their desires. Having experienced these types of individuals, and watched them operate in real life, I have begun to feel sorry for them in an odd way. And that shows, I suppose in how I treat them in the story. But it doesn't change the fact that they are not good for anyone to love or depend on.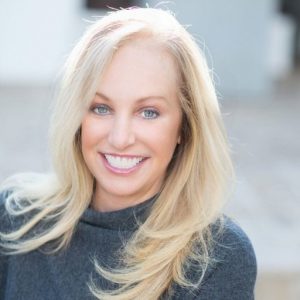 How was The Goodbye Year informed by your own experiences with the empty nest?
As I mentioned, I wrote The Goodbye Year during my youngest child's senior year in high school. Don't get the impression the novel, is about my family, though. It's about a mom named Melanie and Dane, her son, as well as four other families going through the same hard year. Is there a piece of me in Melanie? Absolutely, the most painful real life experiences make for the best novels. Is part of my youngest son captured in Dane? I hope so, because that's what makes being a novelist so much fun. A hint at real life, a flash of an experience changed and magnified, molded and mixed.
What advice would you give others facing the uncertainty of change themselves?
Embrace it. And be sure to find new ways to enjoy life. For me, writing The Goodbye Year during my goodbye year was a comfort, a way to express the emotions swirling around inside of me and to capture them, fictively, for all time. Now, in my too-quiet empty nest, I'm thankful to be on this path as a novelist. I published my first novel in 2011 after a long career in business, marketing and journalism, and an emotional life-change following selling our business and a move across the country. It's been a blessing to be able to create, to do what I love, as the milestones of life roll by, especially perhaps now with the silence surrounding our home these days.
Change is hard at first, messy in the middle and then, eventually, we settle into the next phase, a new beginning. And even though it's different, it's wonderful, too.
—
Kaira Rouda is a USA Today bestselling, multiple award-winning author of contemporary women's fiction and sexy modern romance novels that sparkle with humor and heart.
Her women's fiction titles include THE GOODBYE YEAR, HERE, HOME, HOPE, ALL THE DIFFERENCE and IN THE MIRROR. Her bestselling short story is titled, A MOTHER'S DAY. Her sexy contemporary romance series include the LAGUNA BEACH Series, the INDIGO ISLAND Series with a new MALIBU Series launching in 2016.
Her nonfiction titles, REAL YOU INCORPORATED: 8 Essentials for Women Entrepreneurs, and REAL YOU FOR AUTHORS: 8 Essentials for Women Writers (available for free download on her website) continue to inspire.
Kaira's work has won numerous awards including the Indie Excellence Award, USA Book Awards, the Reader's Choice Awards and honorable mention in the Writer's Digest International Book Awards. She lives in Southern California with her husband and four almost-grown kids, and is at work on her next novel.
website: https://www.kairarouda.com
Facebook: https://www.facebook.com/kairaroudabooks
Twitter: https://www.twitter.com/kairarouda
Pinterest: https://www.pinterest.com/kairarouda
—
Interview By: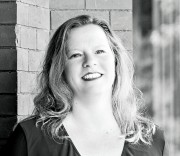 Brandi Megan Granett is an author and writing coach. Morrow published her first novel, My Intended, in 2000. Her next novel, Triple Love Score, will be published by Wyatt MacKenzie in Fall 2016. Her short fiction appeared in Pebble Lake Review, Folio, Pleiades, and other literary magazines and is collected in the volume, Cars and Other Things That Get Around. She is a proud member of the Tall Poppy Writers and the Women Fiction Writers Association. When she is not writing or teaching or mothering, you will find her on the archery range.
She can be found on Facebook https://www.facebook.com/BrandiMeganGranett/
and Twitter @brandigranett
Category: Contemporary Women Writers, Interviews, On Writing