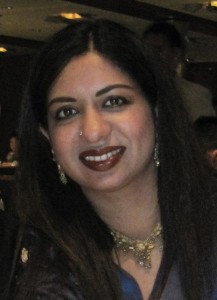 In the three years since I started writing my novel, a lot has changed. The issue of diversity in fiction has come to the forefront and it seems that it is here to stay. A few years ago I was looking for a book for my daughter who had become very interested in mythology thanks to the wonderful Percy Jackson series by author extraordinaire Rick Riordan.
Seeing her enthusiasm, I wanted to keep the flame alive and introduce her to other mythologies. Being South Asian, I thought Hindu mythology would be a great place to start, what with its vast pantheon of gods and kick-ass goddesses. I looked around and found one book.
Disappointed at this obvious lack of diversity to choose from, I decided that I would write one myself. I feel strongly about the need to expose our youth to the magical and colorful traditions that make up our world. I also want my daughters to read about characters like themselves, so that they are not always reading about "others". Or feeling that they are always the "others".
Growing up South Asian or any other ethnicity in North America should no longer have to feel as if you are always on the outside looking in. It's about time that it felt like you are just as much part of the circle as anyone else. It should not feel as if you are reading about things that the others do. Instead it should feel like something you would do.
There were mixed responses when I began telling people about my plan to write a book. A few thought that it would be interesting because it was different and they could learn about something new.  Mostly people were doubtful that anyone other than Indians would want to read it. They felt that I should try to get published in India, since the protagonist was Indian. Or that I should try to market it to other Indians in my community. At first I was discouraged by their responses.
But then I realized that the bookshelves in stores were filled with books about vampires and werewolves. Did those authors publish in Transylvania? Were there towns populated by vampires who like to read about themselves? Because that was the message I was getting. People only like to read about characters who are ethnically similar to them. Not about anyone different. Could this be true?
I started researching in earnest trying to figure out whether or not a book like mine even stood a chance of being read by anyone other than my husband and close friends. I asked librarians and friends who were teachers. I talked about my book to anyone I managed to corner. Their responses were very encouraging. They thought it was a really interesting concept and they liked that they would learn something new about a different culture. Armed with this wave of positivity I decided to hunker down and write my novel.
I have lived in the US and in Canada for over twenty years now. When I first arrived I enjoyed reading books about people like myself, new immigrants, trying to make a life for themselves in a foreign land. What baffles me is that twenty years later, my children who were born and raised here, are hard-pressed to find books where the characters are like them; children of immigrants, born and raised here.
My children and others of their generation may or may not want to read about the immigrant experience. But they certainly want to see themselves reflected in the fiction of their time. They want to see characters like themselves battling evil, falling in love and fighting with their parents. They want to know that others like them are dealing with conflicts as diverse as arranged marriage, education, religion and all of the issues that plague young people, regardless of their ethnicity.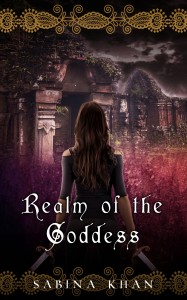 Three years later so much has changed. And I am happy to say, for the better. In the course of writing this novel, many books have come out that feature diverse characters and cultures. I was so excited when I heard about Sarwat Chadda and his excellent Billy Sangreal series and then later, the very awesome Ash Mistry series. Even more, I was thrilled to see the response to his books, which feature young characters of color who deal with the same obstacles as any characters in a fantasy novel. But the bonus is that readers learn about other mythologies in the process and that is always a good thing.
During this time I also "met" many other writers through Twitter and learned about the We Need Diverse Books campaign. Their experiences encouraged me to keep on writing my novel because in the many moments of doubts that plague every writer, other people's success can be a beacon of hope in the darkness.
Writers of color have so much to offer. We have a unique perspective because we have lived in two different worlds. We have a story to tell because we have left an old life and built a brand new one. That doesn't come without hardship and heartbreak.
It doesn't come without conflict, both within ourselves and with those around us. But it also comes with the beauty of acceptance and tolerance, courage and fortitude. And this is the stuff that good stories are made of. How can we deny our children, our future generations, a glimpse into the complexities, traditions and richness that make up our world?
—
Sabina Khan is the author of Realm of the Goddess, the first in a series of YA Paranormal Fantasy books based on the gods and goddesses of India.  She is passionate about the empowerment of girls and women, hoping to inspire them with the strong female characters in her novel.
Follow her on Twitter: @Sabina_Writer
and Facebook: https://www.facebook.com/RealmGoddess
Find out more at http://realmofthegoddess.wordpress.com/
Category: Contemporary Women Writers, On Writing