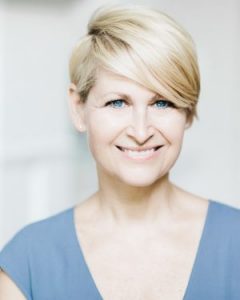 I loved everything about HBO's adaptation of Liane Moriarty's Big Little Lies. I shivered at the ominous crashing of waves beneath the precarious bridge Reese Witherspoon drove across in the opening credits. Felt the chill first notes of "Cold Little Heart" by Michael Kiwanuka, the perfect soundtrack to all those rich folks' deceits and machinations. When the talented Witherspoon, Nicole Kidman, Shailene Woodley, and Laura Dern appeared onscreen, it was as if I had been plopped into some sort of time-machine thingy and instantly swept into their lives.
A little background: I'd read the book the previous summer and enjoyed it thoroughly. I loved its snarky tone, the brief but explosive chapters, and I raced to the final page because I was dying to find out…well, who was dead and whodunit. I think Moriarty is one hell of a writer, an expert at hiding sophisticated character arcs and story twists underneath a layer of what you might be tempted to call fluff but shouldn't because it isn't anywhere close.
I can't say I preferred one over the other—the TV show or the book—because, for me, they were two separate, albeit equally thrilling, experiences. But here's the thing. With the show, it was so much easier to drop into the Big Little Lies world. I saw Reese's face, those blue-tinged cliffs, that spooky-ass music—and boom, I was there.
The book required a little more effort. It took me a hot minute to figure out what was happening and how I felt about it. This is a pretty common experience as a reader, that it takes us a few chapters to get into the story, but it's also a thing for writers. When we sit down to write a book, we are creating a world from scratch. And, let me tell you, it is daunting. There's no one else there to help establish the tone, to convey just what we want our readers to feel. To, in the words of the great Mavis Staples, take you there. As a writer, oh, how I long for that magical time-machine thingy of music or gorgeous cinematography or the faces of emotive and beautiful actors to help me out in the telling of my story. But it's no good. It's always just me and the page, baby, just me and the page.
I may not have the trappings of an HBO film to help me along in the process of writing my books, so, instead I have to fake it a little. To transport me, I use music. A lot of music. Depending on the day and my mood and what kind of scene I'm writing, I'll focus on one song and literally play it on endless repeat as I write. If I hit a place in my story where I find myself stuck, I'll go for a run (okay, a fast walk) and play that song again. I let the music wash over me, envelope me. I try not to think too hard but instead, to just let myself feel. I let the song fill me with the emotion and atmosphere of the story. And, more often than not, I am hit with fresh inspiration, occasionally even a specific solution to the problem I was grappling with.
It's such an interesting thing. Looking back, I realize each book I've written has had its own theme song—the one particular song that stands out as tone-setter and mood-bringer. The linchpin that encapsulates all my complex feelings about the characters and the story and helps me access that elusive capital P Place where the book resides.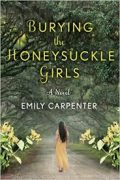 For Burying the Honeysuckle Girls, that song was "Hold My Heart" by Sara Bareilles. I love this song. It's the desperate cry of a woman who's lived through stuff. Who knows herself and who's wondering if there's anyone who can truly know her too and love her in all her glorious difficult-ness. The song speaks to the loneliness and longing and love we all feel. It's so powerful, but vulnerable at the same time. A survivor's song. The song I felt my two heroines, Althea and her great-grandmother Jinn would definitely understand.
The Weight of Lies called for an entirely different theme song. Meg, her mother Frances, and Doro Kitchens are also three very strong, independent women, but darker, more cynical versions. A little bit (or a lotta bit) bad. For this book, I listened to Rihanna's "Desperado" on repeat for MONTHS, just burrowing into the whole "I'm a loose cannon, and I want to run away with you in your crappy but cool car, and if I don't get out of here, I may do something very bad" vibe. It's also got an eerie melody that really evoked the spooky island setting of the story in a way that was so down and dirty and good. It's a bad-girl's song, but it's also romantic in a weird way and yes, again, vulnerable. Hard to explain. Go listen to it.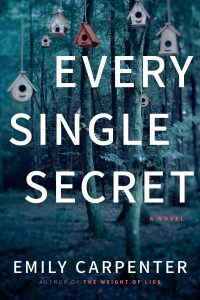 In my upcoming novel Every Single Secret, my protagonist Daphne grew up longing for a home. Longing to belong so deeply that she has been, occasionally, willing to compromise her values. I'd heard "Home" by Phillip Phillips when it first came out in 2012, but listening to it again from the viewpoint of Daphne—and her fiancé Heath—opened up so many additional layers of meaning that when I heard it in my car, I broke out in goosebumps and shrieked aloud. And that's all I'm going to say about that. Read the book in May, when it comes out, and you'll see what I mean.
I have a whole different list of amazing film/TV soundtracks that I write to as well. (The score to the Sundance Channel's "Rectify" by Gabriel Mann being my current favorite – it's available on Soundcloud if you want to check it out.) And, not to head down another bunny trail here at the end, but I will add that editing a book requires a whole different song selection process—and, for me, involves the entire Britney Spears discography. But that's a different essay altogether.
—
EMILY CARPENTER, a former actor, producer, screenwriter, and behind-the-scenes soap opera assistant, was born and raised in Alabama. After graduating from Auburn University, she moved to New York City and now lives in Georgia with her family. She is the author of Amazon bestselling BURYING THE HONEYSUCKLE GIRLS and THE WEIGHT OF LIES. Visit Emily at emilycarpenterauthor.com and on Facebook and Twitter
About The Weight Of Lies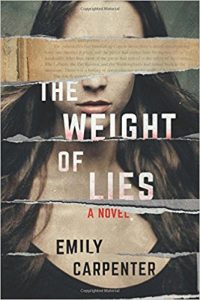 In this gripping, atmospheric family drama, a young woman investigates the forty­-year­-old murder that inspired her mother's bestselling novel, and uncovers devastating truths—and dangerous lies.
Reformed party girl Meg Ashley leads a life of privilege, thanks to a bestselling horror novel her mother wrote decades ago. But Meg knows that the glow of their very public life hides a darker reality of lies, manipulation, and the heartbreak of her own solitary childhood. Desperate to break free of her mother, Meg accepts a proposal to write a scandalous, tell-all memoir.
Digging into the past—and her mother's cult classic—draws Meg to Bonny Island, Georgia, and an unusual woman said to be the inspiration for the book. At first island life seems idyllic, but as Meg starts to ask tough questions, disturbing revelations come to light…including some about her mother.
Soon Meg's search leads her to question the facts of a decades-old murder. She's warned to leave it alone, but as the lies pile up, Meg knows she's getting close to finding a murderer. When her own life is threatened, Meg realizes the darkness found in her mother's book is nothing compared to the chilling truth that lurks off the page.
Category: Contemporary Women Writers, On Writing