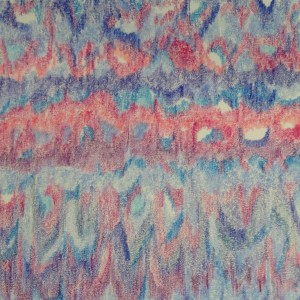 During the month of October 2012, for Domestic Violence Awareness Month, we will be featuring some posts related to Domestic Violence.
This one is a poem by Anora. People like to ask her if her #DV writing is based on personal experience. She answers, "What's important to know is that it is universal."
 The Vet and the IED
I am a veteran,
Yes a vet of foreign wars,
Not the vets you think of
And not their foreign shores.
I've survived an unnamed war,
Came back burned, shocked
And torn.
I'd stayed too many tours.
Yes, I am a veteran,
A vet of foreign wars.
My number is 226-968-43-57-63.
226-968-43-57-ME.
What war you ask?
What enemy?
What battle?
What place?
Which battalion?
What commander?
Which division?
Which base?
I stammer.  I stutter.
I hesitate, then say.
I am a veteran,
Yes a vet of foreign wars.
My number is, you'll want to see
226-968-43-57-63.
226-YOU-43-57-63.
I married a foreigner,
A man with a rage,
Who intermittently exploded
Like a gas-filled maze.
Sipping tea in the quiet,
In a sec it could be war:
A blast of exploding shrapnel
With a typhoon's roar.
A knife flying past my head.
A frying pan thrown at the stove.
An air-borne chair to my left.
A rice bowl slammed and broken.
A table over turned,
A dozen china plates and food
Shattering…
And curses like you've never heard,
So fast, so many, so well said,
As if acting for a TV movie,
The kind that plays after you go to bed.
That was rough,
But there was something worse.
This man bore an ancient curse.
Words like poison sprayed.
Words like acid stung.
Words like knives cutting.
Words like insults, like slut.
Like liar. Like lesbian. Like whore.
Like stupid. Like selfish. Like bitch.
Stunned like a deer in the road,
In the rooms of my own home,
My little boy shaking beside me.
No one could know.
Not the brothers or sisters.
Not parents or friends.
Shame, like duct tape.
I say I'm a vet
A vet of foreign wars.
But not the vets you think of
And not their foreign shores.
My number is 226-968-43-57-63.
CAN-968-43-57-63.
Frozen in the angst,
The mess, the disbelief.
This cannot be my life.
I cannot be this monster's wife.
Maybe it's not so bad?
See today he's calm.
See the storm never lasts.
Maybe nothing's wrong.
But the war always starts again.
No telling when.
But sure as dawn,
Something else triggers a bomb.
A tongue so mean.
A tone so cruel.
An anger terrorizing.
Yes, I am a veteran,
A vet of foreign wars.
My number is 226-968-43-57-63.
226-968-HE-LP-63.
I am a veteran.
Though no army knows my name
My son and I, prisoners
In a house with an unlocked door.
A war that nearly killed us
Land mines exploding round.
The intermittent explosive don
Nearly took us down.
I owe my life to a 12 stepping nurse
Who heard my coded words.
Said, "You don't have to live like that.
Get help, it only gets worse."
My number was 226-968-43-57-63.
Now it's changed
To only seven:
4-26-3733.
Anora
May 2010 / March 2012
—
If you are in a situation where someone else is controlling your life, be very careful when you seek help. But do seek help. The most dangerous time for anyone in a domestic violence situation is when they try to leave, or after they've left.
In the United States: Visit the Hotline.org.
"Please use a safer computer, and/or call the National Domestic Violence Hotline at 1−800−799−SAFE(7233) orTTY 1−800−787−3224″
Category: Contemporary Women Writers, Poetry by Women Poets, US American Women Writers, Violence against Women, Women Writing Poetry
Anora McGaha is from Cambridge, Massachusetts, USA but she grew up moving around the Middle East, along the Mediterranean, except for two years near the Red Sea, in Jeddah, Saudi Arabia. A fourth generation expatriate, she is the daughter of a US diplomat (father) and the granddaughter of an Italian diplomat (mother's side).  She studied languages, enough to provide a rich out-of-the-box perspective and creativity in writing.
Anora McGaha is a poet, essayist and an author. She just completed writing her first book, co-authored with Martin Brossman, Social Media for Business. Anora's been writing poetry since high school just outside of Washington DC. She is editing a collection for her first book to be published in August 2011. Anora's essays are in four books: Notes from a Traveling Childhood; Swaying: Essays on Intercultural Love;  Unrooted Childhoods; and Martin Brossman's first social media guide and directory.
Anora McGaha earns a living in the field of social media management and Internet marketing. She is also an Internet publicist. She coaches and trains small and micro-business owners, writers and authors. In 2011, she became the editor with an online magazine about contemporary women writers, Women Writers, Women Books at BooksByWomen.org. In 2010 she started as a  micro-publisher, with the imprints, Inner River Press focused on nature, spirituality and poetry; and ClearSight Multimedia focused on practical writing and business related books. Anora is looking forward to participating in an online magazine about our relationship with nature and wildlife.
Follow Anora on Twitter @anorawrites and @ClearSightPR and on Facebook at USAuthorAnoraMcGaha. Anora lives with her husband Martin, and her rescued beagle Lady in central North Carolina, in the southeastern part of the United States of America. Her son Jason, among other studies and talents, is a writer and photographer, and devout examiner of tradition.