At the end of every calendar year, I review my writing life to assess what I've accomplished and to see where my creative path is leading me. What's working and what isn't? What patterns are there, and what are they telling me?
As 2015 drew to a close, I reviewed my submissions log and noted that 25 submissions to literary magazines had yielded zero acceptances. In prior years, I had interpreted this as, "not enough effort, I should have submitted more." But this time I looked back further: the year before, 32 submissions to literary magazines, zero acceptances, prior to that, 68 submissions, no acceptances. There were only two literary magazines over the course of the last five years that published my work, and there I personally knew the editors. What was this abysmal record telling me? That my writing sucked?
No, not really, because in the meantime I'd been published in mainstream publications like the Wall Street Journal, Jewish publications like Tablet, book review publications like the Washington Independent Review of Books and the Jewish Book Council, and the beautiful women's interest magazine Bella Grace. These publications had much wider distributions than the literary magazines I kept pursuing; readers could browse some of them at Barnes & Noble, and they paid me for my writing, which most literary magazines don't. Cleary, this is where my work fit, and these were the publications where I should direct my submission efforts.
Nevertheless, it's one thing to recognize what's working and what isn't, it's another to act accordingly. I found that adjusting my submitting behavior required a paradigm shift. As a writer I had earned my wings in the MFA world where literary magazines reign supreme. MFA students and graduates attend the AWP conference and listen to panels of literary magazine editors; they subscribe to Poets & Writers, study their submissions opportunities, and perceive making it into Ploughshares or the Georgia Review as the be-all-and-end-all. Was I not going to do that anymore? I shouldn't be, that's what my submissions record was telling me. But not sitting down with a cup of coffee and the new P&W issue to mark off where I'd submit felt like sacrilege. Could I abandon the mothership?
Turns out I could. In the beginning, I still dog-eared submission opportunities, but I never followed up on them. I ignored all the calls for submissions, the reading periods and contest opportunities. No more shelling out money for contest submissions that included subscriptions for literary magazines that would pile up on my couch because I never got around to reading them. I admitted to myself that I read very few literary magazines. Even the ones whose taste I liked rarely published subject matters I was interested in. So why the heck would they like my work? By the fall of 2016, I had weaned myself from submitting to literary magazines. I even cancelled my subscription to P&W; it simply wasn't my world anymore. My time was better spent reading the publications I could and wanted to be in.
I focused on the publications whose work I truly admired and loved to read, and that's where I kept submitting. This resulted in me finally getting into Artful Blogging when they published my photo essay "The Accidental Travel Blogger" in their November 2016 issue. I'd dreamed of getting into that magazine ever since I started blogging in 2011 and discovered it in a Denver book shop. This had been my second submission to them. So yes, keep submitting, but to the right publications.
It's not that suddenly all my work gets accepted, but the rate is much higher. I now look at my submissions in terms of publications I want to get into. I think about what I could write for them. I now have lists of essay ideas according to publication.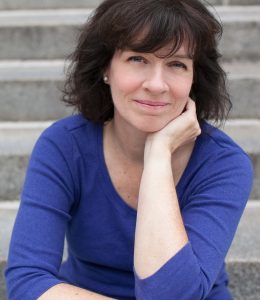 For example, I opened a new market for myself when Kveller, an online Jewish parenting publication, announced they were going to run a local site for Chicago. I thought about what I could write that would interest them; I read some of their articles to get a feel for their style. And then I packaged myself, namely something I love doing with my kids, into an article. I wrote about how we visit one of Chicago's conservatories in celebration of the Jewish New Year of the Trees, which always falls in the dead of winter. I wrote it; I submitted it; it was published, and I got paid. They published another essay of mine in the summer.
So, while my writing year of 2016 was mainly focused on the process of my book Jumping Over Shadows coming out in April 2017, in terms of getting shorter pieces published I'm happy to report that swearing off literary magazines worked for me: I made fifteen submissions, of which four were accepted. How's that for an approach that works? Don't get me wrong: I'm not bashing literary magazines; I'm just saying that I had to recognize that my work didn't fit there.
My year-end-review process is available in the form of my free, downloadable Artist & Writer's Workbook 2017. Writing resource maven Erika Dreifus noted that "the priorities exercise (p. 13) was revelatory." The workbook is all about reviewing what you've been doing and seeing what works for you! You might discover you'll have to swear off some old habits…
—
Annette Gendler is a writer and photographer. Her memoir, Jumping Over Shadows, about a German-Jewish love that overcomes the burdens of the past, is forthcoming from She Writes Press in April 2017. Her work has appeared in the Wall Street Journal, Tablet Magazine, Bella Grace, Artful Blogging and Kveller, among others. She's in her tenth year of teaching the memoir workshop at StoryStudio Chicago. Find out more about her on her website http://annettegendler.com/ 

Category: Contemporary Women Writers, On Writing