I have self-published three books this year. And in February, 2013 I intend to release one more.
If you'd have told me this at the start of the 2012, I probably wouldn't have believed you, but that was before I realized the process was so quick, simple, and inexpensive – compared to my expectations, that is. All these things are relative, you understand.
Just because it went well for me doesn't mean everyone's experience will be the same.
As a general rule: approach all anecdotal evidence with caution.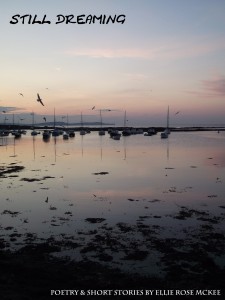 Let's start at the beginning, shall we?
An acquaintance of mine published a collection of his poetry as an eBook, and I decided I would research the process a bit, just out of curiosity. I was surprised to learn I could publish via  Amazon Kindle for free, so I researched a little more and before I knew it, I was setting up a Facebook event to tell the world I'd decided to release an eBook a month or so later.
I picked a selection of my poems and short stories, put them all into a single Word document with a contents page, rearranged the order a little bit, and then read through the whole thing to make sure I was happy with the core content.
I thought having the thing written meant most of the work was done, but I was wrong – the process had only just begun and there were some setbacks, but in the grand scheme of things they were pretty minor (frustrating more than anything else). The primary source of frustration? Formatting, or rather the lack of good guidance on how to do it!
I decided I wanted to do everything myself because I didn't want to spend money on things I knew I could do myself. I'm a fast learner who's fairly good with computers but for others this won't be the case and, as I said above, my example may well only apply to me.
Bad formatting can ruin an eBook so if you're not confident it may be best to hire someone
You can, and probably should, get outside help if you're not confident with ANY step of the process, not just formatting. I'm just trying to emphasize how important formatting, in particular, is.
Anyway, yet more research was needed and it was then I discovered that the multitudes of blog posts stating 'formatting is really simple' were not actually helpful at all in practical terms.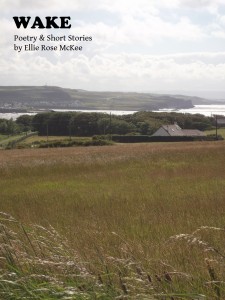 In the end, I used the trusty trial and error method that took me three or four evenings of solid work, which, in my opinion, was totally worth it.
Once the document was completely formatted for the Kindle, uploading it to Amazon was simple. After it was finished processing and became available for sale, I decided I wanted it as an ePub (electronic publication) as well, to sell via Lulu, so I set about formatting that version too.
Then, for my friends without e-readers, I released it as a PDF via Gumroad, which was the easiest of the whole lot by far.
Uploading an eBook to Lulu gives you the option of making it available in the iBookstore and for the Barnes and Noble Nook at the same time, but I did not take this option.
I also researched Smashwords a little bit but decided not to follow up on this either, as their formatting requirements were the strictest out of the whole lot and I didn't think it would be it worth it.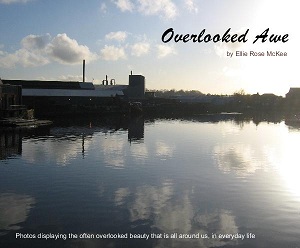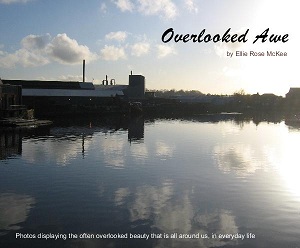 I put together a quick book trailer for YouTube; promoted my eBook via all the major social networks (Facebook, Twitter, Pinterest, Tumblr, Google+), my own website and my new Goodreads Author Profile before I headed back to Lulu to begin the process of making Still Dreaming available as a paperback. This, of course, meant yet more formatting, but I found their YouTube tutorials to be helpful.
Being the nerd that I am, I enjoyed the entire thing a little bit too much and, as a result, was inspired to finish a photobook I'd started via Blurb a few years before and lo, Overlooked Awe came into being as a paperback.
Around that time I announced the release date for Wake – the sequel to Still Dreaming – and started work on that but, before I finished, I decided to re-format Still Dreaming one last time, so I could re-release it as a second edition.
I added an ISBN and a preface, and decided to change the way it was bound via Lulu. I finished WAKE in the end, which successfully made its due date despite the detour, and then got to work on planning a book launch. (I know what you're thinking – I must have been mad to increase my workload like that, and you're probably right!)
The book I'm releasing in February 2013 will be a 2nd photobook and I will again release this as a paperback via Blurb, in the same way Overlooked Awe was.
If there's any step in the process you would like more info on, or if you have any other questions, comment below and I'll be sure to reply.
—
Ellie Rose McKee's 3 books are: Still Dreaming, WAKE and Overlooked Awe. Visit Ellie's website or her Goodreads Author Profile.
Follow Ellie on Twitter: @EllieRose101.
Category: Contemporary Women Writers, Independent Publishing, Irish Women Writers