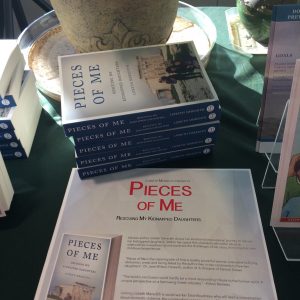 "Please keep in mind; this is just my first book."
This is what I began telling friends and family several months ago when I was still up to my eyeballs in anxiety and final edits of my memoir, Pieces of Me: Rescuing My Kidnapped Daughters. I followed the announcement with a bunch of reasons why my book would suck and the ways I would do things differently when publishing my next book.
This was my version of a pre-sales campaign.
I wasn't being self-deprecating.  I was sleepless and certain that this book that I'd spent more than 20 years writing would turn out to be a steaming pile of poo.
Since then, I've learned that that this period is normal among expectant authors.  In Green Light Your Book, author Brooke Warner calls it the Author Freak-Out Zone, a very common occurrence in the months before publication.
But I didn't know that then.
What I did know was that I had a story that needed to be told. That, and I kept bumping in to walls trying to tell it.
There are a few things I wish I'd known about the publication process and my book:
It is not personal. 
I wish I had repeated this to myself over and over. The it is the myriad of things I got my feelings hurt over. From authors who agreed early on to blurb my book but never did, to the brisk emails I received from different people in my team during deadlines, not one bit of it was about me or my writing. It was about a busy, bustling world around me, with many other authors also about to publish their books, and with everyone involved simply trying to get through their days without missing a deadline.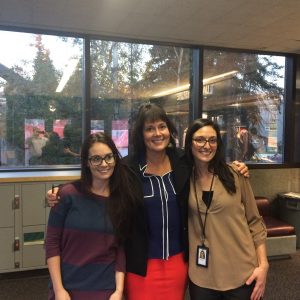 It is not unique.
Everyone wants to think their book is special. With estimates that 400,000 books or more are published each year, it makes sense that there were books with similar themes and exact same titles published around the same time as mine. There are even several books titled Pieces of Me in print, differentiated by the subtitles. Similarly, there are a lot of memoirs about domestic violence and several about parental child abduction, too.  I tried not to let myself wonder if the market was already saturated with
It is not enough.
I like to think I'm an energetic person, but during the path to publication, there wasn't enough to go around. Both professional and beta readers who recommended needed changes. After I made them, it created a need for more changes. And the same can be said for social media. If I spent time enhancing my Facebook author page, I was neglecting growing my Twitter followers. And if I worked on both in equal measure, I was ignoring writing content essays that my PR team could pitch that would draw attention to my book.
Then my book was released. And I learned a few more things.
It is personal.
The week Pieces of Me: Rescuing My Kidnapped Daughters was launched, I never felt more vulnerable.  Not simply because it was my life's story. I would not have felt differently if I'd written a novel. It was my work. My best efforts, my time, and my resources, all poured in to this 12.8 ounce paperback as my offering to the world.
It is unique.
Though my book brings up all-too common topics like healing intergenerational traumas and domestic violence, only I could write about my experiences. Each of us has a unique voice. And the fact that mine has shared themes as other recently released books has only served to create a well-rounded conversation. Similar books enhance the reader's experience and can improve the writer's chance to increase interest.
It is enough.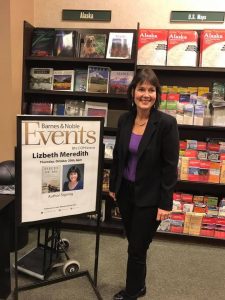 My book isn't perfect. And I never did learn how to tag others on Twitter or to have a live event on Facebook like I meant to. I intended to write more content pieces for magazines to help with publicity. But in the end, Pieces of Me was released to a small yet welcoming community of readers that have shared with me and with others how the book has impacted them. Some have even shared that impact on Goodreads and on Amazon.
Every day since the release, I exhale at least once, deeply and intentionally, grateful for the things I've learned as a budding author. And now I mention with pride to friends and strangers alike, "This is just my first book."
—
L.A. Meredith LLC is a writer based in Alaska with a bachelor's degree in journalism and a master's degree in psychology. She has worked as a domestic violence advocate and a child abuse investigator, and with at-risk teens as a juvenile probation supervisor.
More than another missing children's story, Pieces of Me recounts Lizbeth's struggle to bring home her internationally abducted daughters from Greece to Alaska. It's the story of a 29 year-old woman whose own life was marked by family violence and childhood kidnapping who then faced her own $100,000 problem on a $10 an hour budget. It's the story of the generous community in Anchorage, Alaska, and of a welcoming community in Greece who joined Lizbeth's efforts to make the impossible a reality.
Lizbeth has published When Push Comes to Shove: How to Help When Someone You Love is Being Abused on Amazon, and is a contributor to A Girls' Guide to Travelling Alone by Gemma Thompson.
Follow Lizbeth on LinkedIn, Twitter, or Like her Facebook page.
Category: Contemporary Women Writers, How To and Tips