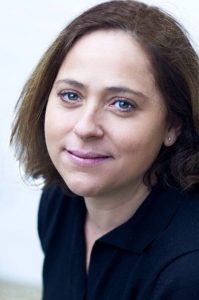 I read recently about a woman who had no family photographs of her early life so collected pictures of people she didn't know. For years, she trawled junk shops for old family portraits and strangers' photo albums to invent a family history. Only as a new mum did she stop buying other people's pasts and began documenting her own – "for the sake of my kids", she said. Which got me thinking about the extended family I have created through fiction.
To take a step back for a moment, I should first explain that I am an only child and so was my father. My mother did have an older brother, but he emigrated to the US as soon as he could leave home and never looked back.
Over the decades that followed he was lax to the point of useless at staying in touch. Even when he married a widow with three children not much older than me, then had a daughter of their own. Though she is my only cousin, we've never met. Because by then, my mum was struggling to care for hers – granny developed dementia, and an unbridge-able gulf resulted from my uncle's State-side disinterest.
Looking back, I remember a few other relations – both my grannies were around while I was at primary school, and a number of my parents' cousins though in the main they were childless and or elderly. So for many years it was just my parents and me. Was I lonely? Well, until I left school I can certainly remember periods of being so. But being an only child was all I knew. So in the main I was content as I had lots of friends, some of whom were real.
By the age of seven, 37 per cent of children have an imaginary or invisible friend, according to researchers at the University of Oregon who found those children most likely to have them are oldest children, only children or light TV viewers – the theory being that imaginary friends are most readily conceived when a child has unstructured time alone. These imaginary friends can be human, animal or fantasy but while boys' inventions tend to be more male than female, girls' are more likely to be either or both.
Like real friends, imaginary friends don't always co-operate. Sometimes they act as a comforter, sometimes a someone to care for or, even, a scapegoat for something naughty a child has done. Often they are compelling and closely involved in pretend play. In all but one of the children the Oregon psychologists questioned, children who have them know their imaginary friend "is not real". But, perhaps most intriguingly, not all disappear when childhood ends.
Often, adolescents who still have them are creative and or socially competent – so imaginary friends aren't necessarily substitutes to relationships with real people. And when compared with the creative process of adult fiction writers who so often talk about invented characters "with a life of their own", the researchers describe the two invention process as "analogous".
Like many writers, my childhood was dominated by stories – in particular, inventing stories about adventures I'd like to have with people I'd like to meet in places I'd like to see. It wasn't exactly making up imaginary friends but inventing a parallel existence in which anything was possible. Which is how the process of writing fiction has become since my return to it after decades working as a journalist, a little over ten years ago.
It was just after my son began school and for the first time in five years I found myself with small but compelling bursts of unstructured time. So I wrote a story about two childhood friends, Kat and Jude who last saw each other aged 16 when they were on a school trip to a remote beauty spot where, when threatened by a stranger, Kat ran away, but Jude did not.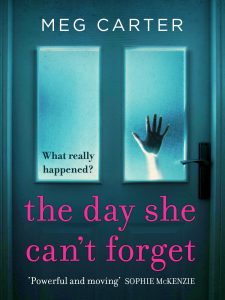 Twenty years on, long-hidden family secrets are unearthed by Jude's unexpected return. The story became The Lies We Tell, my first novel. They I then wrote a second – The Day She Can't Forget, (published October 24) – in which grieving daughter Zeb finds out after the death of her beloved father that the life she's taken for granted is a lie.
Both novels are driven by long-buried family secrets. And the protagonists in each are trapped by the disjoint these have caused between their past and present which must be repaired to ensure their future.
And while much of the inspiration for the events came from real life – a pick and mix of elements from the news and anecdotes from friends and acquaintances, when it came to the characters and their relationships, I must own up to an element of fantasy fulfilment.
When I was young, for example, I longed for a brother. Which I now have with Andrew, Kat's older brother in The Lies We Tell. Inspired by two of my girl friends' older siblings –  one from school; the other who is now causing a close friend no end of frustration as they jointly try to care for their ailing dad – Andrew, for better or worse, is the brother I'd like to have had. I yearned for a closer, more open relationship with my own father, too, as our relationship though loyal and loving lacked the relaxed intimacy cultivated by Pete, Zeb's father in The Day She Can't Forget.
I didn't have a stepmother, but if I did I hope she would have been as vibrant and resourceful as Pete's ex, Wendy. Just as I breathe a sigh of relief that my approach to parenting has been the antithesis to Alma's parents, Reverend Dean and his wife Angela.
None of these characters just "took on a life of their own". Instead, they've become an integral part of mine. Not all are people I'd choose as friends let alone be related to or want to know. But my fictional family is diverse, frustrating and contrary – as in real life.
—
Meg Carter worked as a journalist for twenty years before turning her hand to fiction. Her features have appeared in many newspapers and magazines including You Magazine, The Independent, The Guardian, Financial Times, and Radio Times. She is on the advisory committee of Women in Journalism and lives in Bath.
Follow her on Twitter @megcarter
Find out more about her on her website http://www.megcarter.com/
The Day She Can't Forget was published on October 24 by Canelo.
Meg's first novel, The Lies We Tell, is also available from canelo.co
Filled with tension and suspense, The Day She Can't Forget is the engrossing
second novel from Meg Carter, author of the bestselling The Lies We Tell.
About The Day She Can't Forget:

A single mum in her mid-thirties is found wandering aimlessly, dazed, confused and bloodied at the roadside. She is Zeb Hamilton, struggling to cope with the death of her beloved father Pete, and the break-up with her harsh and relentless ex Richard. Her father's death has triggered a series of unexpected revelations, and everything Zeb knows and trusts about her life is unravelling fast. Desperate for answers, she begins to hunt for the mother she never knew.
Can Zeb find the stability and happiness she yearns for, or will the cost of uncovering the truth be too much to bear?
The Day She Can't Forget expertly fuses themes of family, loyalty and trauma
with a genuinely chilling atmosphere and a shocking twist ending.
Category: On Writing