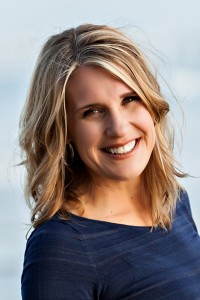 Dear Writer,
Isn't it amazing how we wake in the pre-dawn hours, or stay up well past midnight to write? We sit alone at our desks with our words, letting them flow as a plot unfolds. In time, a story transpires, a manuscript is finished, and a book published.
Writing is a lonely, isolated road littered with rejections, bad reviews, piracy, and poor book sales. It doesn't help there are plenty of off-ramps along the way. It's easy to give up when the road is filled with potholes, you're the only car for miles, and your writing engine has run out of gas.
Yet, somehow, we pick ourselves off the floor after we fall, sit back in the chair, and write. Because there's a woman looking to escape from the real world, even if only for a moment, a child who wants to discover a new kingdom, a man dreaming he's the next James Bond or Jason Borne. They want to read our stories.
Thanks to social media, we are closer to the readers who love what we share, and we are closer to each other. The fibers that weave us together within our crazy world of publishing have grown thick and strong, connecting you and me in ways that a stranger on the other side of the planet can become a best friend without ever meeting in person or talking on the phone.
I haven't met you, but I feel like I know you. Don't you feel the same?
You have encouraged me to persevere, from the struggle of staring at a blank page to the wonder of holding my book in my hands for the very first time. You have taught me to do more than aspire to write, but to be a writer. You've paid-it-forward time and time again, using your knowledge and expertise to give me a boost up to the next notch on the publishing ladder. I can honestly say—and I hope you feel the same—I would not be where I am today without you.
So, dear writer, whoever and wherever you are, thank you for all you've done for me.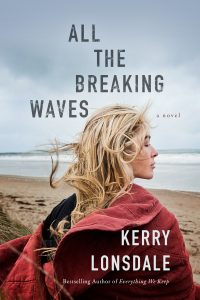 Thank you for waking in the predawn hours to get your words on paper before you make your kids' lunches and drive them to school. Thank you for going to work all day, coming home, making dinner, tucking your kids in bed, kissing your spouse, only to wake the next morning to do it all again so that we can read the story inside you. Thank you, dear writer, for writing.
Thank you for staying up late in the quiet solitude of night to reach your daily word count. Thank you for putting your chapters on pages, revising those chapters, editing the words, and killing your darlings so you can write the chapter all over again. Thank you, dear writer, for writing.
Thank you for believing you are a writer when the words don't come but the rejections do. For writing through bad reviews and poor sales, lost contracts, and dissolved author-agent relationships. For still writing when your editor leaves your publisher and your work is pirated. Thank you, dear writing, for writing.
Thank you for carving time out of your day to teach a workshop, critique a chapter, and beta read a manuscript. For sharing a post, retweeting a tweet, pinning an article, and re-gramming a photo. Thank you for sharing your book news and liking another author's success. Thank you for launching your writers' blog so we can learn from each other. Thank you for donating long hours to found a writers' association where the only payment is savoring the accomplishments of your peers and knowing you had a hand in their success. Thank you for volunteering time to help plot a friend's story, then spend more time working on your own story. Thank you, dear writer, for writing.
Thank you for sharing your excitement when you acquire an agent. Thank you for your congratulations when we land a book deal. Thank you for reading each other's stories.
Because without you, dear writer, it would be too easy to stop writing when the words ceased flowing, and the rejections poured harder than rain, and the story we love so much never sees the light of day because it hasn't found a publishing home.
Thank you, dear writer, for your perseverance. For not aspiring to write, but for always being a writer. For paying-it-forward and expecting nothing in return. It's writers like you that make our industry so great.
You, dear writer, inspire me. It's under your influence that I keep writing.
With Gratitude,
Kerry
—
Kerry Lonsdale is the Wall Street Journal and #1 Amazon Kindle bestselling author of  Everything We Keep (Lake Union, September 2016) and All The Breaking Waves.

Kerry is also a founder of the Women's Fiction Writers Association. She resides in Northern California with her husband and two children.
Find out more about Kerry on her Website www.kerrylonsdale.com
About All The Breaking Waves:
From the bestselling author of Everything We Keep comes a gripping tale of long-buried secrets, the strength of forgiveness, and the healing power of returning home for good.
After a harrowing accident tore her family apart, Molly Brennan fled from the man she loved and the tragic mistake she made.
Twelve years later, Molly has created a new life for herself and her eight-year-old daughter, Cassie. The art history professor crafts jewelry as unique and weathered as the surf-tumbled sea glass she collects, while raising her daughter in a safe and loving environment—something Molly never had. But when Cassie is plagued by horrific visions and debilitating nightmares, Molly is forced to return to the one place she swore she'd never move back to—home to Pacific Grove.
A riveting exploration of love, secrets, and motherhood, All the Breaking Waves is the poignant story of a woman who discovers she must confront her past, let go of her guilt, and summon everything in her power to save her daughter.
Category: Contemporary Women Writers, On Writing