Kerry Lonsdale is the Wall Street Journal and #1 Amazon Kindle bestselling author of EVERYTHING WE KEEP (Lake Union, September 2016) and the upcoming ALL THE BREAKING WAVES (Lake Union, December 2016) and WHAT WE LEAVE BEHIND (Lake Union, publication date TBD). Kerry is also a founder of the Women's Fiction Writers Association. She resides in Northern California with her husband and two children.
If you are fortunate enough to know Kerry Lonsdale personally, you already love her. She is funny, kind, generous, strong, and smart. If you haven't had the opportunity to meet her yet, you can read this piece she wrote for Women Writers, Women's Books entitled "An Open Letter to Writers at Every Stage of Publishing," and you'll fall for her too. In this piece she talks about reviews. Read them both. But not until you finish reading this interview.
Thank you for joining us, Kerry. We are thrilled to have you.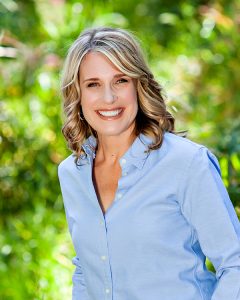 Let's start from the beginning, your beginning.   
Where did you grow up? How did it impact the woman you've become?
I grew up in the heart of Silicon Valley. I think being in the midst of that innovation and rapid growth definitely influenced my drive and determination to create my own career path as well as to embrace my creativity. But it also helped me recognize the need to slow down and enjoy life as it's happening. Sixty to eighty-hour work weeks are killer. While the benefits and salary options are great, they truly can be golden handcuffs. Thankfully, I found the key to mine.
Favorite word?
I have SO many. But let's go with… Awesomesauce (It's a real word in Kerry's world.)
Favorite food?
I have never, ever had one favorite food. My husband is an amazing cook. His grilled steaks are better than a five-star restaurant. And his Maui ribs are mouthwatering. I am spoiled when he does cook.
Hidden talent?  
Hmm…I used to be able to gobble like a turkey and whistle through my nose. I can still pick things up with my toes.
What has your journey to publishing looked like?
Absolutely nothing like anyone else's journey, yet exactly the same. If this helps anyone, I penned the first word for Everything We Keep in 2011. Over the course of multiple title changes and revisions, I sent over 160 queries. It was submitted to at least fifteen publishing houses. You want to talk rejection? I've got the scars to prove I've been through a publishing world war.
But! The book sold at auction. It became a #1 Amazon Kindle bestseller within twenty-four hours of its Kindle First debut and held that spot throughout its Kindle First month. It hit the Wall Street Journal bestsellers list the second week after its official August 1st debut. And it was the #1 romance for ten weeks.
What's the secret mojo? You got me. Timing? Story? Perhaps a little bit of both. All I can say is… If you believe in your story, fight for it. Don't give up. (See? There's that drive and determination.)
What advice do you have for would-be-writer readers who feel like they have a story inside them?
Write it. It's not going to write itself. Do find your tribe, because your writing journey should never be a solitary one.
How would you describe the stories you write?
I write women's fiction where the main character's emotional journey is what drives the story. However, I love mixing it up. My stories always have very strong elements of other genres, especially suspense, mystery, romance, and magical realism or paranormal (as readers will see in my upcoming release All the Breaking Waves). Writing stories with this mixed bag broadens my audience because while a suspense lover may find my book a little lighter on the suspense, they'll still find it an appealing read. Same goes for romance readers.
Aimee, the protagonist, in EVERYTHING WE KEEP is a coffee aficionado and gourmet baker. Do you have these in common with her? Describe your favorite of each.
Absolutely not. ☺ I am a horrible baker and I prefer my coffee more straight forward. Although, I do have two favorites I bake often: my grandmother's chocolate cake and the lemon-blueberry cake that is featured in Everything We Keep.
EVERYTHING WE KEEP opens at Aimee's fiancé's funeral on what would've been their wedding day.  This pulls in the reader very emotionally from the very first scene. Do you feel guilty about this? ☺ Kidding. It is perfect! And it is indicative of what your characters feel all the way through which is always varied and always a lot. While you are writing, do you find that what the characters are feeling leeches into how you feel even when you are away from your computer?
Do I feel guilty about how I opened the story? Nope. That first line came to me on a whim. It pretty much is the only line throughout the story that never changed through every revision. It sets the tone, which is why I never wanted to change it.
Do I find that what the characters are feeling leeches into how I feel when away from the computer? I think a little bit of our own emotions do find their way into our stories. It's almost impossible for it not to because there needs to be some point of reference when writing about it, whether an author experiences it first hand or is an observer. I never cry over or laugh at my own writing when I read it back, except the other day. I emailed my editor and told her I cried for the very first time during a scene for Everything We Left Behind, the sequel to Everything We Keep. But in my defense, it might be attributed to deadline stress as opposed to the scene being emotional. Lol.
You are an original founder of the Women's Fiction Writers Association. What does this legacy mean to you?
I am responding to this question the day after I've returned from the association's second annual retreat. The other founders and I are still amazed that we have over 800 members, especially when we thought we might get 50 or 75 to sign up. It is entirely a volunteer-run organization, and the fact it's still functioning, and growing, and expanding, and becoming such a credible and respectable community within the publishing industry is truly spectacular. I will always be proud, and I'm looking forward to getting involved again. I took the year off, but publishing three books in less than twelve months consumes your time.
Do you plot your books or write them from the seat of your pants? If you are a plotter, to what extent do you know what is going to happen?
A little bit of both. But, I can't even start a story until I have an idea of the "big reveal." I'll do minimal character sketches then a fast first draft. The second draft is where I "fix" the story. The third draft (or revision) is my favorite. That's when I enhance the settings, make sure each scene touches upon at least three senses, tweak dialogue, etc. It's when the magic happens. Round four is read on my e-reader. It's pretty crazy the number of typos and grammatical errors you pick up when you read your manuscript in a different format. After round four, I send the manuscript to beta readers, and round five is when I apply revisions based on the beta reads as well as search for overused words and phrases.
What is the most meaningful or helpful advice you've been given in your writing career?
Make your own rules. Seriously, the only rule I recommend to writers is to apply what works for you. Everyone is an authority on something but only you are the authority on how you write. For example, I read a new craft book between every manuscript. I also revisit books I've previously read. But I only take away what I think works for me.
And finally…
Running on sand or Running on street?
Running on street.
Playing in the ocean or Sunbathing near it?
Sunbathing near it.
Cali-mex or Tex-mex cuisine?
Cali-mex. Hello! Lifetime California girl here.
Dog or Cat?
Both. (Can't offend one family pet over the other.)
Musical theatre or Television drama?
Television drama. (But I'm my daughter's biggest fan when it comes to musical theater.)
Welcome, Kerry, into the WWWB family! We will be supporting you forever more. ☺
EVERYTHING WE KEEP (Sep. 2016) & ALL THE BREAKING WAVES (Dec. 2016)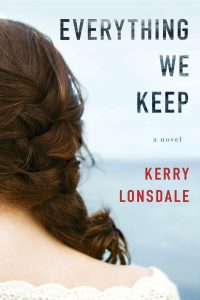 Everything We Keep – Sous chef Aimee Tierney has the perfect recipe for the perfect life: marry her childhood sweetheart, raise a family, and buy out her parents' restaurant. But when her fiancé, James Donato, vanishes in a boating accident, her well-baked future is swept out to sea. Instead of walking down the aisle on their wedding day, Aimee is at James's funeral—a funeral that leaves her more unsettled than at peace.
As Aimee struggles to reconstruct her life, she delves deeper into James's disappearance. What she uncovers is an ocean of secrets that make her question everything about the life they built together. And just below the surface is a truth that may set Aimee free…or shatter her forever.
Kerry Lonsdale's books are available available –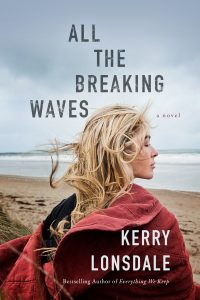 Everything We Keep        All the Breaking Waves
Other ways to bond with Kerry –
Interviewed by –
MM Finck is a writer and freelance essayist, and book reviewer. She oversees WWWB's Interviews and Agents' Corner segments. Her women's fiction is represented by Katie Shea Boutillier of the Donald Maass Literary Agency. She is a member of the Women's Fiction Writers Association and the contest chair for the Women's Fiction Writers Association 2016 Rising Star Contest for unpublished authors. Her work has appeared in national and regional publications.
When she isn't editing her novel, #LOVEIN140, you can find her belting out Broadway tunes (off key and with the wrong words), cheering herself hoarse over a soccer match (USWNT!), learning to play piano (truly pitifully), building or fixing household things, and trying to squeeze more than twenty-four hours out of every day. She is active on Facebook, Twitter, Goodreads, and Litsy (@MMF). http://www.mmfinck.com
Category: Interviews