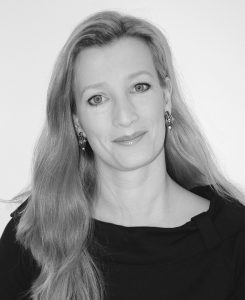 'How do we begin to covet, Clarice?  Do we seek out things to covet?  No, we begin by coveting what we see every day.  Don't you feel eyes moving over you, Clarice?  And don't your eyes seek out the thing you want?'  For a generation of film lovers those words were etched into our brains the first time Hannibal Lecter hissed them. Ted Tally wrote the screenplay from Thomas Harris' iconic novel.
That book and the resulting film have stood the test of time not least because of the creation of so haunting a character. Lecter is both repulsive and magnetic. I think that was the first time I had the sense that hiding the monsters in our books, films and television programmes deprived us of the opportunity to get the most from them.
Much more recently The Fall brought its antagonist into the spotlight. The curtain was drawn back for us to indulge our fascination for the darkness within. For me, that glimpse into the mind of a psychopath, the insight into what makes them, is the draw. We can dress our detectives up differently with each story – change gender, addictions, back story and passions – but the antagonist is what drives each new tale.
Beau Willimon has done this to brilliant effect in House of Cards. Kevin Spacey's character Francis Underwood will stop at nothing to get power – from bribery to murder – yet when he addresses the camera and tells us what new scheme is in his mind, we are gripped by the sense that his brutal progress is inevitable. Of course, he is both antagonist and protagonist, and such creatures comes from genius minds.  Dexter is another fine example.
Allowing your audience to fully see the antagonist comes with its own problems, of course. The classic whodunnit allows for an easy suspense trail. With a known and seen villain, suspense has to be built entirely through the passage of the plot. What do they have planned, how will they pull it off, will they succeed? Most importantly, what is at stake?
There are four television series, each heavy on drama, violence and action, that have really captured my imagination. If you have the time, I thoroughly recommend them.
Carnival is set in the American dustbowl during the Great Depression. Created and partly written by Daniel Knauf, it keeps its dialogue minimalistic. Far from making the writing easier, this means that every word is precious and that storylines are constructed by image as well as words. It is an understated battle between good and evil, in the context of a travelling fair. Clancy Brown is the antagonist, a priest whose soul has turned black. He is genuinely disturbing to watch. Some of his dialogue have stayed with me in the decade since the show went off air.
Justified is a show developed from a short story by Elmore Leonard. Leonard's work needs little introduction but this series' main character is Deputy Raylan Givens, played by Timothy Oliphant. Graham Yost developed the Kentucky set series and it is a textbook example of strong story telling and utterly compelling character creation. Givens, the hero of the piece, is flawed, uncontrollable and edgy. The pace of dialogue changes depending on the character but the beauty lies within what is often left unsaid.
Peaky Blinders is a British television series that, for me, showcases the best of modern drama scripting and direction in a decade. Like the examples above, the sense of place and time is exceptional but writer/creator Steven Knight manages to manipulate dialogue to create distinct character traits, flaws and differences amongst several of the cast who might otherwise be overly similar. He understands how to use gentle language to convey toughness and how to be romantic without being gushy.
He can create a threat within a joke and ask a question with a statement. These juxtapositions make you focus hard on the dialogue, and you really don't want to miss a word. I have watched and rewatched episodes to see at what point the characters make their dynamic shifts but Knight is such a skilled writer that it's hard to dissect.
Lastly, and you might have to bear with this one, is Deadwood. Created by David Milch the show won eight Emmys and one Golden Globe. It deserved even more. The story of a developing gold mining town, the first episode is hard to understand because the language and dialects sound so foreign, even for an American set piece. It is almost the polar opposite of Carnivale. The dialogue is often so fast, you'll feel the need to replay. And yet the characters are drawn by the dialogue. There are shades of good and bad that shift as soon as you think you have them fixed in your head. I found myself reliving episodes for days after watching, reluctant to let go of a single detail.
These are the shows – the dramatic writing – that has most influenced and haunted me in recent years. We carry great writing and drama with us into our own work by a process of osmosis, I think. More than anything else, it's always good to have high standards to aspire to. I'm not there yet, maybe I never will be, but I'm certainly enjoying trying.
—
Helen Fields studied law at UEA, then went on to the Inns of Court School of Law in London. She joined chambers in Middle Temple where she practised criminal and family law for thirteen years. Undertaking cases that ranged from Children Act proceedings and domestic violence injunctions, to large scale drug importation and murder, Helen spent years working with the police, CPS, Social Services, expert witnesses and in Courts Martials.
After her second child was born, Helen left the Bar. Together with her husband David, she went on to run Wailing Banshee Ltd, a film production company, acting as script writer and producer.  Her debut crime novel,
Perfect Remains
, is set in Scotland where Helen feels most at one with the world. Beyond writing, she has a passion for theatre and cinema. Taking her cue from her children, she has recently taken up karate and indoor sky diving. Helen and her husband now live in Hampshire with their three children and two dogs.
About Perfect Remains
The first in a nail-shredding new crime series. Fans of M.J. Arlidge and Mo Hayder will be gripped from start to finish.On a remote Highland mountain, the body of Elaine Buxton is burning. All that will be left to identify the respected lawyer are her teeth and a fragment of clothing.
In the concealed back room of a house in Edinburgh, the real Elaine Buxton screams into the darkness
Detective Inspector Luc Callanach has barely set foot in his new office when Elaine's missing persons case is escalated to a murder investigation. Having left behind a promising career at Interpol, he's eager to prove himself to his new team. But Edinburgh, he discovers, is a long way from Lyon, and Elaine's killer has covered his tracks with meticulous care.
It's not long before another successful woman is abducted from her doorstep, and Callanach finds himself in a race against the clock. Or so he believes The real fate of the women will prove more twisted than he could have ever imagined.
Fans of Angela Marson, Mark Billingham and M. J. Aldridge will be gripped by this chilling journey into the mind of a troubled killer.
Category: Contemporary Women Writers, On Writing