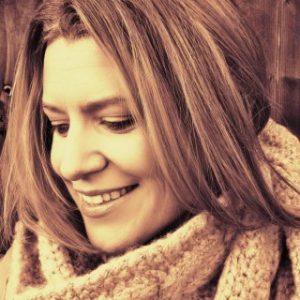 In a recent interview with the critically acclaimed Irish author John Banville, he was quoted in The Irish Times as saying "I have not been a good father. No writer is."
Granted, it may be a bit unfair to quote people out of context, but the twitter-storm blew a fury nonetheless. I was heartened to read so many men refuting the outdated stereotype of male writers as feckless, self-absorbed dinosaurs who put art above their personal relationships.
Yet aside from his statement that no writer can be a good parent, there was also the implication that all successful writers are male. This opened up a very important conversation and as one female commenter observed, "Ah yes, there is the unspoken assumption that the true artist is male."
You see, this author wasn't saying that there are no female writers; that would be factually incorrect.  But what he is implying is that the REAL writers, the writers who MATTER, are men. It's not something overtly expressed, but it is made clear nonetheless that the work of male writers is considered as somehow more important than that of their female counterparts. I also grew up believing this myth, as Ireland only seemed to celebrate her literary sons; Yeats, Joyce and Beckett to name a few.
Where were all the women?  And now that I am a writer myself, I wonder how much (if at all) things have changed?
VIDA is a non-profit organization founded to raise awareness of gender equality issues in literary culture, and for the past few years they have released figures on books that have been included in prominent literary magazines and journals for review.
I don't think it will come as any surprise that the figures are overwhelmingly in favour of male authors, as the majority of critics are, in fact, male.  Despite the fact that women buy two thirds of books sold, (according to novelist Ian McEwan, "When women stop reading, the novel will be dead."), magazine reviews are centred on male authors and for the most part, written by male critics.
According to VIDA's research, the London Review of Books featured 527 male authors and critics in 2014, compared with just 151 women (14 fewer than in 2013.)  The New York Review of Books displayed a similar imbalance, featuring an overall figure of 677 men to 242 women, and in other publications it was found that fewer than half the authors reviewed were women.  Why is it that the male voice seems to hold more gravitas?
In 2015, the author Catherine Nichols decided to do a little experiment to see if the publishing world really was as gender biased as the figures suggested.  Firstly, she sent her novel to 50 agents using her own name and received just two manuscript requests. But when she sent the same material to the same agents, using a male pseudonym, the novel was requested 17 times.
"He is eight and a half times better than me at writing the same book," wrote Nichols. "My novel wasn't the problem, it was me – Catherine."
Many female authors in the past were forced to use a male pseudonym in order to get published and I think they would be shocked to discover that this practice still happens today. Louisa May Alcott published as A.M. Barnard, Mary Ann Evans under the name of George Eliot, and the Brontë sisters (Ann, Charlotte and Emily) under the names Currer and Ellis Bell.
More recently, J. K. Rowling chose the more 'gender neutral' option of using her initials for Harry Potter and later published under the pseudonym Robert Galbraith.  In genres such as detective fiction and science fiction, it is often assumed that male authors fair better, or worse still, that male readers would not like to be seen reading a female author.
For years, writers such as Marian Keyes and Joanne Harris have spoken out about being pigeon-holed into the 'Chick Lit' market.  Female authors (and readers) have taken offence to the term because it devalues and/or dismisses the work of women as something not to be taken seriously.  According to Keyes – who has sold 30 million copies of her books – the chick-lit label is a derogatory term used to make female novelists figures of fun.
Even my own novel, The Heirloom, is constantly referred to as a 'romance'.  Yes, there is a love story in there, but there are also greater themes like religion, history, identity (the protagonist is adopted), adultery, and there is even a great big war in the middle of it!  Yet as a writer, I feel forced to choose from a very narrow list of genres in order to reach my readers, and so I end up slotting it into the 'Women's Fiction' category.  I may as well stick a sign on it saying 'Men, Keep Out!'
But it is not surprising that we have ended up where we are, when you consider how women have been, quite literally, written out of history, which has traditionally been recorded by men. Try and think of a famous historical female artist for instance, or a female composer? They don't exactly roll off the tongue.  Things haven't improved much in recent times either.
ARTnews Magazine revealed the gender disparity of post-war and contemporary lots up for sale at the New York evening auctions, and the results for 2015 and 2014 were the same: 92 percent of lots were by male artists, while women comprised a mere 8 percent.
#WakingTheFeminists began as a response to The Abbey Theatre's 'Waking The Nation' programme for the 1916 commemorations in Ireland, which featured only one play written by a woman. Female playwrights and actors across the world united in their anger over the blatant gender inequality displayed by the theatre, but this has since spilled over into other spheres where the female voice is continually silenced, overlooked or simply ignored.
So what does this all mean for the future? I feel we have made some progress in regards to gender equality in the arts, but only because women have fought tooth and nail to have their work treated equally. When you are raised in a patriarchal society that minimises the achievements of women, there is a certain amount of acceptance of the status quo.
We earn less pay for equal work and despite the fact that more women read and write fiction; it is the male author who is the most celebrated. The quality of female literature has been no less outstanding, despite the fact that the recognition has not been there, and book sales bear this out. I have even more admiration for women because they have had to work twice as hard for less than half the plaudits.
It's about time that we were afforded the same consideration and respect as men, both professionally and personally. Awards like the Baileys Women's Prize for Fiction are providing a platform for female writers and I think initiatives like this will go some way towards redressing the imbalance.
I think it's time we laid to rest the traditional and well-pedalled image of a male writer smoking cigars and drowning in bourbon; writers are just regular people, men and women, some with children, some with full time jobs, whose stories are equally valid and need to be heard. Your profession does not determine whether or not you will be a good parent and your gender shouldn't determine whether or not you will become a good writer.
—
Evie Gaughan is the author of The Heirloom and The Mysterious Bakery On Rue De Paris.
Living on the West Coast of Ireland, which is not renowned for its sunny climate, Evie escapes from the inclement weather into a converted attic to write stories and dream about underfloor heating.
Inspired by her love of historical fiction, gothic mysteries and romantic comedies, Evie has crafted her own unique style of writing that is warm, engaging and full of humour. She is currently working on her third novel, when not hanging around Twitter @evgaughan.
Category: Contemporary Women Writers, On Writing