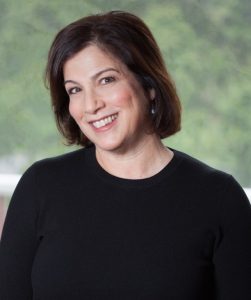 My son and I are tennis nuts. We spend days on end at the U.S. Open in New York each summer, and we travel to other major tournaments, both home and abroad, as often as we can.
When a snowstorm back east a few months ago left us stranded in California – where we'd gone to watch the Indian Wells Masters tournament – we barely batted an eye. Other travelers felt frustrated or angry; we, however, were simply delighted that our weekend of watching tennis had turned into a week.
Sitting courtside on those sweet and unexpected extra days, I found myself wondering why I never grew bored of seeing Roger Federer, Serena Williams, and the others in action. Why was I so enraptured by serves, lobs, volleys, and backhands? That's when I realized that it's not the strokes that pull me in, but the tension and the drama, the close calls and calculated risks. It's the promising beginnings that slip away, the often-heartbreaking changes of fortune, the endings that feel both surprising and foretold. In short, it's the stories.
                The fact is, tennis matches are object lessons in storytelling. Here are the pointers I took away that day.
1.  A great story exploits its hero's vulnerabilities.
While multiple matches occur simultaneously at a tennis tournament, only a few draw large, exuberant crowds – and those are the ones with a hero who's vulnerable. Take Federer, for example – the cool, collected Swiss champion. Yes, his skill and determination put him in a class all his own, but at almost 36, he no longer has time on his side. How much longer can he stay so good?
Or Taylor Fritz, the 19-year-old American phenom, brilliant on the court but lacking the experience and maturity he'll need for the rough patches. Can he reign in his youthful fire when he needs to?
Then there's Venus Williams, elegant and athletic, but overshadowed by her younger sister, Serena, and sidelined at times with health problems. Will her insecurities hold her back?
The most exciting heroes, on the court or in a book, are flawed – and even, at times, defenseless. It's how they'll respond when their vulnerabilities are exposed that keeps spectators, and readers, on the edges of their seats.
2. A great story takes us close in.
Yes, it's fun to see a star like Serena Williams, but she plays in huge stadiums where the only reasonably priced seats are in the nosebleed section. And given the choice between viewing her from a sky-high perch or watching a determined lesser-known player from a seat just yards from the net, I'd choose the latter every time.
To truly be moved by a match, you need to hear the labored breathing, to see the twitching eyelids, to practically feel the hot sweat dripping down. You need to absorb the player's exasperated sigh after she misses a shot, and then experience, with all your senses, the trembling energy in the racquet as it cuts through the air to deliver a bullet-like forehand.
I've been wildly thrilled watching tennis, much as I've been wildly thrilled reading books. And in both situations, it's because I've been drawn so close to the "hero" that her victory is mine.
3. A great story has the perfect antagonist.
In California, we saw Marin Cilic – a seasoned 28-year-old champ from Croatia – play Fritz, the up-and-coming American. Cilic had been playing well and was poised to win handily – and had he faced an equally seasoned veteran, he very well might have.
But a few unexpectedly stinging shots by the teenage Fritz threw Cilic for a loop. We could see the tension building in his body as he floundered to make sense of the situation: Was his fresh-faced opponent really that good? Was there no way to defend against the newcomer? Was he actually going to be felled by a teenager? Was he not nearly the player he thought he was?
Cilic grew uncharacteristically tentative, as Fritz ultimately vanquished him. When the match ended, we all jumped to our feet, flushed and breathless. After all, we had just gotten a stark reminder of what it means to be human.
4. A great story has tension that builds through to the end.
One of the unique and quirky aspects of pro tennis is the scoring system: No matter if you're going for the game, the set, or the match, you have to win two points in a row. You can't score and then take a beat to recover; you have to prevail…and then prevail again, pronto.
How great a recipe is that for drama? On our last day in California we saw Donald Young – the 27-year-old American who made headlines as a teenager but never quite fulfilled his youthful promise – take on the talented Frenchman Lucas Pouille. They split the first two sets and Young had a commanding lead in the deciding set – but he just couldn't earn two points in a row to make the victory his.
The crowd watched as Pouille began to close the gap. Where was the spark Young had had as a teenager? Was he destined to always finish one step short? Our hearts were in our throats…and then it happened. Young won the critical two points, for game, set, match.  The American who so often let his fans down finally proved he could pull out a tough win.
It was a victory that we talked about all the way on our rescheduled flight home. We hadn't just wanted a match. We had lost ourselves in a story.
—
ENTER BARBARA'S GIVEAWAY OF THE LAST DREAMER HERE
Barbara Solomon Josselsohn is a freelance writer and novelist. Her first novel, The Last Dreamer, was released by Lake Union Publishing in 2015. Her essays and articles appear in a range of publications, including Consumers Digest, The New York Times, Parents Magazine, American Baby, Writer's Digest, Brain,Teen Magazine, and Westchester Magazine. Online, you can see her work at BrainChildMag.com, GrownandFlown.com, Road2College.com, and BoomerCafe.com.
Barbara teaches writing workshops at Sarah Lawrence College and other venues, and is a member of the Women's Fiction Writers Association and American Society of Journalists and Authors.
She has a wonderful husband, three great kids, and a lovable shih-poo, and lives outside of New York City. She is currently working on a middle-grade novel.
About THE LAST DREAMER
Iliana Passing — wife, mother, and former acclaimed journalist — gave up her career to start a family. Almost fifteen years later, despite how much she loves her husband and kids, she can't help wondering how she ended up with a life spent carpooling and running errands.
Ready to get back into the journalism game, Iliana searches for an exciting lead. When she discovers that Jeff Downs, the heartthrob star of an old TV show and her girlhood crush, now owns a nearby textile company, she thinks she's found her story: teen celebrity and its aftermath.
But as Iliana gets to know Jeff, the two grow closer than she ever could have imagined. Now that her teenage dream has walked into her present-day reality, how far will she go to entertain an old fantasy?
Category: Contemporary Women Writers, How To and Tips