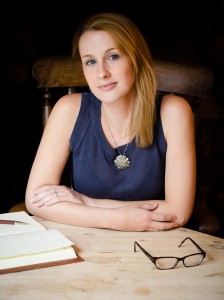 Where do ideas for novels come from? What is it that makes an idea great?
Whatever an author decides to write must be rich enough and thrilling enough to compel their reader through 300-plus pages, to trap them wholeheartedly inside a story, leaving them unable and unwilling to climb out. It must be rich enough and thrilling enough to sustain the author through the long and sometimes sluggish process of writing, rewriting and editing too, to be able to still excite and inspire them on even their longest, least creative days.
I hit the inspiration jackpot with my first novel, The Trader of Saigon. On a flight between Singapore and Vietnam, I sat beside a man who sold Vietnamese brides. He described himself as a matchmaker; someone who helped aspirational young women find better lives with Chinese or Western men. He told me how desirable Asian women were – they were loyal, obedient and hard working – and how he was doing them a service by helping them to find love. He was incredibly proud of how rich this had made him. I was shocked by his arrogance and flippancy, but ensnared.
Back in Britain, I looked him. His business was licenced by the government of Singapore and apparently operated entirely within the realms of the law. I started to take a wider look, however, at the Asian marriage industry. It didn't take much to find that whilst some genuine matchmakers do exist, many more 'legitimate' companies are fronts for traffickers; groups that mislead, coerce or kidnap women and girls and sell them into forced marriage, prostitution and slavery.
The man I met may or may not have been involved in trafficking, but he made me think hard about where the line between matchmaking and trafficking lies – and who draws it. This question became one that I couldn't shake free from, and over time, my novel began.
I recognise that I was lucky with Trader. It's rare an idea will strike so crisply and with such direct force. When I sat down to write my second novel, The Road to Rangoon, the knowledge of this was a rock in my stomach. What if an idea never struck me again? Without a long list of momentous chance encounters to my name, it occurred to me that I'd have to be pragmatic, to remove the unhelpful romantic pretence that accompanies 'inspiration' and hunt down my stories rather than wait for them to court me on an Air Asia flight.
With this in mind, I began thinking about locations, as place had been so central to my writing before. Myanmar is a country I'd wanted to visit for a long time. It is only now beginning to open up to tourism after decades of military dictatorship and a brutal civil war, and I was conscious that if I didn't visit soon it might have transformed beyond recognition. I found myself excited not only about visiting, but in writing about a society on the cusp of great change.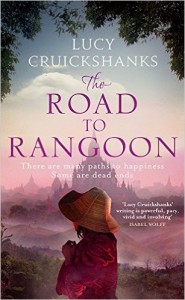 Decision made and tickets booked, I looked at the issues facing Myanmar. From the brawling kings of old, to the arrival of the Portuguese mercenaries, British colonialist and Japanese invaders in World War II, to the decades of turmoil that followed and the emergence and repression of pro-democracy leader Aung San Suu Kyi, Myanmar's history is riddled with conflict. There were opportunities for stories galore, but the gem trade captured my imagination above all else. As many as 90% of the world's rubies come from Myanmar and their quality is unparalleled. They are as much conflict gems as Africa's notorious blood diamonds, however, funding both the government and the insurgent ethnic armies who vie for control of their historic regional homelands. Many of the most valuable gemstones are from a single region, high in the rugged mountains of Shan State. Mogok is an area where violence, corruption, smuggling, trickery, secrecy and superstition reign, and it became an irresistible backdrop for The Road to Rangoon.
I've taken a similar approach to finding a story with the novel I'm currently writing too, starting with a country and searching through its history, following trails. I've learned not to wait for inspiration. Like my characters in Rangoon discover, life rarely throws up giant, perfect gems. Ideas are like rubies, imperfect and hidden but always waiting. They are brief flashes through the dirt and darkness, glimpses of fleeting, dazzling possibility.
They might come from a photograph that had slipped behind the dresser, or a blazer in the window of a high-street charity shop. They might come from a conversation overheard in a café, or a story on the news, or the feeling of snow seeping through your slippers when you go to call the cat in, or a painting, or a memory, or a sound or smell. The trick is in noticing them, recognising their worth as they glitter momentarily, in teasing them out from the rubble of life and refining them, posing the questions that polish them to a shine. Asking what if? Then what? Asking so what? Who cares if I write this? Why should they? Have I made them? Ideas are not the preserve of the privileged. They are waiting for anyone who dares to dig for them. The best ideas are earned through hard work.
—
Lucy Cruickshanks' love of travel inspires her writing.  A great fan of the underdog, she's drawn to countries with troubled recent histories, writing about periods of time when societies are at their most precarious and fraught with risk. Her debut novel, The Trader of Saigon, was shortlisted for the Authors' Club Best First Novel Award and the Guardian Not The Booker Prize, and named a Top Ten Book of 2013 by The Bookbag. The Road to Rangoon was released in September 2015. She lives in Hampshire, UK, and divides her time between writing and caring for her two young sons.
Twitter: @ljcruickshanks
Facebook: www.facebook.com/L.J.Cruickshanks
Website: www.lucycruickshanks.com
Category: Contemporary Women Writers, How To and Tips