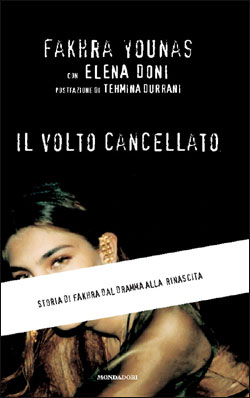 When a woman tells her story, writes her memoir, she is writing her own history. She becomes visible to history; part of the human narrative. Telling her truth, her experience and wisdom, she leaves her legacy.
When the life lived hurts too much… it's hard to write, and hard to tell. And when the story told hurts too much, it's hard to read and hard to share.
Hard too, not to share.
Fakhra Younas' story is one of those memoirs. Her life was one of those lives. And we must share it.
~~~
Warning. If you are not yet aware of her story and are sensitive to violence against women, please think twice before clicking on any of the links because they mostly have photos that are excruciating to look at.
Note on Name Spellings: The Italian memoir and Italian articles spell her name with an "as": Fakhra Younas. The  Washington Post and related articles have used "us" at the end, and no "o": Fakhra Yunus;  Huffington Post: Fakhra Younus; also seen, her first name spelled as Fakhira.
~~~
On March 17, 2012 in Rome, Italy, a Pakistani mother, ended her own life, after 12 years that none of us could imagine or endure. Fakhra Younas was in her early 30s, has one son, and one memoir, Il Volto Cancellato, written with Elena Doni.
While it is her death that brought her life to my attention, it is her life that has left me in a state of shock. Her story is very hard to know about. Yet we need to know, as we are able to, so it can inform our lives, our focus, our voices, our writing. We need to know, because what happened to her happens to thousands of women. And the threat of it threatens any one of us.
~~~
Fakhra Younas' story is of a woman born in a lower class in India, who lived in the red-light district in Karachi, was taught to dance for customers and in time perform in other ways. The daughter of a heroin addict, one account says, she helped support the family. A meeting of a well-to-do man from a powerful political family, Bilal Khar, led to marriage. The chance to leave her difficult life and marry into a prominent family must have held such hope. Perhaps the Pretty in Pink story that was such a hit in the movies in the US is a pop culture parallel. But there the resemblance ends.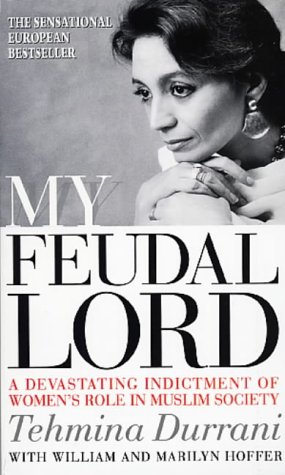 As we've read about first hand from Tehmina Durrani, author of My Feudal Lord, violence against woman knows no class; being wealthy or prominent gives you no more protection from being hurt than being poor.
Durrani had been married into the powerful political family in Pakistan, to Gulam Mustafa Khar, an important politician in the Zulfiqar Ali Bhutto government, later, Chief Minister of Punjab. [See Jazbah Magazine article.] Her telling her story, writing her history in memoir, cost her a lot.
Fakhra Younas married Gulam Mustafa Khar's son by a first wife, Bilal Khar, which made the author Tehmina Durrani, Fakhra's step mother-in-law.
The story is painfully well-told in this Time Magazine article The Evil that Men Do by Hannah Bloch, August 20, 2001. Fakhra tells how it was three years of violence in her martial home. She  leaves her husband, returning to her mother in Karachi, and one horrible day in May, her husband awakens her from a nap calling her name, and in an act of horrific cruelty, pours acid on her. If you have the courage to read The Evil that Men Do, and see the pictures, you will never forget what a powerful threat the threat of an acid attack is.
Hannah Bloch explains: "Acid, nitric or hydrochloric, has long been the weapon of retribution for Pakistani men against disloyal, disobedient or overly determined women. One reason is that acid is cheap and readily available." (Pakistan and a number of other countries as well. See Wikipedia.)
There is much more to the story than told here. Some period after the acid attack, Fakhra secretly asks Tehmina Durrani for help and Tehmina takes Fakhra in. Tehmina is able to make arrangements for Fakhra to start a new life in Italy, where Fakhra would receive help and support from the Italian Government, and in time other groups. Tehmina Durrani tells the story in her article The Life and Death of an Acid Victim in The International News on March 24, 2012, and specifically names organizations and people who helped.
~~~
Elena Doni, an Italian writer, worked with Fakhra on her memoir, and it was published in Italian as Il Volto Cancellato in about 2005, and reportedly translated into Spanish, Le visage efface in French and, Das ausgeloschte Gesicht in German. I have not discovered it available in English yet.
Who will step up to translate Il Volto Cancellato by Fakhra Younas for the English speaking public, or to make it available?
Fakhra Younas had a courage few of us might have to dare to live after the violence against her left her without a face to comfortably show in public. Who knows what degree of pain she had to endure in her skin, and what further pain in her spirit. The devastation of jealousy.
Let us remember Fakhra Younas' name and her courage and use our writing to raise visibility, and put pressure on the governments and people of countries that perpetuate crimes against women. Hard as it is in America, to have definitive proof of those who commit violence against women that leads to conviction, it is harder still in countries where women are not considered equal to men.
Vote with your reading and writing and commenting power. Ask that her book be translated into English. Let others know in your own voice and your own way, that though we may be living without fear or threat of harm, many are not free in their own homes.
~~~
When a woman tells her story, writes her memoir, she becomes an author. In writing her own history, she becomes visible to history, part of the human narrative. She tells her truth, shares her experience and wisdom. She leaves a written legacy.
When the life lived hurts too much… it's hard to write, and hard to tell.
And when the story told hurts too much, it's hard to read and hard to share.
Hard too, not to share.
Fakhra Younas' story is one of those memoirs. Her life was one of those lives.
We must remember her. Let us remember her name for all the women who suffer this cruelty.
—
I will be looking for news of actions that result from the world's notice of Fakhra's life and death, that may help reduce and stop future attacks.
—
We owe a debt of gratitude to all the courageous women writers who have pulled their lives away from tending to others and chores to prepare their own histories, their memoirs. And we further owe a debt of gratitude to those who work with women to coach, type, edit and publish their memoirs.
—
News and Blog Reports about Fakhra Younas in English and Italian
Updated 3/29/2012 at 12:00 pm EST US. See comments for further updates.
LeNews.eu, The Terrible Story…, liked 143 times for FB, and read 2,773 times on their site as of 3/27/2012 10:41 AM EST
An Italian Interview on Dreamsworld.it
Newsline (Pakistan) – A Burning Issue by Maheen Bashir Adamjee 3/18/2012 In depth story.
ABC News article by @MichaelaConley on 3/27/2012. The roughest picture up top. Adds more context to the field of plastic surgery for acid attack survivors.
Huffington Post weighs in on 3/28/2012. With 1700+FB shres, 51 tweets, 7 Google+, 222 emails and 1200 comments. Extraordinary response. Photos of the funeral and protest by Pakistani women.
Alessandra Boga on il legno storto – Un pensiero per Fakhra Younas (IT) Includes devastating details about Fakhra's last day, more specifics than so far any other accounts have had. In Italian.
Elisa Carriero (IT)
Caterina Balivo (IT)
The International News, Shunned in Life, Embraced in Death, by Saher Baloch, 3/26, 2012
ENewsPaper- Pakistani people to answer – Roberto Franceschinis Consul of Italy in Karachi
Lettera43.it – Roma, morta suicida la scrittrice Fakhra Younas (187 FB likes, and 37 Tweets as of 3/27/2012 11:07 AM EST)
Reuters Pakistam – The Woman Who Died Twice
The Washington Post Blog – Pakistan acid victim Fakhra Yunus commits suicide
by Elizabeth Flock
Wikipedia on Il Volto Cancellato
Telenova Giornale: La storia di Fakhra, vittima della violenza di genere 3/27/3012
Pakistan Today – Feudal curse and brutality 3/28/2012
Burn Victims of Pakistan on Huffington Post by Shama Junejo 3/28/2012
SEARCH:
Twitter's Search on Fakhra includes tweets, twitter accounts, images and videos, from around the world.
YouTube Search on Fakhra includes English and other language TV reports.
See more updates in the comments.
Category: Pakistani Women Writers, Women Writing Memoirs