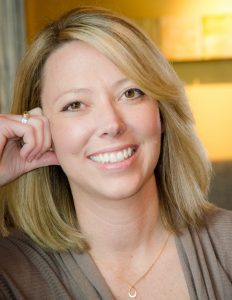 When I announced the release date of my debut novel, The House of Bradbury, the first question people asked was, "When's the big book tour?" After rattling off a couple of venues in the works, I was greeted with wide eyes and enthusiastic nods. I could tell my reality was suddenly being compared to every writerly movie ever seen.
Of all the things that can be romanticized about an author's life, a glamorous tour is certainly one of them. I'm not going to lie; I kind of salivated at the idea of booking appearances. I'm an extrovert and it was easy to get swept up in Carrie Bradshaw-inspired fantasies. I wanted to celebrate, sign books, and read excerpts!
In an attempt to ground myself, I did a little research. I kept my eye on tour dates for authors I admired and attended a handful of talks in my area. I'm so glad I did. While the authors who appeared were well marketed and fairly established in their careers, few of them were able to actually fill a bookstore.
My heart broke at this realization, both for these wonderful writers and for my future self. Besides a smattering of the authors' friends, usually only one or two other people occupied the rows of empty seats. At one reading, a writer even offered an explanation for the disappointing turnout. Social media was partly to blame, she noted.
These days, fans can access authors on places like Facebook and Instagram. Perhaps they already know so much and no longer feel compelled to show up in person. I was dumbstruck. I consider myself an author fan-girl too. I'd love any chance to meet favored novelists. Surely, there had to be others like me. But the signings I attended only confirmed what I feared to be true. Readers just weren't showing up like they used to.
Steeling myself with my newfound findings, I scheduled a limited number of bookstore events around my launch. Working with a publicist, I came to understand that storeowners often wouldn't slate lesser-known authors unless a guaranteed quantity of books could be sold. So, I planned book parties in the towns where I had the most support. Those events were really fun. I got the chance to share my journey and celebrate my book's birthday. The stores that hosted, both indie and big box, were great. They promoted me and had cheery staff on hand to sell copies. I'm thankful for these retailers. It's important to support them.
But after the festivities were over and my novel hit the shelves, I was left with a void. How was I going to reach all the other women's fiction enthusiasts out there? Marketing helped, and so did media buzz. But I still wanted to somehow engage with readers, to introduce myself and tell my story. One day I mentioned this to a friend who was a member of an active book club. She invited me to speak to her group. I was excited. But truthfully, also a bit skeptical. Did book clubs still really exist? Weren't they just excuses to sit around and drink wine? I accepted anyway. I adore wine just about as much as I do books, so either way it was a win.
I knew I needed to make my first book club appearance meaningful. These women were going to take time out of their busy schedules for me. I very much wanted them to get something out of it in return. So I prepared. I put together a little dog-and-pony complete with framed images, stories, and swag. The trunk of my car was packed with extra books and I took my show on the road.
That first group consisted of about eight women. They ushered me inside a cozy living room and began plying me with questions before I even unloaded my box of goodies. To my happy surprise, they'd all read the book and wanted to know details about my work process, my inspiration, and whether or not there'd be a sequel. I was totally humbled and appreciative at their sincere interest. They chose to read my book and discuss it for an entire evening. Did I mention they fed me? That's something I discovered too, book clubs usually have a big spread when they gather. That was a perk. Don't even get me started on the table of homemade berry pies!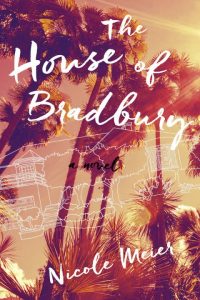 What struck me that first evening was even though book choice is highly subjective, and perhaps some people didn't love mine but were still polite, they each expressed curiosity. Inquiries were made about the publishing industry, the future of eBooks, and the difference in genres. Women raised their hands and shyly asked if it was difficult to follow my creative endeavors because they too had dreams but weren't sure where to start. The conversation ultimately took on a bigger theme and voices chimed in about secret aspirations. I loved every minute of it.
As the summer went on, word of mouth spread and I booked around a dozen clubs. We met in homes, restaurants, and even a boutique. I signed and sold books, answered questions, and was introduced to a delightful world of bookworms. My network of readers grew and so did my grateful heart.
I'm now finishing my next novel. While I don't know when it will release, I know one thing for sure. Book clubs will most definitely be a big part of my tour.
—
Nicole Meier is the author of The House of Bradbury (Sparkpress, 2016), which was named a must-read by Redbook, Coastal Living, and Sunset Magazine. Nicole is a native Southern Californian who pulled up roots and moved to the Pacific Northwest. She works as a freelance travel and lifestyle writer and lives in Oregon with her husband and three children.
Website: www.nicolemeierauthor.com
Twitter: @nmeierwrites
Category: How To and Tips