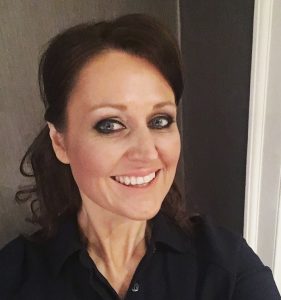 Three years ago, I decided to take a journey into the unknown. If you have never used bus number, 'UNK1' into the unknown before; try it. It's scary, but it's also rewarding. That particular journey which was not only important to me personally, but also to my loved ones as, three years ago my life brought me, and my family unexpected turbulence. Because of that, my journey into the unknown didn't seem quite as scary anymore.
As mama-bear Barlow to four children, my role is to guide them by showing them that if you truly want something, nothing in the entire world will stop you from going and getting it. I WANTED to write a book. I WANTED to prove to my dyslexic child that they could achieve any of their goals. Not only did I WANT to, I NEEDED to.
Readers; I did.
Choosing to write romance was a fairly easy decision for me to make. In my opinion, romance novels or romantic comedies are worth their weight in gold (and no, I'm not just saying that because I write them). Why? Because not everyone has that special someone; if I can make a reader fall in love with my characters or feel less lonely after reading one of my books, then my romantic novel has done more good than harm.
Despite what people may think, romance novels are not a 'one type fits all' kind of book. And, believe it or not, writing romance isn't just for women, male authors write them too!
But why did I, Christie Barlow, choose to write romance?
Because of two words – Jane Eyre.
As an author, I read often, usually every night and I read many different genres, BUT, the book that I have actually managed to re-read more times than the amount of fingers on my hands, is Jane Eyre by Charlotte Bronte. A literary classic, of course. If you've read the classic before, you'll know that Jane Eyre has a rather unique persona. A persona which, in my eyes, has laid the foundations for women empowerment since the mid 1800's due to the rebellious nature of Jane Eyre herself.
As a child she was orphaned, unloved, uncared for, and extremely alone. As she grew up she became rebellious, fiery, and fiercely independent. If anyone deceived her, or treated her unkindly, Jane became her own personal voice of reason as she point blank refused to accept the nasty and unkind comments throughout her life, as the truth. Why should she? Women have a voice too, and, thanks to Jane Eyre by Charlotte Bronte, and Emmeline Pankhurst from the Suffragette movement in the 1900s, women became empowered. Women gained the confidence to grab the bull by the horns, and go for it!
Most of my female lead characters were written with Jane Eyre, and Emmeline Pankhurst in mind, as I wanted to prove to my readers (and still do) that being independent isn't a bad thing. In fact, knowing your own mind is essential and I was determined to get that across in my books via my main characters.
Again, readers; I did!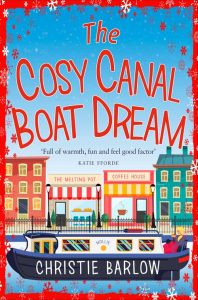 To be honest, romance novels aren't just about independence or strong willed women, they're about being determined to follow your heart and having the confidence to do so. But, you can't follow your heart unless you know your own mind. You can't fall in love with another person unless you love yourself. You can't write about love, unless you believe in love yourself. I write romance novels because I believed in myself, just like Jane Eyre.
I love happy ever afters just as much as the next person. I love believing that good things will always come out of a bad situation; that's why I write romance. Granted I don't write, 'typical' rom-coms, but I write my storylines with enough character tension, and twists and turns to keep my readers guessing and excited about the future of that storyline.
As for modern day favourite authors; mine is, without a doubt, the incredible Katie Fforde. Yes, before anyone asks, I have read all of her books! How can you not?!
As a fairly new author writing romance for Harper Collins, finding out that Katie Fforde has written a quote for the cover of my new book, The Cosy Canal Boat Dream, absolutely blew me away. I am extremely humbled to have Katie Fforde's quote on the cover of my new book. Writing a book is a dream come true. Writing romance novels, is a dream come true. Having Katie Fforde quote; 'Full of warmth, fun and feel good factor' on the cover of my new book is such an honour.
—
Christie Barlow is the author of A Year in the Life of a Playground Mother, The Misadventures of a Playground Mother, Kitty's Countryside Dream, Lizzie's Christmas Escape, Evie's Year of Taking Chances and The Cosy Canal Boat Dream. She lives in Staffordshire with her husband, four kids, horses, chickens and a mad cocker spaniel. Her writing career came as somewhat a surprise when she decided to write a book to teach her children a valuable life lesson and show them that they are capable of achieving their dreams. The book she wrote to prove a point is now a #1 bestseller in the UK, USA and Australia.
Christie is an ambassador for @ZuriProject raising money/awareness and engaging with poverish people in Uganda through organisations to improve their well-being as well as Literary Editor for www.mamalifemagazine.co.uk bringing you all the latest news and reviews from the book world.
Follow her on Twitter https://twitter.com/ChristieJBarlow
Find out more about Christie on her website: http://christiebarlow.com/
About THE COSY CANAL BOAT DREAM
You will adore this heartwarming, laugh-out-loud romantic comedy from bestelling author Christie Barlow!
'Full of warmth, fun and feel-good factor' Sunday Times bestseller Katie Fforde
Welcome to the Little Rock marina – where hearts are healed and dreams are made…
For the last two years Nell Andrews has been struggling to stay afloat. As her life tumbled down around her, the only safety net has been her cosy canal boat, The Nollie. Tucked away inside, Nell has found a place to heal her broken heart. And now she's ready to move on and follow her dream…
Gorgeous Guy Cornish, with his easy Irish charm, makes him an instant hit with everyone at the marina, and the perfect person to help Nell with her project. But Guy has his own reasons for being at the marina, and a past that threatens to sink Nell's dream…
What readers are saying about The Cosy Canal Boat Dream:
'What a gorgeous romance – fun, poignant and surprising' Sunday Times bestseller Michele Gorman
'My favourite Christie Barlow book of all time…perfect for when you want to be lost in a cuddle of a book' Rachel's Random Reads
'Christie Barlow's best book yet…Phenomenal' The Writing Garnet
'Delightfully warm with plenty of twists and turns' Mama Life Magazine
'An absolute joy to read and full of surprises…one of the best writers in this genre' The Book Review Cafe
Category: On Writing