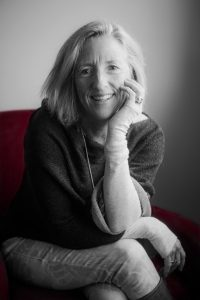 When querying agents for my first book, I often joked that I'd finally achieved my lifetime goal by writing an entire 120,000-word manuscript, and what they really wanted to see was a one-page synopsis, or a three-paragraph summary, or one gripping sentence, a poem, a song, even! But I never imagined that one day, post-publication, my daughter's dance teacher would say, "Hey, do you think you could write your story as a dance?"
Breathe, A Memoir of Motherhood, Grief, and Family Conflict is the story of my struggle to implement a different dream, that of having a large family, and it's structured in three parts—The Book of Noah, The Book of Jonah, and The Book of Isaiah. Noah, our fourth child, was run over when he was 15 months old and Jonah, our fifth baby, was stillborn only nine months later. Happily, Isaiah was born next and although his lungs weren't developed so he couldn't breathe initially, I'm happy to report that he's 17 years old today. Because of him, we learned that Jonah's death was probably medical malpractice and the story includes a dramatic trial.
Breathe concludes with an Epilogue called The Book of Bella. Bella is my thirteenth baby, although I only have five living children, which is why I call her the exclamation mark at the end of our family! She's 13 years old now and has been dancing most of her life. Considering the plot, my first reaction to her teacher's question was quizzical. "Can you dance to words like placenta and fetus?" I asked. Miss Pam never hesitated. So I dove right in.
I'm a fish biologist turned author and am an avid open ocean swimmer. "I am part fish," the dance begins with me narrating. From there, it evolves into how we are all, indeed, part fish, introducing Tiktaalik—our ancestral fish. Like life, itself, it includes seemingly disparate topics such as swimming, losing babies, and the recent scientific discovery called feto-maternal microchimerism. As I explain in the voice-over, "Microchimerism is the presence of cells in one person's bloodstream, which originated in the blood of a different person. In humans, the most common form of this is called fetomaternal microchimerism. This occurs when cells from a fetus pass through the placenta and establish cell families within the mother. These cells remain and multiply for decades, even forever."
Almost twenty years ago when my sons died, if you had told me that some day 35 girls, including their baby sister we'd yet to imagine, would dance their story on stage, it would have been as incomprehensible to me as their deaths. And, yet, that is exactly what has manifested as these young ladies have taken stage after stage to dance our story. There's one particular passage in my book that stuck with Miss Pam and inspired her to choreograph this dance. As I both wrote and narrate, "When Noah and Jonah had both died people asked, "Which do you miss more?"
"Which would you miss more? Your right arm . . .? Or your left?"
And so the dance is about limitations, with half of the girls able to move only their arms, and the other half, their legs. It's complex and lovely with a soothing instrumental soundtrack; serendipitously entitled "Epilogue". Thus, we named the dance. Epilogue has received many accolades and awards but its greatest achievement, for me, is that it transforms science into art. And where once was mostly sorrow, now, there is joy.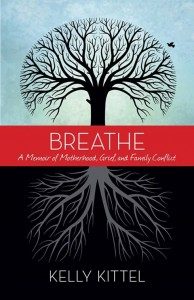 I have yet to write Breathe as a rap song, but once I'd written it as a dance, I thought, why not include it in a TEDx talk? So I did, repurposing it into an idea worth spreading called, "Why We Should Share Our Stories". Memoir is a tricky beast, as many of us know. Daring to make ourselves vulnerable by telling our most difficult tales is a bold endeavor, not for the faint of heart. And, yet, I believe it is vital. My talk highlights three reasons why we should share our stories, namely, to help others, to keep our loved ones alive, and because you just never know where that journey will lead if you dare to take the first step, recounting the evolution of Epilogue followed by this:
"When your baby dies, you wonder so many, many things including how you can possibly get through the next painful breath, never mind the rest of your life. Your life without your son, and then without your next son, stretches infinitely on beyond you. You ask all the terrible questions for which there will never be any earthly answers. The why's and the why not's, the why me's and the what if's. And somehow, you learn to resign yourself to living without understanding.
But to sit in a darkened theater and watch Noah and Jonah's baby sister, The Epilogue, herself, dancing their story on stage almost two decades after their deaths?
'Well,' you think to yourself, 'This? Maybe this.'"
My part of the TEDx talk culminates here as I introduce my lovely back-up dancers, who swim onstage and perform Epilogue. And though I have yet to write Breathe as a poem, these young ladies are poetry in motion. As a final reference to fetomaternal microchimerism, the final words of the dance are these:
'I am the embodiment of my children, most of whom are otherwise dead.  And as I'm carrying them, they, too, are carrying me.
When my children died, a part of me died, too. I knew this. I felt this. I just didn't know exactly why.
But now I do.
And I'll keep swimming . . .'
—
Kelly Kittel is an author formerly known as a fish biologist. She lives in Rhode Island with her husband and three of their five living children but her favorite writing space is in their yurts on the Oregon coast. Her award-winning first book, Breathe, A Memoir of Motherood, Grief, and Family Conflict is available wherever fine books are sold. She has also been published in numerous anthologies and magazines and has written many notes to teachers. www.kellykittel.com
www.facebook.com/KellyKittel.Author
About Breathe, A Memoir of Motherood, Grief, and Family Conflict
Kelly Kittel never questioned her Mayflower Society mantra—"Family is the most important thing"—until the day her fifteen-month-old son was run over by her sixteen-year-old niece. Nine months later, Kittel's doctor made a terrible mistake during her subsequent pregnancy and she found herself burying yet another baby.
Caught up in the maelstrom of a malpractice lawsuit, Kittel and her husband battle not only the medical system, but their own relatives, in the courtroom. As their family tree begins to topple, the Kittels struggle to nourish the roots of their young family and find healing. Achingly raw and beautifully narrated, Breathe is a story of motherhood, death, and family in the face of unspeakable tragedy and, ultimately, how she learns to breathe again
Category: How To and Tips