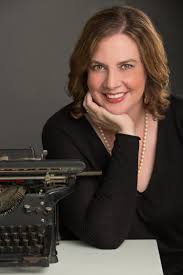 We ask a lot of our characters. We put them in situations where they must create magic, find love, battle terrorists, win back their crowns, navigate secret space portals, solve murders, and everything else we can imagine as writers. We also ask our readers to invest their time and money on the adventures of these characters. The secret to having characters behave in a way that the reader can believe in is by creating realistic motivation.
All characters have a goal/want in the story. This is what drives them through the book. Their pursuit of this goal is what creates the spine of the story. They move between getting closer, or further, from their goal until the ultimate climax, when they either succeed or fail.
What is Motivation:
Motivation is the link between the character and the goal. It the reason why the character feels compelled to pursue their specific goal. In some cases, motivation is clear: I am motivated to eat because I am hungry.
However, in other situations, motivation is more complex. For example, if you have a character who has an eating disorder, they may not eat even if they are hungry for reasons having to do with a desire for control, relationship problems, family history, biochemical reactions in their body, etc. In most books your motivation is a complicated interaction of feelings and desires.
Often it's emotion that moves us to act. In fact, the Latin root for the word emotion mean "to move," because emotions motivate what we do.
Why Motivation Matters:
Writers know how important conflict is to a story. As a writer you are going to make it difficult for your character to get what they want. You will throw a variety of conflicts at your character to block them from their goal.
If your character doesn't have a strong and compelling reason to continue the reader is left wondering why don't they quit?  It's easy to understand if the goal is life or death (My goal is to save the planet from being blown up), but if your story isn't life or death it is important to remember that it should feel like life or death to the character. (I feel as if my mom has never respected me. This is a scholarship she won when she was a child. Winning this scholarship for me feels like an opportunity to win my mother's approval.)
Motivation is a Push or Pull:
One way to consider motivation is thinking of what drives someone to make a change. Change is hard- people generally don't make a shift without a reason. If your character is being driven to do something new- understand what may be at the heart of it.
People are typically motivated to make a change by either a push (things as they are can't be sustained) or a pull (the new situation is so appealing that the person is compelled to change.)  In some cases, both a push and pull drive someone to make a change.
For example- if I take you to the top of a high rise building and suggest that you jump from one building to the one next to it- most people will say no. However, if I tell you the building we're standing on is on fire and our only hope is to jump, people will try. (Push) Conversely, if I tell you there is a million dollars on the roof of the building next door and the first person to reach it gets to keep it you may also be willing to jump (Pull.)
Prompts for Moving Your Motivation to the Next Level:
Here are some prompts for you to consider when creating your character's motivation.
What does your character want? What is the external thing that drives them in the story?
If your character's goal is abstract or internal (to feel their marriage is better etc.) How can you define in tangible terms? That is- what would it look like for the character to feel their marriage is stronger? (They would have dinner together, they would kiss, etc). By having something tangible the reader is better able to see if your character is successful.
Why does your character believe they want this goal? What reason would they give other characters for why they are pursuing this?
Are there reasons/motivations that your character is not aware of that impact why they continue to pursue this goal? If your character had a therapist, what reason would they provide for why your character continues to pursue their goal?
If the story is not life and death, what does it mean to your character if they get what they want? What does it mean if they fail?
Take the time to dig deep and understand that your character likely has multiple reasons to pursue their goal.  The more you can motivate your character, the more the reader will buy in to the effort your character is making, and the more they will cheer for them to succeed.
—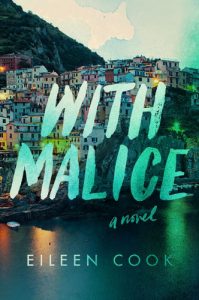 Eileen Cook is a multi-published author with her novels appearing in eight different languages. Her books have been optioned for film and TV.
She spent most of her teen years wishing she were someone else or somewhere else, which is great training for a writer. Her newest book, WITH MALICE, came out in June 2016. She's an instructor/mentor with the Simon Fraser University Writer's Studio Program.
You can read more about Eileen, her books, and the things that strike her as funny at www.eileencook.com. Eileen lives in Vancouver with her husband and two very naughty dogs and no longer wishes to be anyone or anywhere else.
On Twitter (way more often than she should be) @eileenwriter
ABOUT WITH MALICE
In the tradition of Paula Hawkins's The Girl on the Train and E. Lockhart's We Were Liars, this gripping, addictive thriller will blow you away.
Eighteen-year-old Jill Charron wakes up in a hospital room, leg in a cast, stitches in her face and a big blank canvas where the last 6 weeks should be. She comes to discover she was involved in a fatal accident while on a school trip in Italy three days previous but was jetted home by her affluent father in order to receive quality care. Care that includes a lawyer. And a press team. Because maybe the accident…wasn't an accident. Wondering not just what happened but what she did, Jill tries to piece together the events of the past six weeks before she loses her thin hold on her once-perfect life.
Two friends, an exotic foreign location, the potential for revenge and jealousy, and an accident that looks like it might have been murder. It didn't matter what the truth was – what mattered was that it was fun to talk about.
A gripping and addictive read that grabs the reader and yanks them into a world where nothing is what it seems and where everyone is a suspect. You won't believe how it ends.
Category: How To and Tips