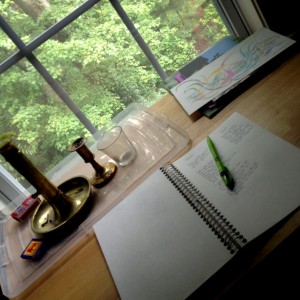 Do you write to persuade? To inform? To change the world? To be remembered?
When you pick up your pen, or open your notebook, or pull up a Word document, what is your goal?
What pushes you to write, rewrite, rewrite a dozen more times, and then edit until mental and physical exhaustion?
Why do you write?
Respond to this post in the comments section below to have your response featured in a post on Women Writers, Women Books.
Category: On Writing
Comments (144)
Trackback URL | Comments RSS Feed