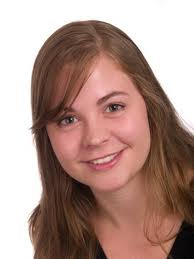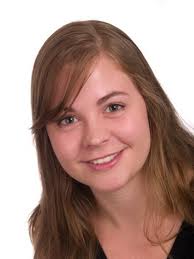 Gloria Steinem once said, "Writing is the only thing that, when I do it, I don't feel I should be doing something else."
Her words ring true for many of us writers. On my best days – the days when I'm in the zone and the words are flying through me and onto the page effortlessly, one after the other – it's certainly true for me. On those days, I feel weightless, invincible. I glow with the knowledge that this, writing, is what I was meant to do. That it is the one thing I was born to do.
The problem comes, as problems do, on the "other" days.
On "other" days, the words don't come quickly, without effort. They come slowly, one here, one there, like hardened honey, if they come at all. On those days, I don't see myself in Steinem's words. I don't feel weightless. I don't feel free.
On those days, I don't feel anything but guilt.
Guilt that when I'm writing, I'm not making dinner for my family. Guilt that when I'm writing, I'm not playing legos with my son or painting my daughter's toenails. Guilt that the living room is scattered with toys, the dishes are piling up, I haven't washed the sheets in two weeks, and I can't remember the last time I cleaned the bathroom. Guilt that I'm not spending time with my husband. Guilt because I know my writing time takes me away from my family and outside of the role society tells women we're supposed to play.
On "other" days, when the words don't come, guilt comes instead, howling that I am failing my family by holing up in my office writing. Asking: "Who are you to think you are so special that your words to the world are more important than your house? Than your family?" Screaming: "Stop! Stop! Stop! Go do ___ instead."
The worst part is: sometimes I listen. Sometimes I cave into the guilt trip in my head, and I put down my pen, push away my keyboard, and go to work on other things. At those moments, however, I know I've made a mistake.
By giving into the guilt, I've given into my insecurities, insecurities that claim I have no right to life as a woman writer. That women shouldn't be writers. That the roles writer and woman are inherently at odds, because the role of the woman can never mesh with the life of the writer.
This is absurd of course. Women have always written. Women have always been writers, and women writing the truth about the world is one of the ways in which we have always changed it.
But, when the words don't come and the obligations won't stop, it can be close to impossible to remember this.
Thankfully, the writer in me won't stay silenced for long. I may be able to skip a day here or a day there, but the writer in me quickly starts screaming to get back to work. And, if I listen, the words eventually come, haltingly at first, then faster and faster. Before I know it, they're streaming across the page, lighting my fingertips and my soul on fire. Then, once again, I am blessed to know exactly what Steinem meant.
If you struggle with guilt about writing, consider taking one of the following steps to overcome it:
Approach your guilt and your fears head on. Free write about what you think you're losing or forcing others to lose when you focus on your writing. Are your fears real or are they based more on what you feel your life "should" look like rather than on how you want it to look?
Talk to your spouse or your loved ones about your feelings. Often our families are willing to be far more supportive of us than we believe, but we'll never know that if we don't give them the opportunity to tell us.
Prioritize your writer self and your writing time by following the advice in "Nourishing the Self by Finding the Time to Write."
Read and network with other women writers. Guilt over working and frustration in blending our separate selves together are feelings most women have experienced at one point or another. Simply knowing we're not alone can help us realize we're being far too hard on ourselves.
—
Sarah Hackley is the author of "Finding Happiness with Migraines: A Do-It-Yourself Guide" and the online blog The Migraine Chronicles. She also is a regular contributor for Migraine.com and was a featured writer in the women's studies bestseller "Women Will Save the World." An editor, ghostwriter, mother, and poet, she also blogs about books, writing, publishing, politics, personal finance, chronic illness, motherhood, domestic violence, women's issues, and law at www.sarahhackley.com.
Category: Contemporary Women Writers, How To and Tips