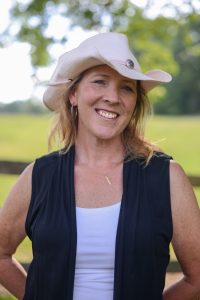 Write what you know. That's what everyone says. But if you aren't confident you know anything, writing what you know can seem inadequate.
I spent far too many years trying to write about things I thought I should know. My real success as a writer didn't begin until I finally started writing about the heart-wrenching, nerve-wracking, occasionally foul-smelling art of being a parent, something I knew intimately. I wrote about learning to live more intentionally – growing our own food, eating organically, even raising chickens – all skills I was working hard to master every day even as my kids decried the homemade Cheezits and I lost sleep over whether fluoride was a good or a bad thing.
When I turned to fiction, I tried and failed miserably to write short stories that were clever and thoughtful but always, always too long. Finally, one day, I simply wrote a story about my own little fantasy of running away from my overwhelming, overloaded, underfunded life. I didn't censor or try to fit it into a form or word count or the particular leanings of a certain editor. I just wrote the story in my heart. And that was great fun.
So, when I finished that story, I wrote another about what it would be like to be morbidly obese and poor – two of my greatest fears. Then I wrote about how I would handle it if one of my kids were responsible for a tragic accident – channeling my masterful mom-worry. More recently I finished a story about a mother under more stress than she can handle. I write stories that explore my own heart and my own life, but mostly my own questions and fears.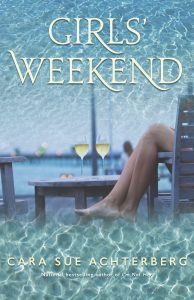 It's taken me over a dozen years to realize that good writing doesn't need to be impressive or use big words or have deep metaphors and heavy hidden symbolism. It doesn't need to be 'literary' or follow the format of a particular genre. It simply needs to tell an honest story. A story from the heart.
My fiction writing stumbled along for years because I was trying to write like John Irving or Anne Patchett. But I'm not John Irving or Anne Patchett. I don't have their experiences or education. When I finally just started letting my heart pour out on the page and didn't worry about a stranger's judgment or a friend's shock, my stories came to life. They were fun to write and escaping into them became my favorite part of the day.
Writing isn't work. It's nothing more than telling a good story – something we all do every day across dinner tables, at parties, over long phone calls, and after the kids are tucked in. The only difference is that I'm pasting mine on a page and polishing it until it's as clear and fine as it can be.
Last night was the last class for my current creative writing students. I hope that, more than the definition of the hero's arc or how to write a query letter, I taught them this – write from your heart. Be brave and don't let anyone – including yourself – stand in your way. Pour it all out there and follow the stories where they take you. Write your passion. Write what you know. Write your story.
—
Cara Sue Achterberg is a writer and blogger who lives in New Freedom, PA with her family and an embarrassing number of animals. Her first novel, I'm Not Her, was a national bestseller. Her second novel, Girls' Weekend was released May 2016. Cara's nonfiction book, Live Intentionally, is a guide to the organic life filled with ideas, recipes, and inspiration for living a more intentional life.
Cara teaches creative writing and her essays and articles have been published in numerous anthologies, magazines, and websites. Links to her blogs, news about upcoming publications, and pictures of her foster dogs can be found at CaraWrites.com. Connect on twitter @CaraAchterberg or on facebook CaraSueAchterberg, writer.
Category: Contemporary Women Writers, How To and Tips