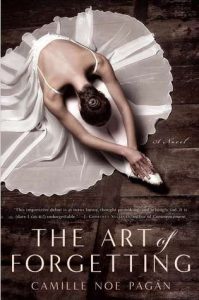 Ah, the dreaded query letter. Writers bemoan, obsess about and labor over them—not realizing that this one-page document may be one of the greatest tools at their disposal.
In fact, I'd argue that you shouldn't wait until you're finished drafting your novel to craft your query letter. Whether you've just started a new book or you're nearly through with your work in progress, write a one-page synopsis—a.k.a. a query letter—now.
When I got the idea for my debut novel, The Art of Forgetting, I quickly scribbled down a synopsis on a legal pad. After I thought about it for a day or two, I transferred my chicken scratch into a word document and reviewed it. Main characters? Check. Narrative arc? Check. Theme? Check. The elements were all there—and this gave me the confidence enough to tackle the first draft.
Writing a one-page synopsis that's intended to sell your novel—literally—is the middle ground between being a "pantster" and a "plotter." It helps you determine:
The big idea. What is your book about? What's the theme, and what do you hope the reader will come away with? It's true that as you write, your concept may grow into something you didn't initially envision. But if you're not sure what the point of your story is, you're in for a struggle.
Whether there are holes in the plot. Writing a one-page synopsis helped me understand that the story that I thought would be my second novel was fatally flawed; try as I might, I couldn't figure out how to connect the dots in the plot that was floating around in my head. Putting that on paper made this crystal clear—and helped me move on.
Tone. What does your protagonist sound like? Even though queries are written from the writer's POV, you should be able to hear your main character's voice coming through.
Your own excitement level. Are you head over heels for your work-in-progress—or do you just kind of luck it? If it's the latter, it's time to think about how you can make changes that add excitement. After all, if you're not jazzed about your book, you may have a hard time finding an agent or editor who will be.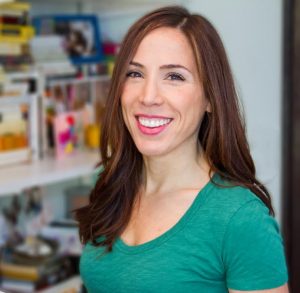 For reference, here's my query letter for The Art of Forgetting, which was based almost entirely on the early synopsis I wrote:
Forgive and forget—but not necessarily in that order.
Marissa Rogers never wanted to be an alpha; beta suited her just fine. After all, taking charge without taking credit had always paid off: vaulting her to senior editor at a glossy magazine; allowing her to keep the peace with her critical, weight-obsessed mother; and enjoying the benefits that came with being best friends with gorgeous, charismatic Julia Ferrar.
Sure, coming up with 15 different ways to lose five pounds month after month was enough to make Marissa crazy. And yes, Julia was a walking, talking reminder that Marissa would never be the type to turn heads. So what? There was no reason to upend her perfect-on-paper life.
But when Julia is hit by a cab and suffers a personality-altering brain injury, Marissa has no choice but step into the role of alpha friend. As Julia struggles to regain her memory—dredging up things Marissa would rather forget, including the fact that Julia asked her to abandon the love of her life 10 years ago—and to return to the sharp, magnetic woman she once was, their friendship is shaken to the core.
With the help of a dozen girls she reluctantly agrees to coach in an after-school running program, Marissa will uncover an inner confidence she never knew she possessed and find the courage to reexamine her past and take control of her future.
The Art of Forgetting is a story about the power of friendship, the memories and self-created myths that hold us back from our true potential—and most of all, the delicate balance between forgiving and forgetting.
—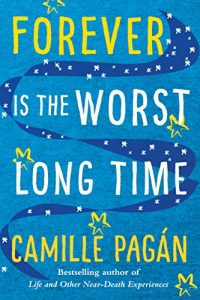 Camille Pagán is the author of the forthcoming novel Forever is the Worst Long Time ; Life and Other Near-Death Experiences; and The Art of Forgetting.
 She is also an editor and journalist specializing in health; her work has appeared in Forbes, Parade, Real Simple, O: The Oprah Magazine, WebMD, Women's Health, and many others. She lives in Ann Arbor, Michigan, with her husband, two children, and too many pets.
Visit her at camillepagan.com.
Follow her on Twitter @cnoepagan
Category: How To and Tips