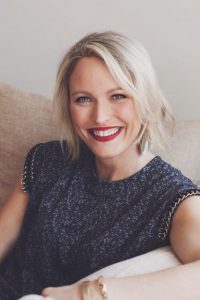 Lately I have been reading Roald Dahl to my six-year-old son. Fantastic Mr. Fox, The Twits, Charlie and The Chocolate Factory—they are all as good as I remember. And every time we finish another Roald Dahl classic, I find myself wondering … is it too early for The Witches?
I was in Grade 3 when my teacher, Mrs. Burcon, starting reading Roald Dahl to my class. Every afternoon, we sat on the floor, cross-legged, while she read to us in the most fabulously animated way—a different voice for each character. It was my favorite part of the day. At the end of each chapter we would beg … just a little bit more? And Mrs. Burcon would relent without too much prodding. She loved Roald Dahl too.
Then she read The Witches. The Witches was different from the others. It was scary. Before long, I was having nightmares. I was scared to be in a room alone. I refused to answer the door and if I saw a woman in gloves I bolted the other way. My mum became worried. "Shall I speak to the school about stopping the book?" I heard her ask my Dad one day.
"No!" I begged her.
"But why not?" she asked, perplexed. "If you're scared?"
"Because," I cried.
It was the best I could come up with. Because the truth was, I couldn't explain it.
But now, I can. The fact of the matter was … I liked being scared. Or, if not liked, I had decided it was worth it.
Bravo, Roald Dahl. Bravo.
In light of this, I thought my six year old might be ready for The Witches. He's two years younger than I was when I read it, and admittedly, he is a timid sort. But he shares my love for Roald Dahl, and my love for story. And to be honest, I couldn't wait any longer.
He was snuggled up against me in his bed in his jammies, drowsy and limp. But I had only read three lines when he stiffened, then sat upright. I had barely made it to the bottom of the page when he ripped the book out of my hands and flung it across the room.
"That was too scary," he said. "Let's read Fantastic Mr. Fox again."
That first page was pretty scary.
I read Fantastic Mr. Fox again, then switched off the light. In front of the television later, I told my husband what happened.
"How scary was it?" he asked, and I told him to make up his mind for himself.
I went to retrieve the book from my son's floor, and found my son's nightlight on. His nose was buried in The Witches.
"I just needed to know what was going to happen," he told me sheepishly.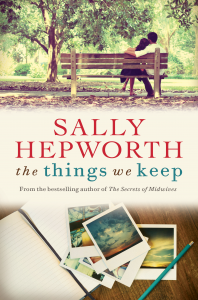 That is a writer who inspires me. The kind of writer who takes risks in order to write the most entertaining book he can. A writer who trusts that his readers will follow wherever he leads. The kind of writer that creates something so original that we are willing to suspend our disbelief in order to get lost in the world s/he creates. The kind of writer who writes a book so interesting that we just need to know what's going to happen.
We all have a lot to learn from Roald Dahl. As a writer, here are some things that I have learned:
Take risks. It was a gutsy move writing a children's book that was going to scare the Bejeezers out of them. Parents could refuse to buy it for their kids, or not recommend it. But he did it anyway.
Trust your audience. Even if they're kids. Despite the fact that The Witches starts out pretty grim—the boy's parents are killed and he finds out that witches not only exist but they are all around him, thirsting for his blood—my son trusted that there would be a happy ending for the character. And he was willing to push through to find out what it was.
Be original. This wasn't the same old story about witches flying around on their broomsticks or stirring cauldrons. With wigs, gloves and large noses, Roald Dahl completely reimagined witches in his book, making them scarier than ever.
Be interesting. In The Witches, the kids don't disappear the same way. Some children are never seen from again. Others turn into animals. One child disappears into a painting and continues to age in there. He doesn't allow anyone to ever know what to expect, or how to be safe. This keeps the reader from feeling safe too.
These qualities are not exclusive to Roald Dahl, of course. I would go so far to say that all good writers take risks, trust their audience, and are original and interesting. But when it come to writers who have inspired me, I find it hard to put anyone above the master.
—
Category: Contemporary Women Writers, On Writing