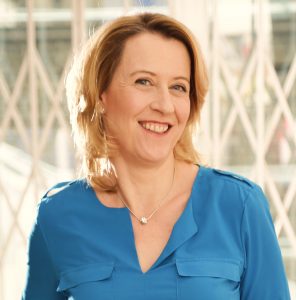 It wasn't until I started writing fiction that I became aware of the widespread tendency to view men's writing about love, family and relationships as a meaningful reflection on the human condition and women's as frivolous and inconsequential.
Increasingly there is a will to challenge and redress this prejudice and its consequences and that is encouraging. But whenever the issue arises I find myself asking a related question: how can love, of all things, ever be regarded as a trivial subject?
Love is up there with death and the meaning of life as one of the 'big' issues, whether we are young or old, male or female, straight or gay, or anything in between. For many if not most of us, the quality of our closest relationships has a crucial impact on our fulfilment and happiness, so it's no surprise that love has always been a major preoccupation in 'high' and popular culture and every branch of the arts.
In narrative terms, love is inexhaustible. It comes in umpteen varieties: parental, filial, every kind of familial; between comrades, between friends or simply towards fellow human beings. Fortunately nobody's experience is limited to a single kind, enabling us to take comfort in one when another is going badly. If you noticed the major omission from my list, it's not that I've forgotten lovers. Although my debut novel Paris Mon Amour features other relationships, it centres on a marriage threatened by infidelity, so I'm going to focus on my home territory of romantic and/or sexual love.
That narrows it down but the possibilities are still endless, and with the increasing popularity of young adult, LGBT and erotic fiction, readers have access to more genres and perspectives than ever before. Off the top of my head I came up with: sexual awakening and first love, the search for love, unrequited love, 'forbidden' love, love across borders of age, class, race, religion, distance; marriage, infidelity, divorce and all the ways love can be lost.
Love lends itself to storytelling for many reasons. One thing it tends not to be, in fiction or in reality, is straightforward; just as well, as any good story is driven by conflict and obstacles, its energy residing in the gap between what the character wants and their chances of getting it.  In books, love and sex can deliver escapism and happy endings, heartbreak and pain, romantic comedy, philosophical meditations and physical arousal – in no particular order because there's no ranking them. If ever there was a case of each to their own, this is it.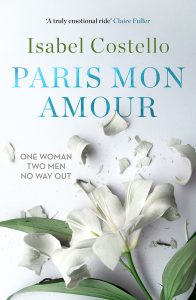 Without stories, plays, films and songs about love, the world would be a very different place. They have an unquantifiable influence on our individual and collective beliefs, values and expectations. The 1979 film Kramer v. Kramer, based on the novel by Avery Corman, played a part in changing attitudes to divorce and parenthood, notably giving equal weight to both spouses' point of view.
But writing is the only medium which offers unrestricted access to characters' inner lives and as themes, love and desire engage many of the emotions that make people – and characters – complex and empathetic: confusion, longing, jealousy, vulnerability. Perhaps that's why a 'love interest' appears in novels of almost every genre.
The written word creates an intimate bond between author and reader, in this context akin to a private conversation about things we think about but don't necessarily discuss. Love and sex in fiction have touched me in many ways, increasing my understanding of myself, of men, of other women and those of different sexual orientations, as well as drawing me to this terrain as a novelist. I embarked on Paris Mon Amour thinking it was about betrayal and irresistible attraction – and it is – but the most daunting part wasn't the sex, as people often assume. It was when I realised I was writing a love story, aiming for the heart.
So why are gender-related preconceptions such a factor in writing about love and relationships? I see it as the legacy of outdated social conditioning that benefits nobody.  Men are no less emotionally complex because convention has long discouraged them from showing or talking about their feelings.
Women do not exist to please men or need to be defined by them, and to dismiss our writing as 'domestic' without reading it is a refusal to acknowledge that we've moved on from being expected to keep quiet and look pretty whilst chained to the stove. For a long time, men were the only ones who wrote about love (or about anything) and my literary education owes much to them; half of the best books I've ever read are by male authors.
But guess who wrote the other half –  it's 2017, and it shouldn't need saying that women and men are equally capable of tackling serious subjects with insight, humour, sensitivity…  The results can only be judged on their individual merits.
And love of any kind is worth writing about.  We live in troubled times, and love has never mattered more.  To me, it's the greatest subject of all.
—
Isabel Costello is a British author with lifelong connections to France and host of the Literary Sofa blog. Her debut novel Paris Mon Amour was published in digital (Canelo, UK/USA/Canada) and audio (Audible, worldwide) in June 2016 and is now also available in paperback. Isabel lives in London with her husband and sons but is often to be found on the other side of the Channel – or talking about books on Twitter @isabelcostello.
About Paris Mon Amour
When Alexandra discovers that her husband Philippe is having an affair, she can't believe he'd risk losing the love that has transformed their lives. Still in shock, she finds herself powerfully attracted to a much younger man. Jean-Luc is twenty-three, intense and magnetic. He's also the son of Philippe's best friend. With every passionate encounter, Alexandra is pulled deeper into a situation that threatens everyone she holds dear.
'Paris Mon Amour is elegant, taut and deeply evocative. I believe it will resonate with many readers to become a word-of-mouth and must-read bestseller this summer' Matthew Bates, Fiction Buyer at WH Smith Travel
'Thoughtful, beautifully written and compelling' Charles Lambert
'A tale of lust, love and loss with a beautifully described Paris as its backdrop. I galloped through it in a couple of days' Claire Fuller
'A remarkably assured debut' The Fiction Fox
Sultry, dark and very readable' Trip Fiction
Category: Contemporary Women Writers, On Writing